SmoothBlue's Procharged 2002 Corvette Z06
Written by James Tuesday, 06 May 2014 12:45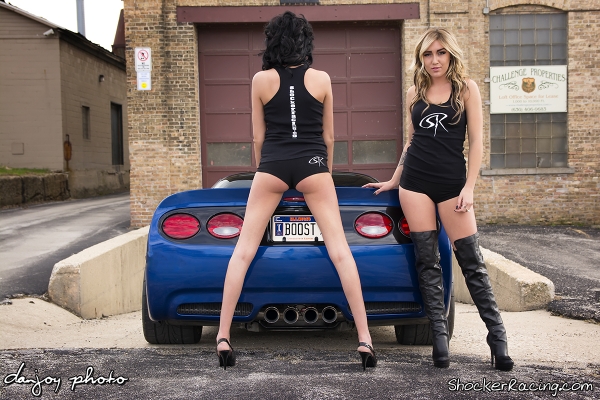 Many people knew of "SmoothBlue" before it was even a member of Shocker Racing.  It was previously owned by, Larry, the former shop manager at Speed Inc.  This gorgeous Electron Blue Z06 was fairly well known in the Corvette community for having been well maintained and nicely modded by a well respected tuner in the Vette world.  Perry had already had his eyes on Larry's C5 Z06 when he found out it was for sale back in 2006. He began working with Larry and in just a short time Perry was the proud owner.  When he picked it up it already had a SI007 Cam, ported heads and Stainless Works 1 7/8" headers along with 3.90 gears.  The car was making a healthy 427 horsepower and had run well into the low 11's in the quarter mile.  Perry enjoyed it like this for a short time before deciding that he needed more power...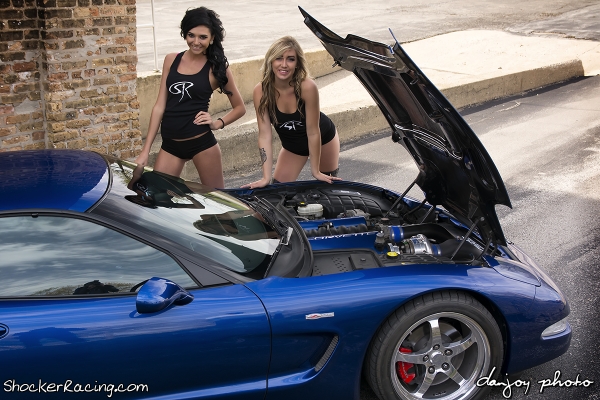 Shortly after, Perry decided he wanted to go the boosted route as he had really enjoyed the blower on the Mustang he had previously owned.  He had the opportunity to buy a used Procharger D1SC kit at a great price from one of the other ShockerRacing.com Members and jumped on it.  He knew with the current heads and cam setup that the boost would be a dangerous situation so he swapped them out for a Comp Custom Grind Blower Cam and had the heads done to lower the compression down to 9.6:1.  When all was said and done, SmoothBlue was making 620 plus rear wheel horsepower on a Mustang Dyno at 11.5lbs of boost.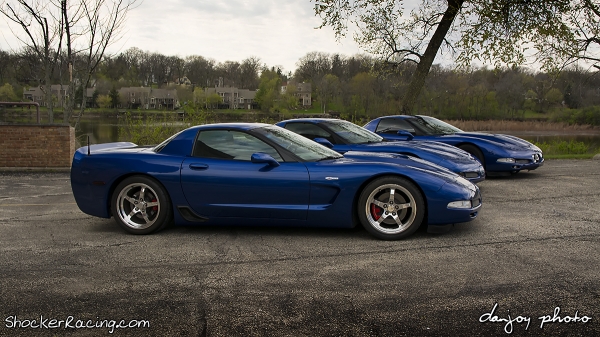 He has since added many supporting mods including a DTE Rear Brace, an RPM Level 5 Transmission, an RPM Level 3 Rear Diff with the 3.90 Gears and added a Ram Twin Disk Clutch.  He also added a SLP Double Roller Timing Chain and Autometer Boost and Fuel pressure gauges to make sure she is performing optimally.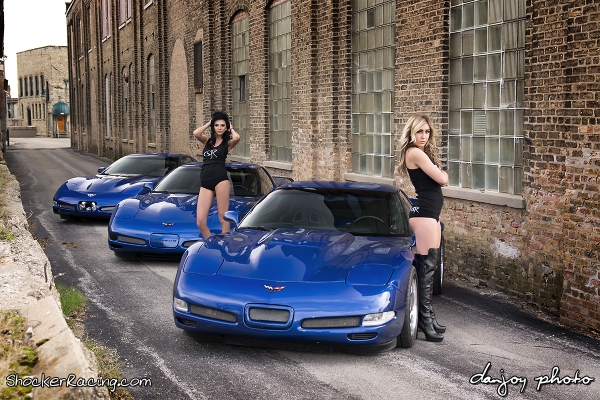 Perrry recently added LG Coilovers to give the Z06 the perfect ride height and better handling whether he takes it on a road course or is hitting the drag strip.  He then added a set of Corbeau A4 Leather seats to keep him firmly planted in the cockpit.  When Perry was ready to further set SmoothBlue apart from the crowd he grabbed a Tigershark Rear Bumper and the Corsa Tigershark Exhaust.  This gave the rear end a truly unique appearance that blended nicely with the CCW SP500 Rims.  He still felt that the front end was missing something and picked up an MCM Hood and the Halltech Front License Plate with the Screen.  All of these touches have made for a one of a kind Vette that draws attention wherever it goes.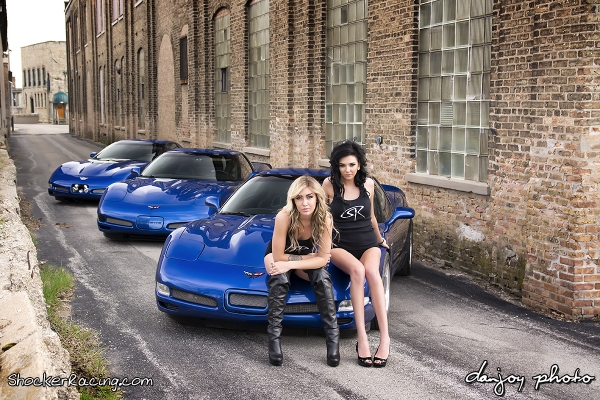 Here is the complete modifications list:
Ported Heads
Comp Custom Grind Blower Cam
Stainless Works 1 7/8" Headers and X-Pipe
Corsa Tigershark Exhaust
Procharger D1SC with twin intercoolers
RPM Level 5 Transmission
RPM Level 3 Diff with 3.90 gears
Ram Twin Disk Clutch
DTE Brace
LG Coilovers
SLP Timing Chain
Appearance and Interior
CCW SP500 Wheels with Drag Radials
Pioneer DD Nav/DVD
Rockford Fosgate Punch Amplifier and custom Sub box
Custom Spdkilz Blue Interior LED Lights
HID Headlights
Clear Turn Signals
MGW Shifter and knob
Blue Raptor Shift light
Red LED Exhaust Plate Light
Tigershark Rear Bumper
MCM Hood
Halltech front license plate cover with screen
Rear Partition
Keep checking back for updates on Perry's boosted Z06, he changes the car up on a daily basis.  He would like to forge the bottom end at some point and add a F.A.S.T. 102 intake and throttle body and possibly change out the wheels to some iForged Classics.  You never know with Perry, one day he may show up and the car will be painted white!!!