Sarah Sewell and her 2014 Mustang GT
Written by James Monday, 09 February 2015 16:31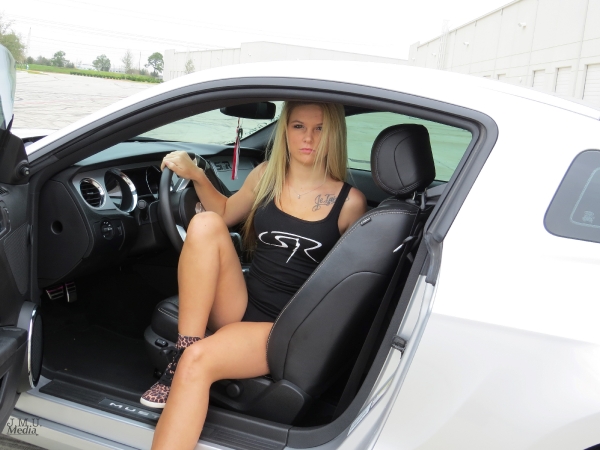 20 year old, Sarah Sewell (@trisarahhtopss), grew up in Texas just outside of Houston.  Texas girls like their motors big and their cars fast! So of course Sarah opted for the 5.0 motor in her 2014 Ford Mustang GT.  She tells us she bought it brand new with just 3 miles on it.  This meant that she would be able to start from the beginning to make her Mustang entirely her own. Hit the link to see what Sarah has already done to her ride and what her future plans are...
Sarah goes by @Trisarahhtopss on Instagram which is one of my personal favorite IG usernames.  Between her name and her Mustang she immediately grabbed our attention. When we saw that she started sharing photos modeling with different cars and trucks we knew it was just a matter of time before we got to feature her as one of our ShockerRacingGirls.
For Sarah, there are three things her life revolves around; Cars, Surfing and Yoga.  She tells us that Yoga is one of her biggest hobbies.  Ms. Sewell also mentioned that she has been surfing on and off since she was 8 years old!
We sat down to interview the 5 foot 2 inch tall, Sarah, and this is what we learned:
SR: What do you do for a living?
Sarah: I am a registered Dental Assistant
SR: Tell us about your Mustang.
Sarah: It's a Silver, 2014 Ford Mustang 5.0 GT.  My modifications so far include a cold air intake, a FlowMaster American Thunder exhaust, window tints and I just added RTR Wheels.
SR: What are your future plans for your Stang?
Sarah: I want to drop it a half an inch, add a throttle body, headers, a cam and eventually a Procharger supercharger.
SR: What is your dream car?
Sarah: I have many, but a murdered out Cadillac CTS-V is in the near future!
SR: If you could take a dream car and go anywhere in the world with it where would you go?
Sarah: I would take a Mclaren P1 to Germany and hit the Autobahn.
SR: How did you get involved in the car scene?
Sarah: My dad was always building something and taking me to car shows with him.  I was even brought home from the hospital as a newborn in a Corvette.
SR: What is your favorite automotive event of the year?
Sarah: I love Texas Heatwave!
SR: Are you single?
Sarah: No, I have been with my loving boyfriend for almost 5 years.
SR: What is your best asset?
Sarah: My smile!
SR: What is your biggest pet peeve?
Sarah: A dirty car, plain and simple!
SR: Do you have any nicknames?
Sarah: Just Trisarahhtopss!
SR: What is your favorite food?
Sarah: I love Mexican Food.
Sarah tells us her favorite quote is - "Success is not the key to happiness.  Happiness is the key to success, if you love what you are doing you will be successful."
Make sure to follow Sarah on Instagram - @Trisarahhtopss
Photoshoot by Jake from JMU Media follow him on Instagram - @jmu_media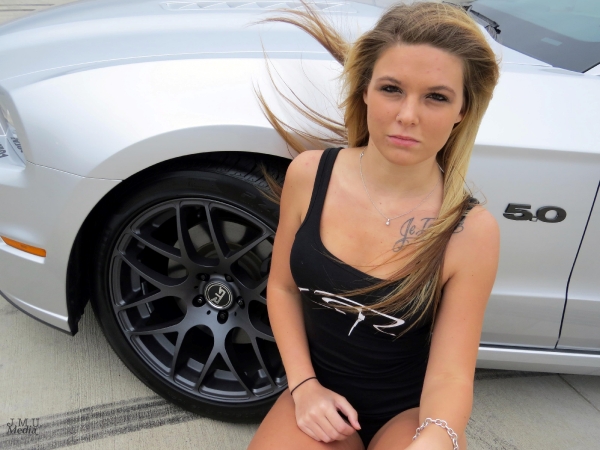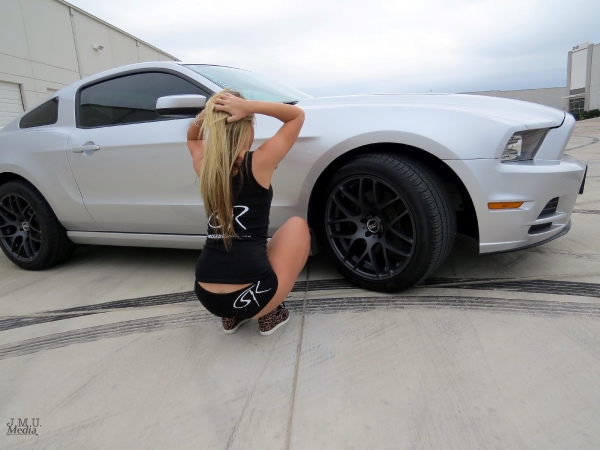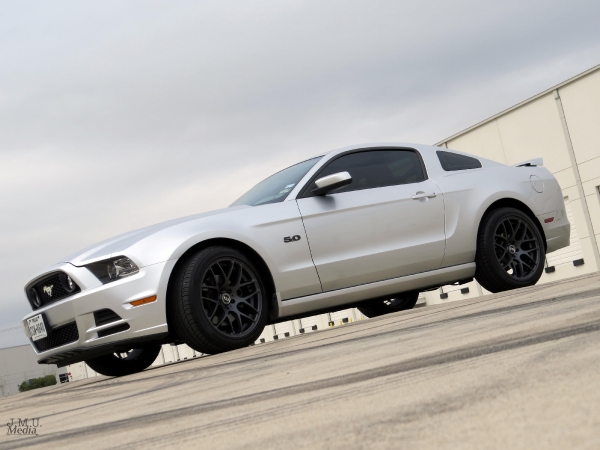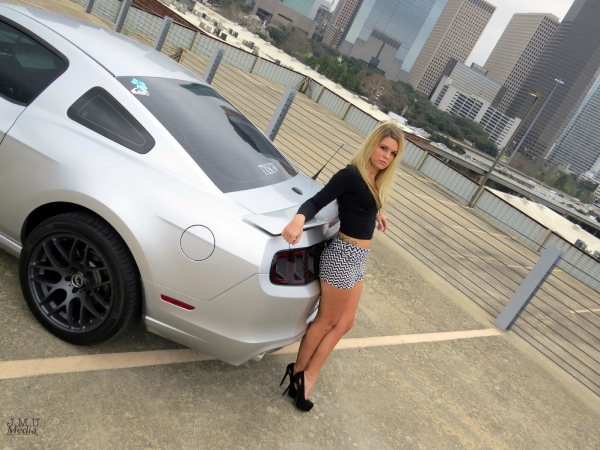 Check out our feature with Harley Danielle and a pair of Mustangs here: