Ashley Cunningham with Noah's C6 Corvette Z06
Written by James Monday, 16 February 2015 16:47
When Ashley Cunningham (@mstx_sikwhips) told us she "forgot" to bring her ShockerRacing boyshorts to her photoshoot with Noah Townsend (@Noah_tx) we almost told her we forgot to write an article for her. Ashley's ShockerRacingGirls feature almost didn't happen. Ms. Cunningham then sent us some of the photos she took with Noah's 2010 Cyber Gray Corvette Z06 from the shoot she did WITHOUT her shorts... we quickly changed our mind as long as she promised to do another shoot in her shorts!
12/22/15 - New Pics of Ashley have been added to the end of this feature!
Raised in Dallas, 26 year old Ashley has grown up around cars. Her grandfather and her uncles restore hot rods and modify new school muscle as well.  She remembers her grandfather taking rusted out junk with grass growing through them and restoring them into badass cars.  "He built a 1957 Chevy and a couple of rat rods," Ashley tells us, "his Rat Rods were my favorite and I am hoping to build myself one at the end of the year."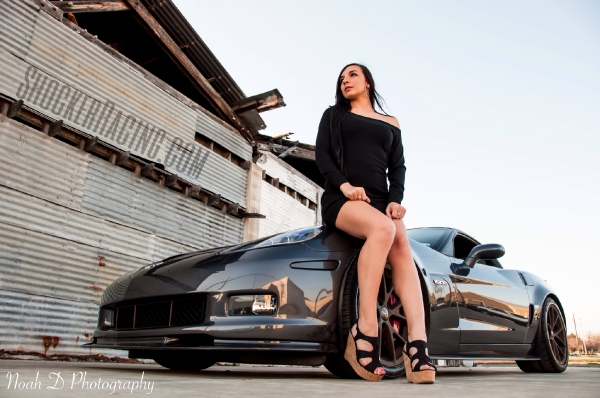 Here is the rest of our interview with Ashley:
SR: What do you do for a living?
Ashley: I am a pretty busy woman! I own my own boutique here in Dallas, I design custom apparel, I have been a Personal Trainer for 4 years and I work at a networking company.
SR: What was your first car?
Ashley: I had a 1998 Chevy Silverado 1500 Z71 with an 8" lift kit.
SR: What do you drive now?
Ashley: I have a stock 2012 Cadillac CTS-V and a 2012 Jeep Liberty Sport.
SR: What is your dream car?
Ashley: I want a Mclaren P1!
SR: What is your favorite automotive event of the year?
Ashley: When the weather is nice, cars and coffee in Dallas or Austin are good events to go to.  Good people and nice rides, it's good to see hard work that other people have put into their cars.
SR: What is your best asset?
Ashley: I have been told my legs and the more of a gym head I am, I would have to agree!
SR: What is your biggest pet peeve?
Ashley: When someone reads your text message but doesn't reply.  I'd rather is say delivered...
SR: Do you have any nicknames?
Ashley: Caddy girl.  People ask me all the time, why Cadillac?  It's because whether it's a V6 or a V8 it is still an amazing car!
SR: What is your favorite food?
Ashley: I love all types of food, this girl loves to eat! BUT if I had to pick two types I would choose Pizza and Chinese.
SR: If you could take your dream car and go anywhere in the world, where would you go?
Ashley: I would go to Playa Del Carmen.  Traveling those roads enjoying Playa in my Mclaren P1 would be awesome!
SR: Give us your favorite quote.
Ashley: "Until you get comfortable with being alone, you'll never know if you're choosing someone out of love or loneliness."
Of course, everyone wants to know more about Noah's C6 Z06 that makes 612 horsepower and 556 lb/ft of torque! Noah tells us that his build was in honor of his late best friend. Noah and his friend served at Ft. Hood together and in Iraq.  His friend was one of the biggest gearheads and car lovers that Noah had ever met.  His passion for cars and drag racing inspired Noah to get more involved with cars and the automotive scene.  They both had dreamed of owning Corvette's one day and they had both achieved that in the last few years.  The two of them planned Noah's Z06 build out for about a year, and the plans were for Noah to begin tearing the car down and then fly his friend out from Kentucky to help him put the car all back together.  The morning Noah started the build, he received an urgent call from a friend informing him of the news that his friend had passed away in an ATV accident the night before.  Noah was floored... he had lost a great friend and someone that meant so much to so many people.  After trying to comprehend the thought of him being gone, Noah decided to finish the build in memory of his friend and his love for Corvettes.
Noah's Z06 build included:
Halltech 105
Ported and Milled Stock Heads
3" Catless X-Pipe
Be sure to follow Ashley on Instagram as we wait for more pics of her with her ShockerRacing Boyshorts: @mstx_sikwhips
Be sure to follow Noah on Instagram for more badass photography and sick shots of his Corvette: @noah_tx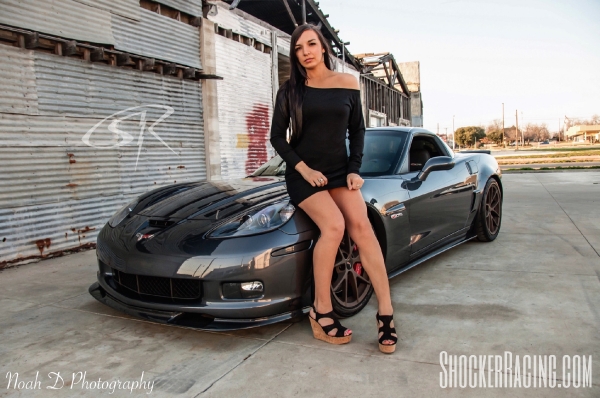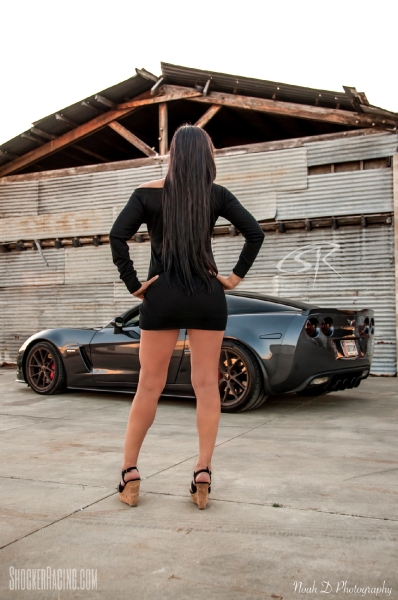 12/22/15 New photos featuring Ashley Cunningham with Chris Garza's Cadillac CTS-V
Pics by @MohamVisuals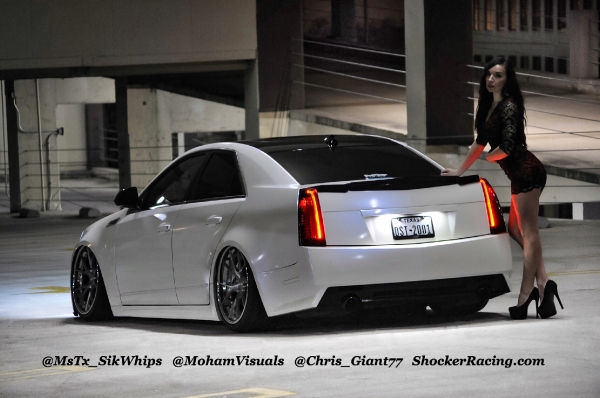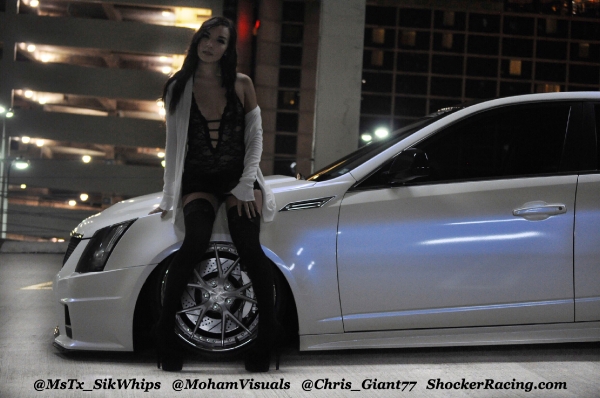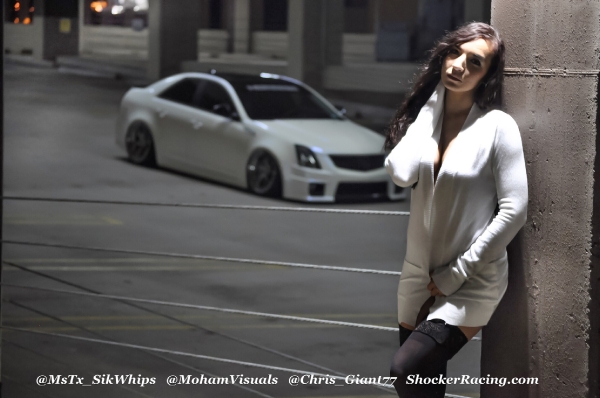 Check out our feature with Kristen Benavides and her Supercharged "Survivor" Camaro: