Andrea Kuoni shoots with C Mahla Photography
Written by James Friday, 01 April 2016 00:00
Andrea Kuoni has a lot to celebrate this month.  She is currently Miss April in the 2016 Tilted Kilt Calendar, she is turning 21 years old on the 10th, and of course she is now the latest ShockerRacing Girl!
Back in January, our friends at BA Entertainment contacted us about a special photoshoot opportunity at Extreme Custom Collision.  This event would feature some amazing cars and they were looking for some great models and photographers to work with.  By sheer luck we were able to coordinate with the beautiful Ms. Kuoni and our friend Chuck, from C Mahla Photography.  This pair along with a handful of incredible vehicles, that includes an Underground Racing Lamborghini Gallardo Superleggera, was pure fire!
Andrea is from the DMV area, but she hasn't always lived there.  She is originally from Whiteman Air Force Base, Missouri.  Yes, Andrea is an Air Force brat.  Growing up outside of Kansas City, she is a die hard Kansas City Royals fan.  However, she tells us that she is a Green Bay Packers fan and not a Chiefs fan.  When she informed us of her love for the Packers we almost stripped her of her ShockerRacing Gear
Eventually, we were able to forgive her for her love of the Packers... Ok, we still haven't forgiven it but when we finally saw these pics from the shoot we forgot all about Andrea's poor decision making skills.
Check out the rest of our interview with Andrea and then go order one the 2016 Tilted Kilt Calendars:
SR: Besides being a Kilt Girl and modeling, what do you do with your time?
Andrea: I am a Marketing Coordinator and a Medical Student.
SR: What do you currently drive?
Andrea: I have a brand new White Ford F150.  I used to have a Mustang but need a higher sitting, safer driving option.  The DMV area sucks when it comes to road conditions and drivers.
SR: What was your first car?
Andrea: I had a Ford Escape that I bought off my mom but my first car I went out to a dealership and actually bought was my 2014 Ford Mustang.  That's what I consider to be my first car because I didn't have a co-signer and it was all mine.  I loved that thing, it was Black and I named it "Boo." My license plate was "PKABOOO," after my childhood nickname.
SR: What is your dream car?
Andrea: I love Lamborghini's and Bentley's.  My mom raised me around Mustangs, so I wouldn't mind having another one.  I don't consider myself to have a "dream" car because anything is possible.  I know when I become a doctor, I will have all of these in my collection.
SR: If you could take a Lambo or Bentley and travel anywhere in the world, where would you go?
Andrea: Switzerland.  It's absolutely beautiful there and my mom's family is all Swiss.  So it is a part of my heritage and I would love to live there.
SR: How did you get involved in the car scene?
Andrea: I loved going to car shows as a kid and always looked at magazines for motorcycles and cars.  One day I woke up and told myself that I knew I could model for the automotive market.  I went for it and I had so much fun and learned a lot during my first shot at it.  The connections I made not only expanded my perspective but also helped me in setting a direction for where I want to go in this industry.
SR: What modeling experience do you have?
Andrea: I was in a Verizon Wireless commercial a couple of years ago and I have worked with lots of photographers that made me love being in front of the camera.  I've been in a few magazines but being featured in the Tilted Kilt Calendar has been my biggest accomplishment.  I met some amazing girls from across the TK store system.  These girls have taught me so much about posing, facial expression, and being comfortable in the skin I have.  My corporate team made the experience amazing and that really helped me love myself, and understand the modeling world.  Big shoutout to Anne, Christine, Janet, and Torrie from my corporate office! Y'all are the best and thanks for making my dreams come true.  #KiltGirlsRock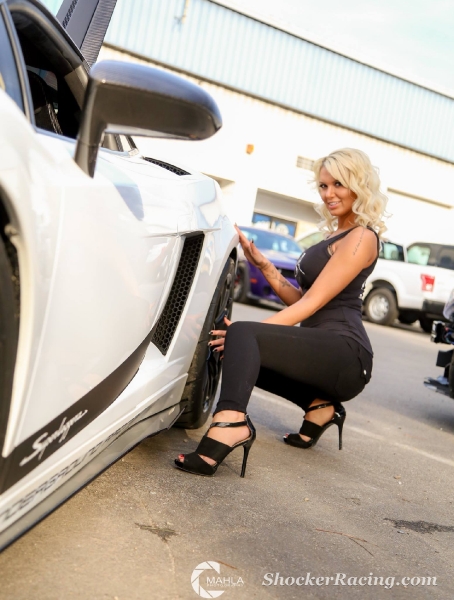 SR: What would someone say is your best asset?
Andrea: I love giving back to people and I am very big on charity.  I wouldn't be where I am today if it wasn't for my incredible support system.  So if I am in a position to give back and help someone else, I'll do it.  All of my calendar signings benefit a charity and I am highly involved with childhood and military involved charities.
SR: Tell us with two fun facts that people don't already know.
Andrea: I once ate 23 donuts in one sitting from Krispy Kreme and I didn't get sick! My love affair with donuts is real! I also love adult coloring books, and I paint a lot in my spare time.  It helps me relax and stimulates my creative thinking.
SR: What is your favorite quote?
Andrea: "The very things that held you down will carry you up." - Dumbo
Be sure to follow Andrea Kuoni on social media - IG: @AndyKandy Twitter: @AndreaKuoni
Follow C Mahla Photography - IG: @ChuckMahla
Follow BA Entertainment - FB: Facebook.com/BAEntertainment
Extreme Custom Collision - ExtremeCustomCollision.com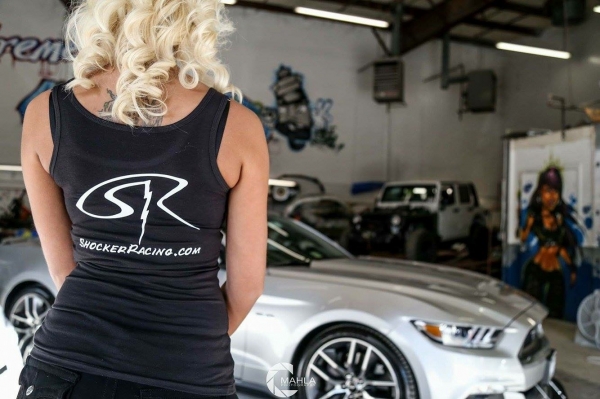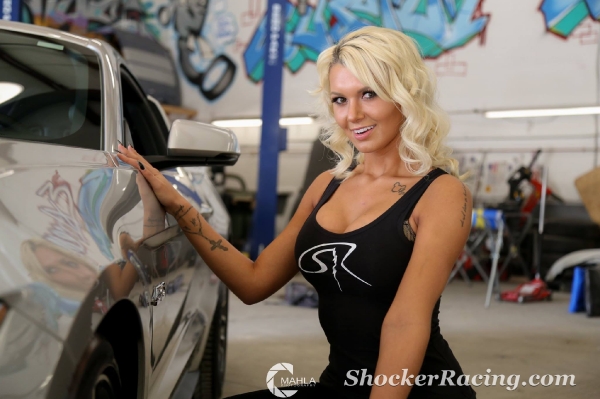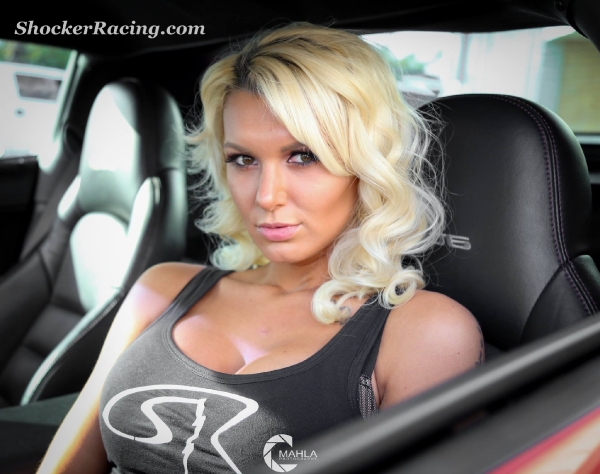 Teaser Video:
Check out Andrea in the TK Calendar Shoot Video:
DON'T MISS - Shelby Evans with her Procharged C7