LAM with @Boosti_Lee's WRX STI
Written by James Thursday, 15 September 2016 09:40
Giselle, Tyra, Beyonce - All stars that shine so bright they are known by just one name.  Our latest ShockerRacingGirl is no different and goes by the name LAM.  LAM recently got to work Boxerfest at FedEx Field in Maryland and that's where she met Lee and his 2012 WRX STI.  She was looking for a photographer to shoot her and Lee's STI for ShockerRacing.com so LAM contacted Julio Garza.  Julio is a Washington DC resident with a degree in fine arts and a passion for photography.  The trio found a parking garage in the DMV area and made some magic!
As soon as LAM could walk, she was spending time hanging out in her dads auto body shop.  LAM tells SR, "I learned to appreciate cars a a very young age!"  Fast forward to now, the 21 year old Blonde loves the car scene especially imports.  She tells us that she currently is driving a manual 2010 Cobalt coupe with matte black Focal Wheels but she dreams of owning a BMW M3 with a nice baby blue matte wrap sitting on matte black wheels.  We asked LAM, "If ShockerRacing was going to pay for any one mod to your car, what would you choose?"  LAM's response, "Would it be too much to ask to trade it for an SS?"  We wish we could make that happen for you LAM!
LAM has been doing print and promotional modeling for 5 years now, "I have been published 3 times so far and will be appearing in a calendar for 2017!"  It definitely appears that she has a bright future in automotive modeling.  Pairing LAM with a pair of the ShockerRacing bootyshorts and Lee's 364 whp STI was a match made in heaven!  Lee's STI is fitted with a nice list of performance, suspension, exterior, and interior mods.  An Invidia Q300 Exhaust along with GTSPEC Headers give this WRX a nice growl as she speeds away.  It has a Cobb Intake and Downpipe along with a host of other mods and was tuned by Moore Automotive in Virginia.  Outside, the Subie was treated to a host of modifications including a Carbon Fiber hood by ChargeSpeed, Splitters by AeroFlow Dynamics, and an APR GT Spoiler to name a few.  It's sitting on 18" Gram Light wheels and an Air Lift Performance Air Suspension gives it the proper stance.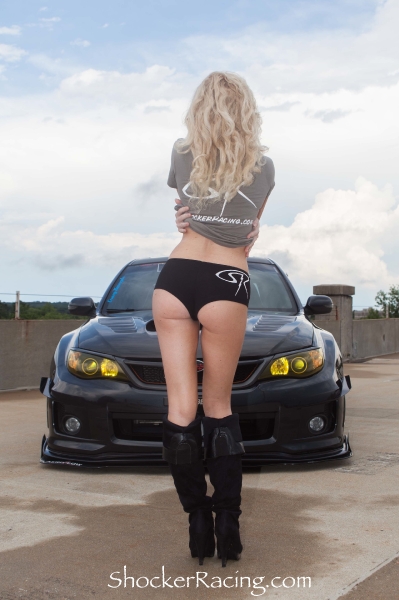 Here is the rest of our interview with LAM: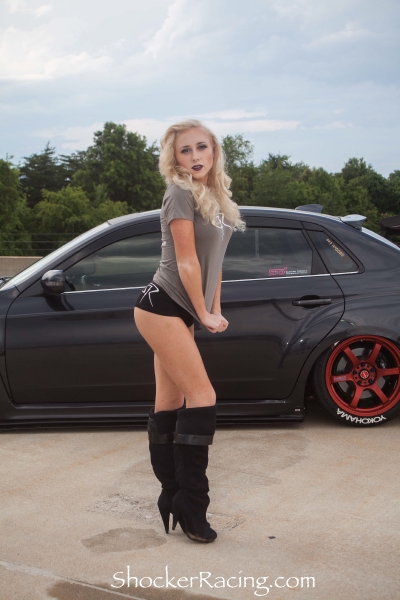 SR: If you could take your dream BMW M3 and travel anywhere in the world, where would you go?
LAM: Australia, I feel like the people there would be so much fun!
SR: Which of the Fast and Furious films is your favorite?
LAM: I could watch drifting all day, but I gotta go with 4.
SR: Are you more of a Paul Walker or Vin Diesel kind of girl?
LAM: Three words... Tuna, no crust!
SR: Speaking of food, what's your favorite pizza topping?
LAM: I love white pizza! I have no idea what they put on it and I wish I could figure it out!
SR: What is your favorite food?
LAM: Fried chicken or pierogi's, it's a tie!
SR: What is your biggest pet peeve?
LAM: I HATE the sound of people chewing!
SR: What would an Ex say is your best asset?
LAM: Probably my ability to talk shop.
For bookings contact LAM by email at heymalheyx3@aol.com
Be sure to follow the photographer, Julio Garza on Instagram: @_juliogphoto_
For more details on Lee's WRX STI follow him on Instagram: @Boosti_Lee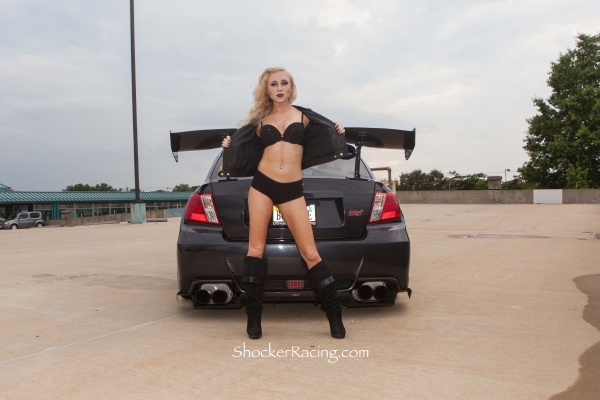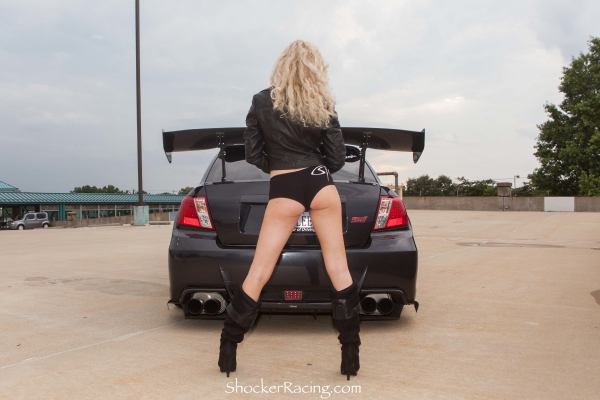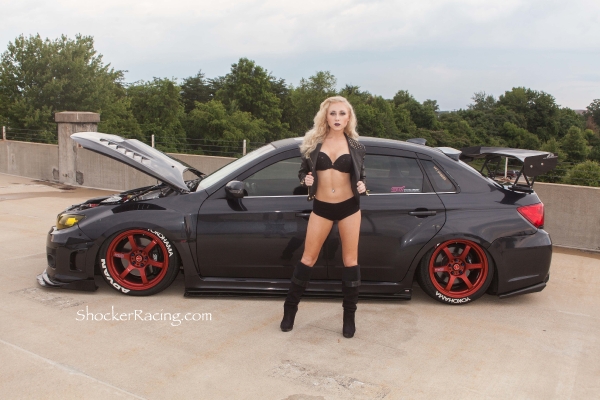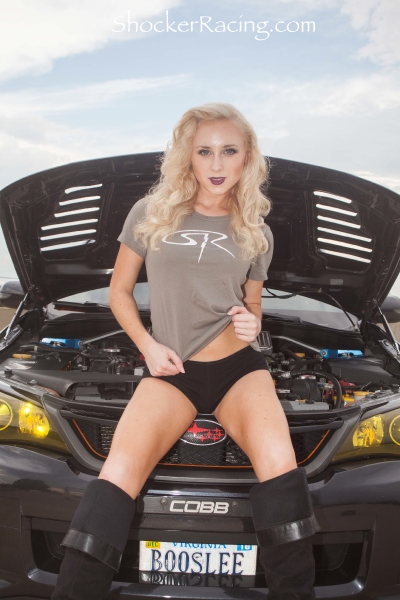 Click the photo below to see Samantha Lee with the Insubordination CTS-V: