2017 ShockerRacingGirls Calendar
Written by James Wednesday, 23 November 2016 00:00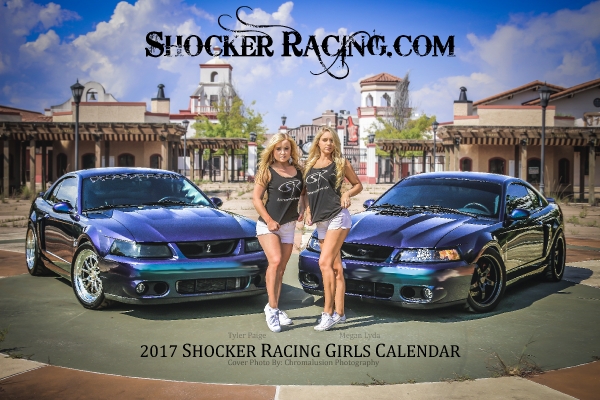 Voting for the 2017 ShockerRacingGirls Calendar just ended and the results are in.  After weeks of voting on the ShockerRacing Facebook page for your favorite ShockerRacingGirls of the year the fans top 7 girls were decided.  The remaining 5 spots were left up to SR to choose as we have had a handful of amazing women this past year that have gone above and beyond with their support and work with us this past year.  Hit the link to see which twelve of these amazing women made it in to the calendar and order yours now!
Order your 2017 ShockerRacingGirls Calendar now at this link: 2017 ShockerRacingGirls Calendar Order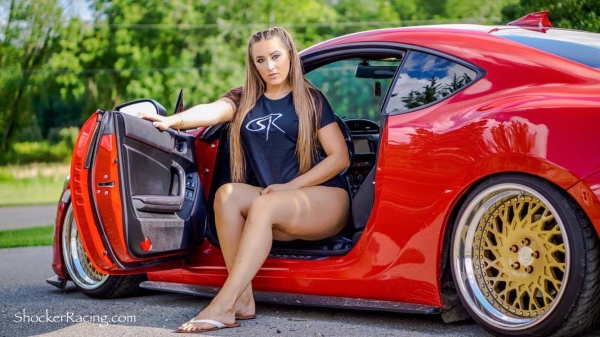 Miss January - Sammy Marie - ThatBoostedChick and her 2014 Scion FR-S were in the top 3 of all the votes to be in the calendar.  It's going to be a great start to 2017 as we also get to celebrate Sammy's birthday with her!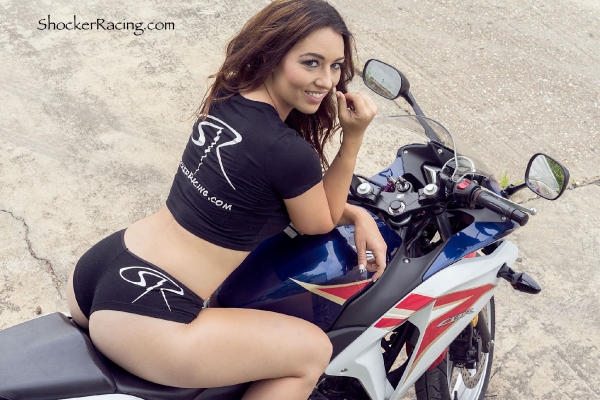 Miss February - Bex Russ - We recently announced that Bex Russ will be featured as Miss February in the 2017 Calendar.  Bex has proven herself to be one of the best partners that ShockerRacing has ever worked with.  Since meeting Bex, she has completed a handful of photoshoots for us, coordinated events where she brought multiple ShockerRacingGirls together to promote, done video shoots, and now she has even begun writing articles for us!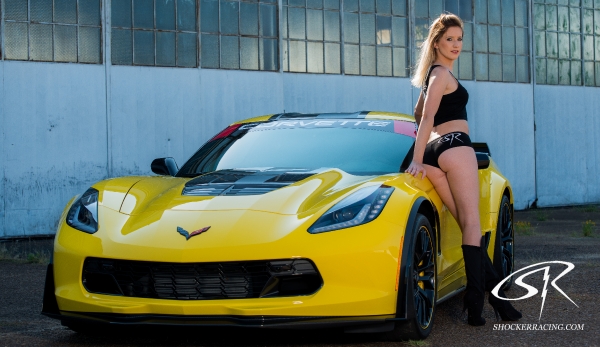 Miss March - Karisha - This shot with Karisha and a C7Z06 was her 2nd shoot for ShockerRacing with Chris Auditore Photograpy and they nailed some amazing shots.  This shoot is so recent we haven't yet released to new feature to coincide with the new photos, but these pics were too good not to include one of these shots in the calendar voting! March also happens to be Karisha's birthday month so don't forget to wish her a Happy Birthday!
Miss April - Nicole Bannasch - Ms. Bannasch and Tyler Sorget got together to celebrate America with their shoot.  Shooting with Tyler's Mach 1 Mustang in Michigan they brought some American Heritage to ShockerRacing with past summer.  The girl next door nailed some amazing shots with an iconic piece of American Muscle car history.
Miss May - Kasey Hawkins - This vehicle mechanic for the National Guard is no girly girl.  Kasey had to take a break from wrenching on vehicles to clean herself up for this shoot with Chromalusion Photography during one of the WannaGoFast Half Mile events.
Miss June - Megan Lyda - Megan is a Mustang girl, known as Megs_Roush on IG.  But for this shoot she got to climb all over the ACW C7 Z06.  She loves her Stang but she informed us that she has fallen in love with the C7 Z06's and dreams of owning one!
Miss July - Brittany Crisp - Miss Britty has shot for ShockerRacing on multiple occasions with our long time photographer, Stephani, from Chromalusion Photography.  For this shoot Ryan Horne brought out his Shelby and his Jeep and let Brittany and Stephani have their way with them!
Miss August - Rachel Pritchard - Rachel's story is a little different than most of the girls that we have featured.  Photographer Chuck Mahla wrote this article for us to share with us her story of bouncing back after being hit by a car.  After a long hard battle, Rachel has made a full recovery and now enjoys being able to get out on her motorcycle.  "What doesn't kill you, truly makes you stronger. Always look forward and remember that there is always someone else who has it worse than you."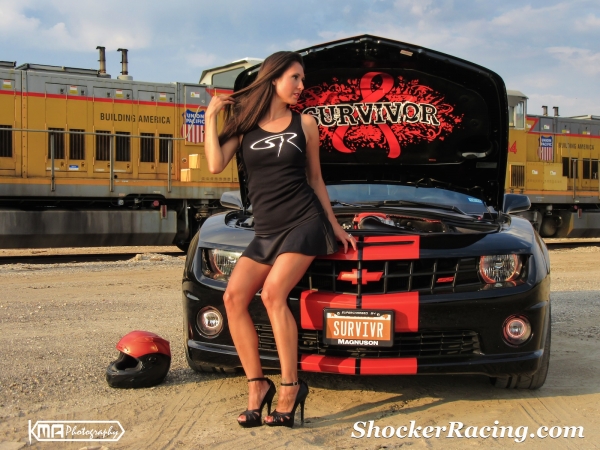 Miss September - Kristen Benavides - Imagine walking into science class on your first day of junior high school.  The first thing you notice is a corner of the classroom filled with pictures and trophies of a 2010 Magnuson Supercharged Camaro SS.  As you are checking out the fifth generation Camaro, in walks a 5'6" tall beauty with long brown hair.  Kristen, aka Mrs. B, begins class by mentioning that the "Camaro Corner" in her room features her car.  Mrs. B then says "I like to use my car for examples when teaching certain topics."  In that moment, you already know this is going to be the greatest class you will ever have...
Miss October - Natasha Tyrrell - Miss Natasha holds the record for the most popular ShockerRacing Feature of all time!!! In just a short period her feature with her Jeep SRT rocketed to the top and has remained the most viewed feature we have ever released! "I'm not a model... just a girl with a dope ass truck!"
Miss November - Morgan Kitzmiller - Mustang Morgan burst on to the car scene this past year and in to our hearts!  She jumped into car modeling head first and never looked back.  During the course of the last year she has been featured multiple times for ShockerRacing and has attended many events while representing ShockerRacing.com!  We appreciate all of the support she has given us this year and are excited to have her in the calendar.
Miss December - Tyler Paige - What can we say about Tyler Paige???  While we have yet to release her full ShockerRacingGirls feature we have been working with and supported by Tyler for years now.  She was one of the first automotive models we met through Instagram, and we quickly became fans!  From our run with featuring Tyler almost every Tuesday for what was one of our favorite days of the week, #TylerTuesday, to seeing her rep our ShockerRacing Apparel we couldn't be more excited to have her in our 2017 Calendar and be on the lookout for a full feature coming soon!
Let us know which month of the 2017 calendar is your favorite: Favorite Calendar Month