Other Side of the Lens with Marris Gulledge
Written by Bex Russ Thursday, 09 March 2017 17:38
Our newest ShockerRacing Girl from Charlotte, North Carolina: Marris Gulledge (@marrisgulledge), is joining the dark side of this industry. Typically an automotive photographer she was interested in giving the modeling side a try. Marris dove right into the deep end and modeled at a car show hosted by Supreme Stangs of NC & SC. The car show was held at Gibson Park in Greensboro, North Carolina. We have extreme respect for Marris taking on this shoot and joining the ShockerRacing team. We understand the constant pressure our ShockerRacing models go through while performing/modeling especially in front of a crowd. Marris and her boyfriend/photographer at M&R Photography (@m_rphotography) shot with a variety of cars from the show.
Two of the cars that Marris shot with belong to her good friend Beedo Jas (@beedojas).  One was his multi-color 2013 3.7 Mustang and the other was his 2014 white and red GT500.  She met the other cars involved during the show including a 2016 white Lamborghini Huracan owned by Thomas Thekkekandam (@v10.dr.t), a 2016 "Go Mango" Hellcat Challenger owned Grady Blalock (@acehigh_15), a 2016 "Go Mango" Hellcat Charger Name?(@mangomonster10xx), a 2012 white mustang GT owned by Austin Trotter (@twisted5.oh), and a 2012 Silver V6 Mustang from Trey Atkins (@1twisted.sixxer). We asked Marris what her favorite part of the shoot was and she told us "getting the opportunity to have a rev competition with Beedos car and a Lamborghini Huracan. I never thought going into the shoot I would get to rev a $200k car and it made my day."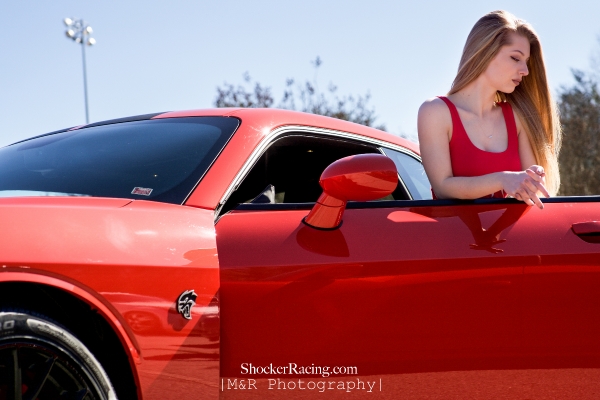 Marris is a full time student on scholarship from Concord, North Carolina. She drives a Plastidipped 2008 4.0 Mustang that was originally white.  The Plastidip color is "Omega Nano Pearl Colorshift" by KP Pigments that was completed three years ago that changes from purple to blue. Marris is saving for new wheels and tires, cowl hood, vinyl wrap etc. However, if ShockerRacing were to buy her one mod, she would choose an Airlift Suspension.  She would love to turn her baby into a show car and share it at Mustang Week, her favorite automotive show. She enjoys getting to go see everyone's projects in person that she follows online. She also mentioned she is looking forward to attending SEMA 2017. We asked Marris if money weren't an option, what would her dream car be and she says it would be a white Mclaren P1 with a custom wide body kit or the Hoonicorn Mustang V2 but, she still loves her baby.
On top of her photography business, Marris also has an automotive art business (@boostedgraphics) where she draws cars. Marris tells us her dream and what she is working towards in college is to start her own automotive design company. "I want to open a shop and do one of a kind custom builds, through both esthetic and power.  I love fast cars, loud cars, and unique cars. Like I said before art is my second passion aside from cars and in my eyes a car is just another medium for me to express myself creatively. My very first project I hope to complete is my own car, and I am in the very beginning stages of the build until I can get more money to finish it." Marris tells us many members of her family raced legend and stock cars when she was growing up and spent a lot of my time at the racetrack and around modded cars. Living in Charlotte with such a heavy NASCAR influence really made it inevitable. Almost everyone in her family, either owns a business related to car modification or build cars in their free time. Marris is very inspiring and we are so grateful she has joined the ShockerRacing Girls family!
Check out the rest of her interview here: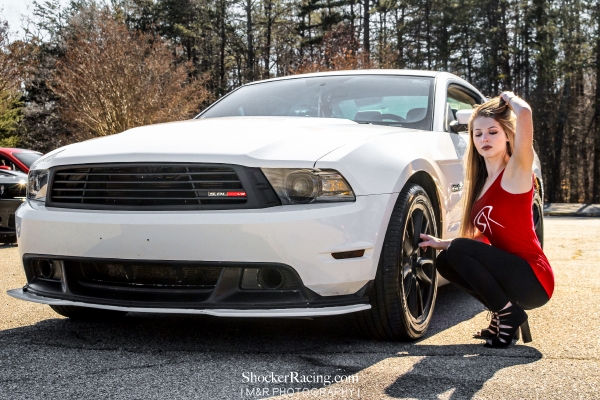 SR: If you could travel and have your dream car anywhere in the world, where would you go?
Marris: I have always really wanted to go to Italy and visit the Pagani factory or Switzerland and visit the Koenigsegg factory. I am really interested in how cars are made and that would be a dream come true to tour the factories and see the cars being built.
SR: Which of the Fast and Furious movies is your Fave?
Marris: My favorite is Tokyo Drift. I know a lot of people don't like it because none of the original characters are in it except for Han, but I love Japanese cars and drifting.  Plus there is a 1967 Mustang in the movie, which is my favorite year Stang. It is also before the movies were influenced so heavily by Hollywood and the driving was realistic and relatable. Not jumping out of airplanes or off skyscrapers with cars.
SR: Are you a Paul Walker or a Vin Diesel kind of girl?
Marris: Paul Walker
SR: Who is your favorite previous ShockerRacing Girl, and why?
Marris: I would say Megan Lyda (@megs_roush) is my favorite but not necessarily because of her modeling but because she was one of the first "car girls" that I started following. She wasn't just a model she actually worked on her car and knew about car stuff and that kind of made me realize girls can have built modded cars too.
SR: What is your favorite food?
Marris: Anything with a lot of cheese on it.
SR: What's your favorite Pizza topping?
Marris: Mushrooms and black olives.
SR: What would an ex say is your best asset?
Marris: I would say my personality and the kind of person I am, because if I care about you as a friend or boyfriend I will do just about anything for you, until you give me a reason not to.
SR: What is your biggest pet peeve?
Marris: When people don't use their blinker! I don't care if you drive like an asshole but at least let me know where you are going so I don't hit you... this has almost happened on many occasions.
SR: Do you have a favorite quote?
Marris: The Red Hot Chili Peppers are my favorite music artists and I have listened to them all my life, thanks to my dad! One of my favorite quotes is "I'll make it to the moon if I have to crawl" from their song Scar Tissue.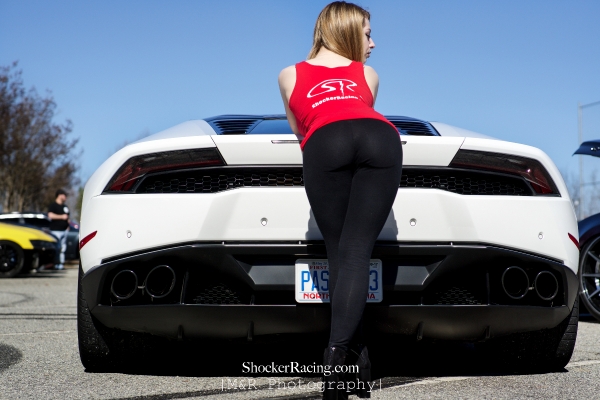 Get to know the team behind the shoot….
Model: @marrisgulledge
Photographer: @m_rphotography
Car Owners: @beedojas @v10.dr.t @acehigh_15 @mangomonster707 @twisted5.oh @1twisted.sixxer
Written by Bex Russ: IG - @BJAM1934 FB - Facebook.com/BexRussModel
Special Appearance by Madison Clark:
Follow ShockerRacing on our Social Media: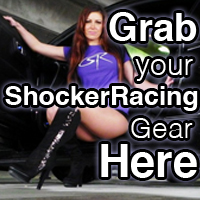 Instagram: @ShockerRacing
Twitter: @ShockerRacing1
Facebook: Facebook.com/ShockerRacing
YouTube: YouTube.com/ShockerRacing
Snapchat: @ShockerRacing
View the full photo gallery here
View the full photo gallery here
View the full photo gallery here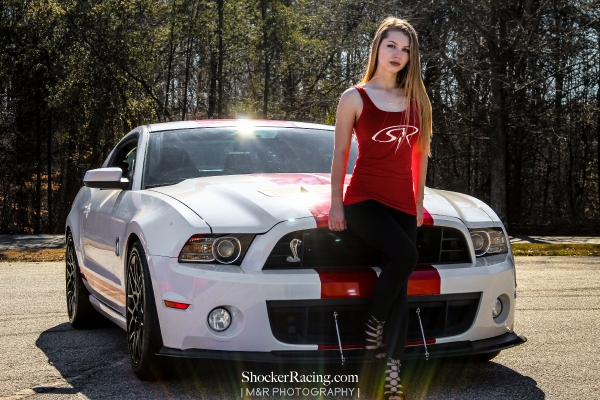 View the full photo gallery here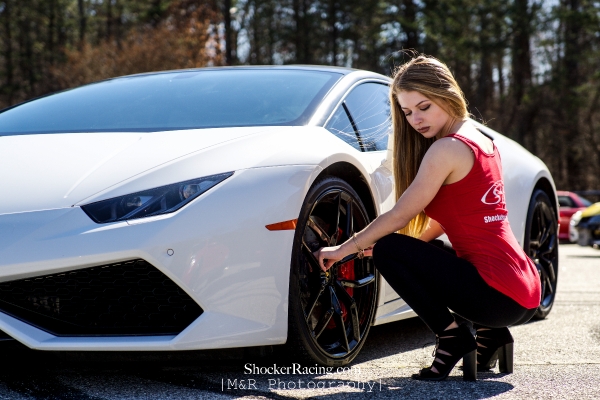 View the full photo gallery here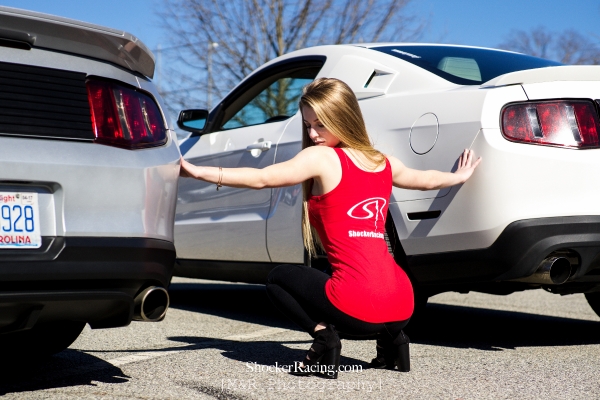 View the full photo gallery here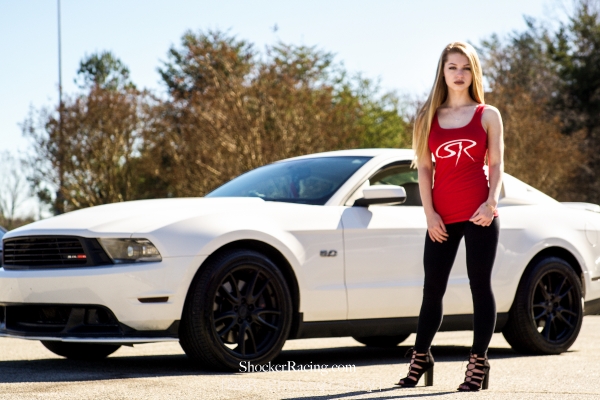 View the full photo gallery here
View the full photo gallery here
Check out our feature with Samantha Lee and an Audi S4, Viper, and Camaro here: