Sarah Senecal - Disturbing The Peace
Written by James Wednesday, 29 March 2017 16:56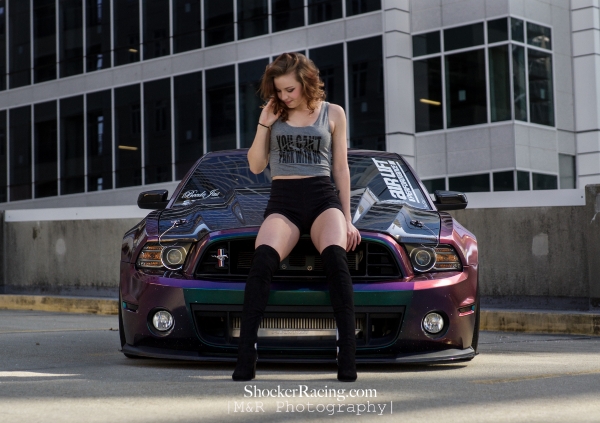 Our newest model, Sarah Senecal, was disturbing the peace in downtown Charlotte with her ShockerRacingGirls photoshoot.  "There were guys working on the side of the building right next door, they could see us and were yelling to us and talking about the cars," exclaimed Sarah, "they seemed to really enjoy the show!"  The car that the spectators were pretending to check out was Beedo Jas' bagged and dipped 2013 V6 Mustang he calls, The Nightmare.

Sarah first got started with automotive modeling back in December when she shot with Twisted Mafia, and she has only been involved in the car scene for just a few months.  That photoshoot helped her get her feet wet, but she considers this ShockerRacingGirls shoot with M&R Photography to be her first professional shoot.  The 21 year old full time student and Hooter's Girl is clearly taking her automotive modeling seriously!
Thanks to Beedo, he introduced Sarah to M&R Photography and helped coordinate this photoshoot.  The 3.7L V6 beast makes over 500 horsepower thanks to the Procharger superchager and a host of bolt-ons.  When he airs out the Air Lift Performance suspension and sets The Nightmare on ground it looks like it is ready to pounce on it's prey.  It's also sitting on a gorgeous set of Rosso Wheels and features a set of Braum Racing seats.  The color on the Stang is called ZTS Autoflex dip and color shifts between green, blue, purple, gold and pink colors!
Keep reading to see the rest of Sarah's Interview:
SR: What got you interested in ShockerRacing?
Sarah: I became interested in ShockerRacing after first being asked to model for Twisted Mafia back in November.  I have since been finding new groups and opportunities to expand my modeling and SR seemed like a great opportunity.
SR: Who is your favorite previous ShockerRacingGirl?
Sarah: I would have to say Marris Gulledge is my favorite because she was who we met with for this shoot and she taught me everything I currently know and am still growing from. I can not thank her enough.
SR: How did you get involved in the car scene?
Sarah: My best friend is a car fanatic and probably knows more about cars than most people.  His interests sparked mine, which later led to me agreeing to model for Twisted Mafia.
SR: What is your favorite automotive event of the year?
Sarah: I've only been involved in the scene for a few months now, but I would have to say the Supreme Stangs/Twisted Mafia meets have been my favorite so far.  I am also super excited about DankFest this year because I will be modeling at the event!
SR: What is your dream car?
Sarah: I want a white Range Rover Sport!
SR: If you could travel and take your Range Rover anywhere in the world, where would you go?
Sarah: I would travel around Europe immediately!
Be sure to check out the social media pages for the whole crew.
Sarah Senecal on IG: @ssenecal_
M&R Photography on IG: @M_RPhotography
Beedo Jas on IG: @beedojas
Follow ShockerRacing on our Social Media: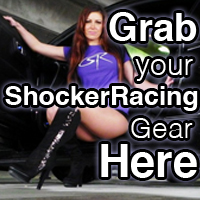 Instagram: @ShockerRacing
Twitter: @ShockerRacing1
Facebook: Facebook.com/ShockerRacing
YouTube: YouTube.com/ShockerRacing
Snapchat: @ShockerRacing
View the full photo gallery here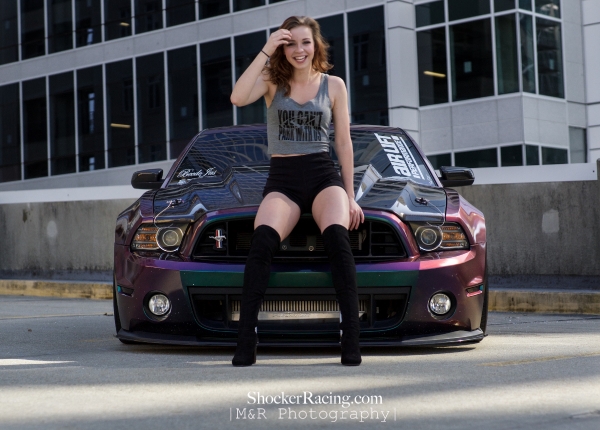 View the full photo gallery here
View the full photo gallery here
Check out our feature with Holli Summers by clicking the photo below: