Jamie Salley is Back With Her Subaru STI
Written by Bex Russ Wednesday, 05 April 2017 08:49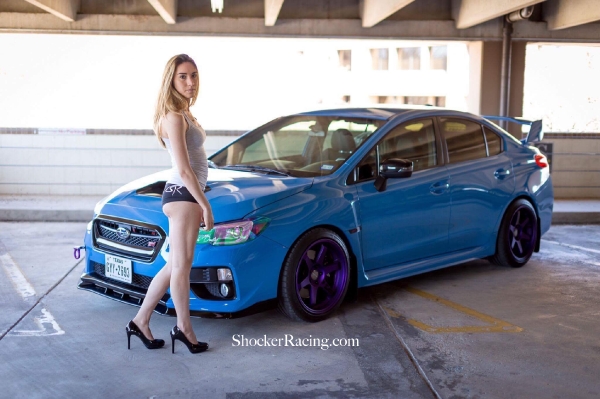 Coming to us from Amarillo, Texas is returning ShockerRacing girl, Jamie Salley.  This time she is showing off her new 2016 Subaru WRX STI. Jamie wasted no time modding her Subie with a set of 18" Varrstoen ES2 wheels, a Subaru Upgraded Exhaust, and Front Lip. We asked Jamie what her favorite feature of her new ride was and she proudly responded, "No doubt the wing! When I first bought the car that's the only thing I would ever look at." We totally agree, the wing is the perfect cherry on top of a beautiful car.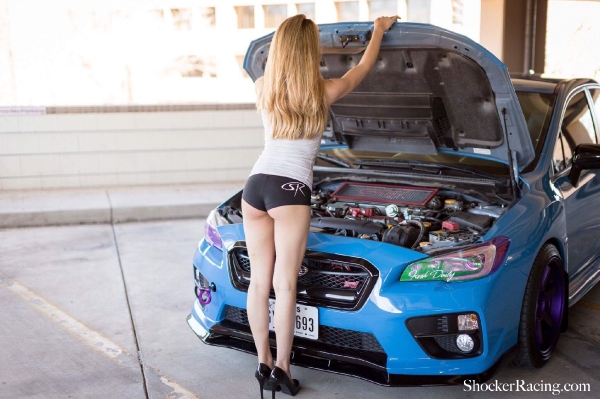 View: Jamie's First ShockerRacingGirls Feature With Her Mini Cooper S
Jamie shot with photographer and fellow car lover Joshua Flippin. They picked a local parking garage during golden hour to get us some great shots. Jamie told us she was the star of the show while posing with her car. Some 'car fans' were giving her a lot of looks during the shoot but she and the photographer laughed it off and gave ShockerRacing some great images to share with you fans.
You can meet Jamie soon if you are planning to attend Boxerfest 2017 at FedEx Field in Landover, MD! She will be there with fellow ShockerRacing Girls: Alex Owen, Allison Brewer, Bex Russ, Mallory Joyce, Merihazel Walters, Sam Potter, and Sarah Osborne. The girls will be modeling at the Just-N-Tyme Performance booth for the event. Come meet and take pictures with REAL ShockerRacing models. The girls hope to see you there!
Follow Jamie on social media:
IG: @Salley96
Follow the photographer on social media:
IG: @joshuaflippin
Written by Bex Russ:
IG - @BJAM1934 FB - Facebook.com/BexRussModel
Follow ShockerRacing on our Social Media: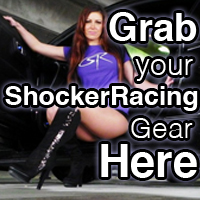 Instagram: @ShockerRacing
Twitter: @ShockerRacing1
Facebook: Facebook.com/ShockerRacing
YouTube: YouTube.com/ShockerRacing
Snapchat: @ShockerRacing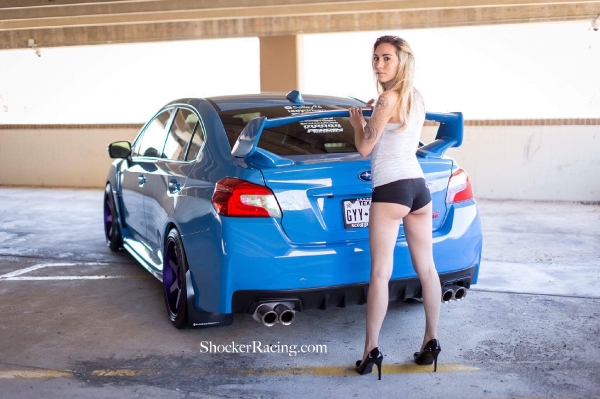 Check out the full photo gallery here
Check out the full photo gallery here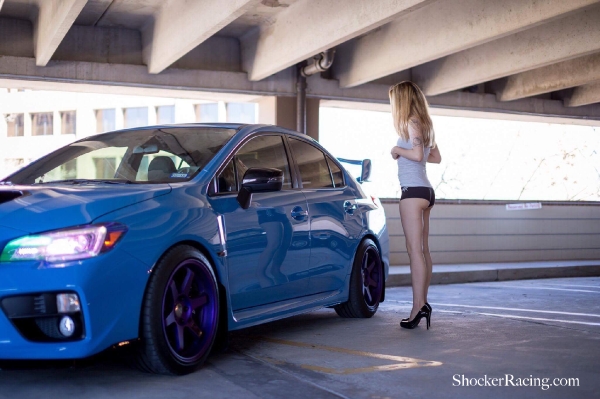 Check out the full photo gallery here
Sarah Senecal is Disturbing the Peace: