Ann Janette - Round 2
Written by James Friday, 19 May 2017 09:10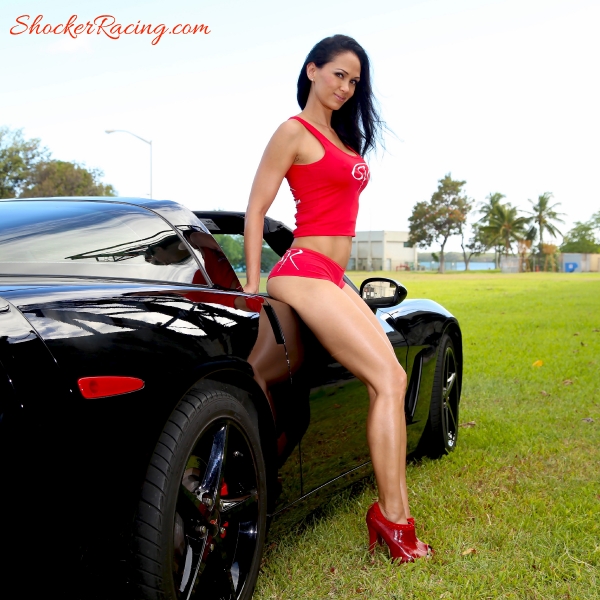 I started getting the information together this morning to begin Ann Janette's second ShockerRacingGirls feature.  One of the first things I usually do when I am preparing to write a follow up feature for a models second photoshoot is refer back to the original feature.  The first thing I noticed... I released Ann Janette's first ShockerRacingGirls feature on May 19th, 2015... exactly 2 years ago!  This date also happens to be significant to me, because May 19th, 2017 happens to be my 10th wedding anniversary with Mrs ShockerRacing... The Original ShockerRacingGirl! So I would like to take a moment to wish Mrs ShockerRacing a very Happy Anniversary!
Ann Janette's first SRGirls Feature:
Ann Janette with a 2015 C7 Corvette Stingray and a Mustang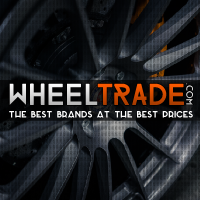 Ann Janette has been quiet for a short time now.  She actually took a bit of a hiatus from modeling. Ann has had this red ShockerRacing tank top and red pair of our famous boyshorts waiting for the right opportunity for a new photoshoot.  This spring she decided to jump back in, and she is back with a vengeance!  She paired up with her favorite photographer and now husband, Jalo-Foto.  It was easy for them to find a beautiful location for the shoot being that they are from Honolulu Hawaii!  A friend of theirs loaned them a black 60th Anniversary 2013 Corvette with black wheels and Ann had her way with it.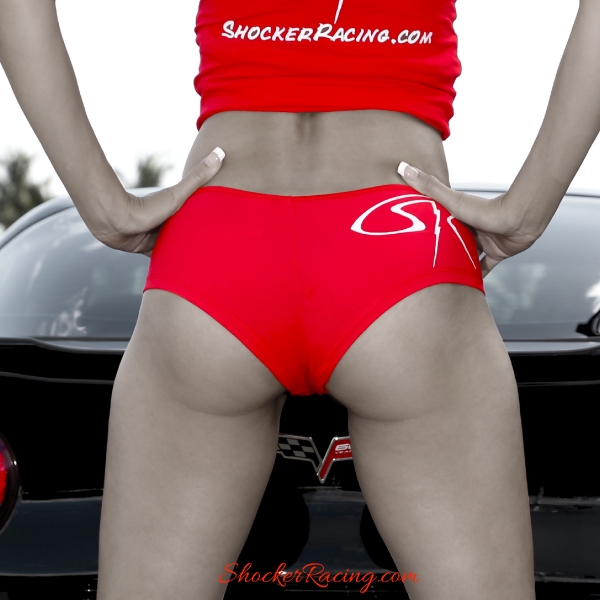 Keep up with Ann Janette and her other photoshoots on her social media.
Instagram: @AnnJanette.808
Twitter: @AnnJanette808
Follow Jalo Foto on social media:
Instagram: @JaloFoto808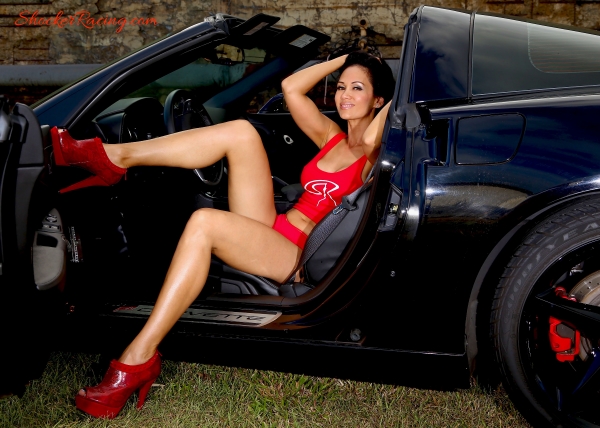 Follow ShockerRacing on our Social Media: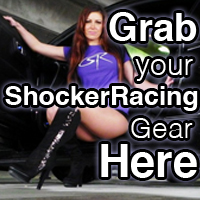 Instagram: @ShockerRacing
Twitter: @ShockerRacing1
Facebook: Facebook.com/ShockerRacing
YouTube: YouTube.com/ShockerRacing
Snapchat: @ShockerRacing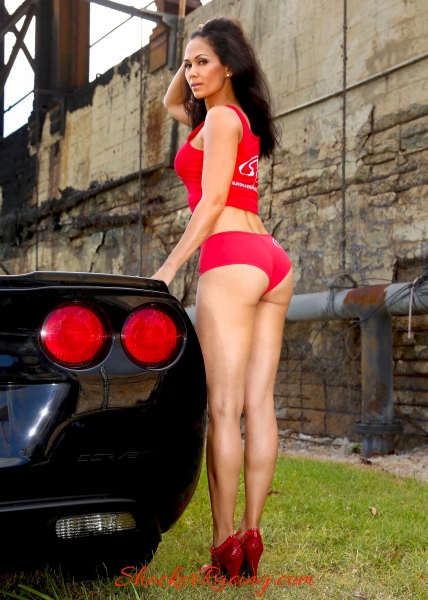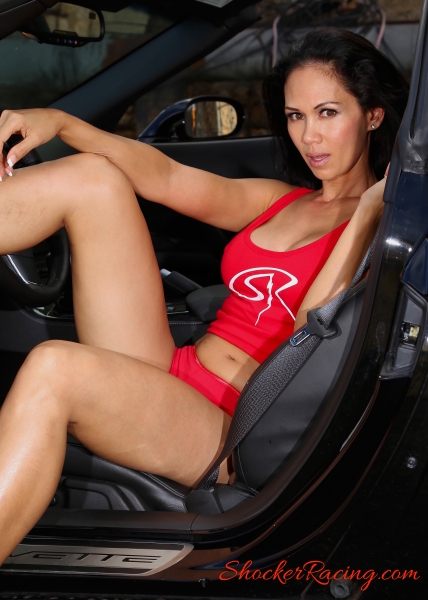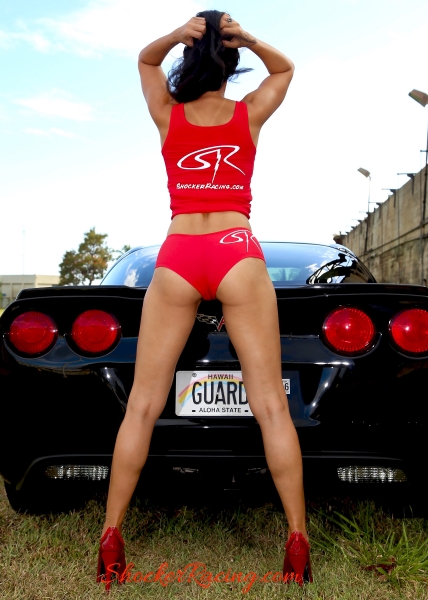 Meet Jennifer Combs and her Supercharged Mustang GT: