Bex Russ Model At Ford Nationals - Full Feature
Written by Bex Russ Saturday, 10 June 2017 15:47
Kicking off her busy season of car shows Bex Russ Model, now an Official Shelby Girl, joined Team Shelby at this past weekends 'Carlisle-PA All-Ford Nationals' event. With over 3000+ cars to see, the Ford Nationals is the largest and most thrilling all-Ford event in the world. Ford, Mercury, and Lincoln fans had a showcase of over 3000 vehicles to check out on the National Parts Depot Showfield.

During the 23rd edition of the world's largest Ford Family Reunion, the Carlisle Ford Nationals, fans enjoy great indoor displays concepts, customs and historically-significant cars and trucks; test drives by Ford Motor Company, a burnout competition, activities for the kids, industry guests, giveaways, autocross for all skill levels, bikini contest, and club gatherings.  The excitement continues with a shopping experience at many vendor tents, an enormous swap meet, car corral, and the Manufacturers Midway for the best in parts buying. Saturday evening fans can be a part of a 400+ vehicle parade leading to downtown Carlisle. The streets are closed off and the parade literally parks in the middle of every street in downtown Carlisle for fans for the evening. Ford fans can visit the bars and restaurants in the area for dinner, enjoy live music, and the shops will stay open for a little shopping. Sunday, has more events and the rest of the cars on display. At this large of an event its nearly impossible to see every thing in one weekend. Our girl Bex covered the event the best she could via eyes of a Team Shelby Member.
Bex's weekend actually started Thursday in Charles Town, WV for a Team Shelby exclusive participation event. Members of this club had the option of racing on The Summit Point Circuit. The Circuit is a 10-turn, 2.0-mile road course that features a 2,900-foot main straight and 400 feet of elevation change. The Summit Point Circuit provides challenging high-speed turns with ample run off areas and gravel traps along with a challenging and technical carousel section.  This circuit's features truly make it a 'must drive' destination for recreational drivers. Members also had the option of showing off their beasts in a car show at the stadium parking lot. Shelby American attended the Summit Point Motorsports Park Track Event with a tractor trailer full of the latest "Shelby Specialty Cars" and drivers.  A limited number of "Thrill Rides" in these vehicles were offered throughout the day. "I had the honor of riding with a few members of the club, including Shelby's president Gary Patterson." Bex tells us. Well known Richmond car photographer Gregg May from aMAYzing Photography ( http://www.aMAYzingPhotography.com) captured some amazing rolling shots and event shots during the day. The evening ended with a private dinner at the Hollywood Casino in Charles Town, WV. where Team Shelby held a horse race during the evening event.
Friday's event for Team Shelby was a well thought out Poker Run. Each car was given playing cards at specific stops during the "Poker Cruise".  Stopping at locations like Gettysburg at the State of Pennsylvania Monument, Appalachian Brewing Company (Gettysburg Battlefield), and the Team Shelby Grand Entrance staging area into the All Ford Nationals in Carlisle, PA. Team members had the chance Friday evening to enter "Show & Shine" car show. At the Ford Expo Center. As well as a private dinner showcasing the latest new Ford vehicles during "Cars under the Stars". With guest speakers, presentations, prizes, a live bidding charity auction to benefit the Carroll Shelby Foundation, and live entertainment. "I had the honor to eat dinner with Chuck Cantwell, I can die a happy girl." Says Bex about the evening event.
Saturday Bex enjoyed the fair grounds with team members at the Ford Nationals Event. Team Shelby guests had a private tent for lounging and relaxing between the rows and rows of cars to explore. "Yes, over 20 miles of cars back and forth through aisles. It was incredible how many cars were involved," exclaimed Bex.  She also had the opportunity to represent Team Shelby in the Miss Carlisle Bikini Contest. Our girl, Bex, made top five! "Team Shelby members were the judges, I was happy to represent the team. However, we thought it best I not place," Bex tells us. As busy and eventful the day was, Bex ran into JD Joyride TV at the event. JD has a Vlog out now on his YouTube channel on the event: BEX RUSS MEETS UP WITH JD JOYRIDE TV. Both Bex and JD informed Shocker Racing that there will be a special video with Bex modeling some Shelby's, so be sure to subscribe and keep your eye out! Bex also had the opportunity to pose and support 'Cruise for a Cause' during Saturday's event. The Shelby GT500 is used as a mobile bill board with businesses names and logos who have made a specified donation for Breast Cancer. The Shelby is driven to attended automotive events across the country, visiting 23 states, and has been featured at SEMA. It's purpose is about being seen and raising awareness. If you are interested in supporting the cause check out the website here: http://www.cruise4acause.org/?reqp=1
Saturday evening started with a 400+ vehicle parade lead by Chuck Cantwell to downtown Carlisle. The streets were closed off for the parade and fans participating could park along every street in downtown Carlisle. Team Shelby members had an exclusive happy hour at the Carlisle Theater where they enjoyed the east coast premiere of "The 24 Hour War". A full length documentary directed by Adam Carolla and Nate Adams, telling the story of Ford/Shelby versus Ferrari at Le Mans in the 1960's.  The event included a "Red Carpet" paparazzi entrance photo op, beer/wine bar with hors d'oeuvres, celebrity guests, and the rare opportunity to see the movie on the big screen!   "Having the opportunity of being the Official Shelby Girl at this weekends event was unbelievable. I'm so honored. I can't wait for future events with Team Shelby," Bex said.
To become a Team Shelby member sign up here. http://www.teamshelbynortheast.com/join-team-shelby/ Team Shelby was designed and engineered by real enthusiasts inside and out of Shelby. So you don't need to be Shelby owner to join!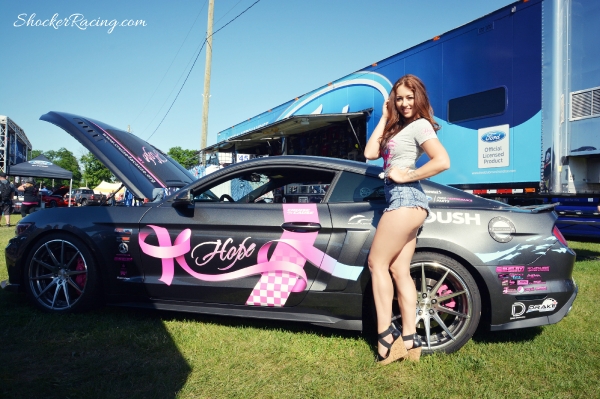 Follow Bex Russ Model here:
IG: https://www.instagram.com/bjam1934/
Facebook: www.facebook.com/BexRussModel
Twitter: https://twitter.com/BJam1934
Website: bexrussmodel.wixsite.com/portfolioblog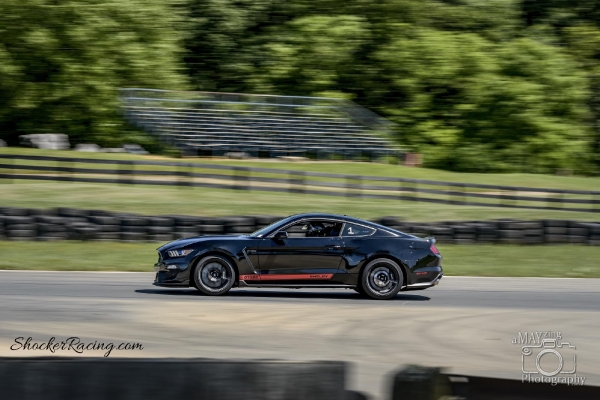 Team Shelby Facebook Pages on East Coast....
Entire Northeast Region   https://www.facebook.com/groups/264936540196609/
Main/Worldwide Page   https://www.facebook.com/groups/610823252385260/
Entire South Atlantic Region   https://www.facebook.com/groups/273863082628440/
South Atlantic Region-Hampton Roads, Virginia Chapter  https://www.facebook.com/groups/1753121578236910/
South Atlantic Virginia State Chapter  https://www.facebook.com/groups/1614493835460499/
South Atlantic - Maryland Chapter  https://www.facebook.com/groups/1745095062395957/
Most of the photos were submitted by Bill Caron (https://www.facebook.com/bill.caron.54) he is the North East Regional Director for Team Shelby and PA State Director for Team Shelby.
Follow Photographer Gregg May:
Website: http://www.aMAYzingPhotography.com
IG: https://www.instagram.com/maygregg/?hl=en
Facebook: https://www.facebook.com/aMAYzingPhotography/
JD Joyride TV:
Youtube: https://www.youtube.com/JDizzleGT500
IG: https://www.instagram.com/jd_joyridetv
Facebook: https://www.facebook.com/JD-JoyrideTV
Follow ShockerRacing on our Social Media: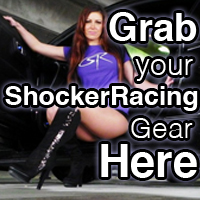 Instagram: @ShockerRacing
Twitter: @ShockerRacing1
Facebook: Facebook.com/ShockerRacing
YouTube: YouTube.com/ShockerRacing
Snapchat: @ShockerRacing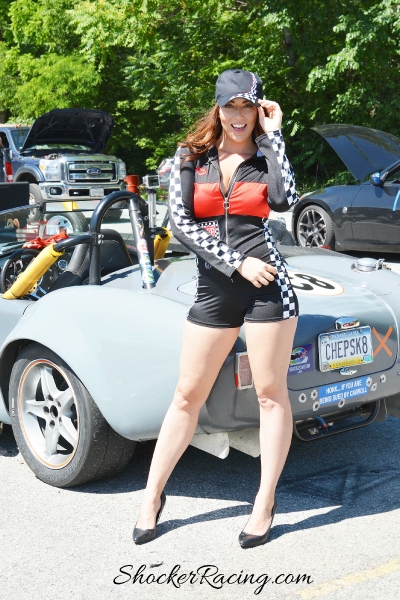 Jennifer Combs - From Riding Ponies to Racing Mustangs: