Shocker Racing Girls Join Just-N-Tyme Booth at Boxerfest
Written by Bex Russ Saturday, 17 June 2017 16:06
This past weekend Subaru fans from all over the east coast gathered in Washington DC for a festival like no other, called Boxerfest. It was founded in 2014 and instantly became the Mid-Atlantic's biggest Subaru festival. Just outside of Washington D.C., this annual event gathers Subaru lovers from all over the East Coast and features Subaru-centric companies from all over the globe. Guests can enjoy thousands of unique Subaru's, an all Subaru Autocross, all Subaru Car Show, huge vendors section with killer deals, epic door prize raffles with thousands in giveaways, and tons of fun and activities for the whole family. Managed by Subie Events, LLC, Boxerfest connects the community with other members, performance shops, parts vendors, and Subaru itself. It's the marriage of endemic Subaru products and services for loyal Subaru fans.

This year's event had many official sponsors including JUST-N-TYME PERFORMANCE from Fredericksburg, VA. The shop is well known for their amazing services in all makes and models but they specialize in Subaru modifications.  Just-N-TYME contacted our girl Bex Russ Model to help sell products and show off their cars during the event. Bex brought along a few of Shocker Racing's favorite models for help; Alex Owen, Sam Potter, and Allison Brewer. The girls were a big hit during the event! Many Shocker Racing fans stopped to chat with the ladies and take pictures. as well as, buy parts or check out the cars on display.
JUST-N-TYME's biggest attraction, besides our girls, was a custom "Woody" Subaru built for the event by the shop. Shop owner, Justin Smith gave us a list of the transformation you can find on the stunning car.  The 2004 Forester XT is completely STI swapped. You can find specific modifications on the engine like EJ257, heat treated crankshaft, King Race bearings, Manley TUFF I beam connecting rods, Manley Platinum TUFF pistons, Cosworth 1.5mm head gaskets, ARP 625+ head bolts, Brian Crower +1mm Stainless valves, titanium springs, billet keepers and billet 280 cams.  Just-N-Tyme used a Perrin front mount intercooler (fmic), custom TGV deletes, ID1050cc injectors, Perrin equal length header, Tial 44mm Wastegate, tial BOV, Garret GT3582r turbo, and a custom dual exhaust. They used an Aeromotive 340 stealth fuel pump, hard wired.  The drivetrain is 2011 STi 6mt, carbon lined synchros, DCCD pro standalone control module with VSS pro, 180 rear diff. The drivetrain has a stage 2 endurance clutch from Southbend Clutch. The suspension in the front consists of struts and coils springs from a 2011 STI which dropped the Forester 2 inches. The rear struts are from a 2007 STi. The brakes are black Brembo's from a 2011 STi.  Justin says he is waiting on a set of Stop Tech cross drilled and slotted rotors for all around. The unforgettable body is Vinyl wrapped with a Woody scheme from Illusions Wraps. "This was a very unique car. I loved it!" Sam told us.
JUST-N-TYME also had two other cars on display at his tent. Including Justin's daily driver, a 2005 Legacy GT Limited. The Legacy features a stock ej255 engine, and a custom side exit exhaust. The interior had been swapped from a 2007 Outback XT, which is much more luxurious according to Justin. The suspension is lowered with H&R lowering springs and an upgraded Perrin sway bar in the front. The second car on display belongs to shop veteran Seth Walden. His car is a 2004 Forester XT.  Originally it was an automatic car, swapped to 5 speed with 4.44 gears.  The engine has been built to STi spec with a powder coated intake manifold and Grimm Speed TMIC and dyno tuned by Mach V. The car has been lowered on Stance coil overs and has upgraded Stop Tech brake pads and rotors all the way around.  You can see Justin and his team displayed some of the best for this event. Alex told us "Cars are one of the reasons I joined Shocker Racing, so Boxerfest was definitely a good time. The cars at this booth were some of the best at the show."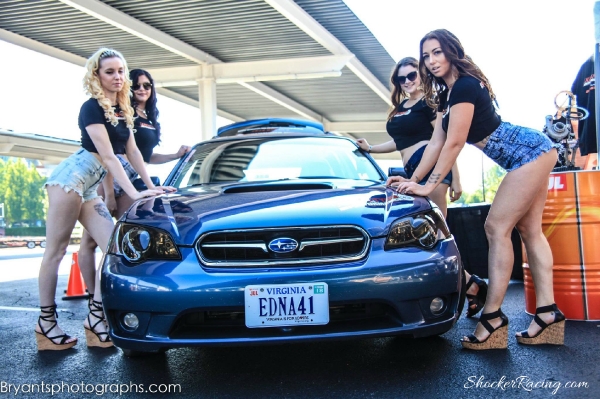 During the event photographer, Destin Bryant took amazing shots of all the action. These images you can find throughout the feature. Destin is a well-known photographer in the Fredericksburg, VA area. You can check out his website here: bryantsphotographs.com.
Our Shocker Racing girls also had the opportunity to be a part of talented photographer/videographer Jon Tuazon's YouTube video about the event. You can see that here:
We are still receiving more images from Boxerfest from various photographers like Rain Reyes. You can check out his work on his Instagram here,https://www.instagram.com/r_imagery. "It was like paparazzi everywhere. I was constantly posing and smiling for photographers." Bex told us.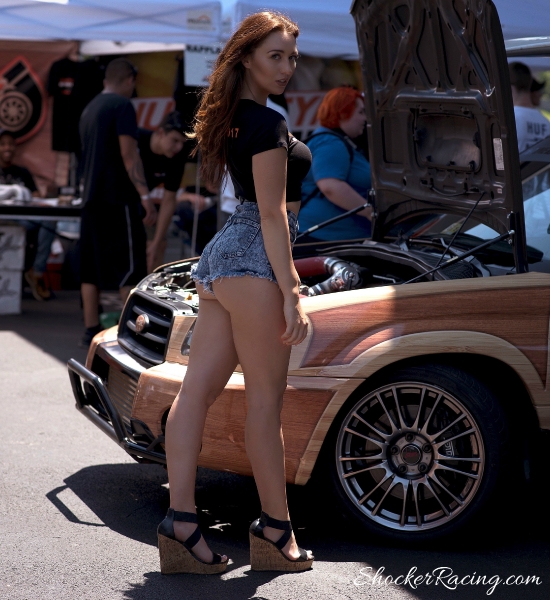 Here at Shocker Racing, we are looking forward to more car events this summer featuring our girls, as well as, welcoming new models to the SR family.  Be sure to follow along with all our social media pages so you don't miss a beat! We guarantee a HOT summer for you!
Check out Links to all those featured:
Shocker Racing Girls:
Boxerfest:
Website - www.boxerfest.com
IG - @boxerfest (https://www.instagram.com/boxerfest)
Facebook - https://www.facebook.com/boxerfest/
JUST-N-TYME (Featured Cars):
Website - http://www.justntymeperformance.com/
Facebook - https://www.facebook.com/justntymeperformance/
IG - @justntymeperformance (https://www.instagram.com/justntymeperformance)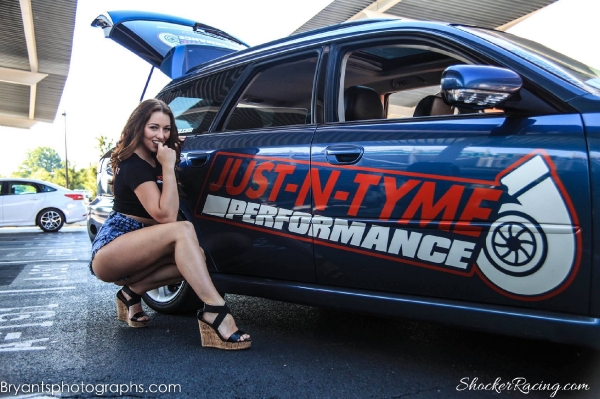 Photographers Featured: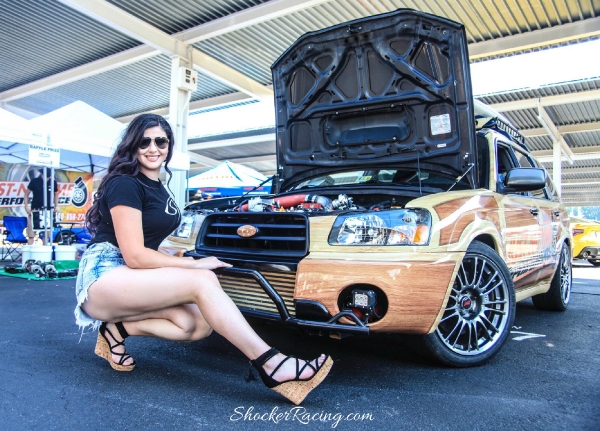 Follow ShockerRacing on our Social Media: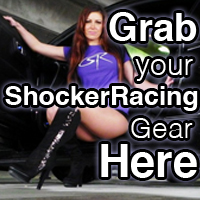 Instagram: @ShockerRacing
Twitter: @ShockerRacing1
Facebook: Facebook.com/ShockerRacing
YouTube: YouTube.com/ShockerRacing
Snapchat: @ShockerRacing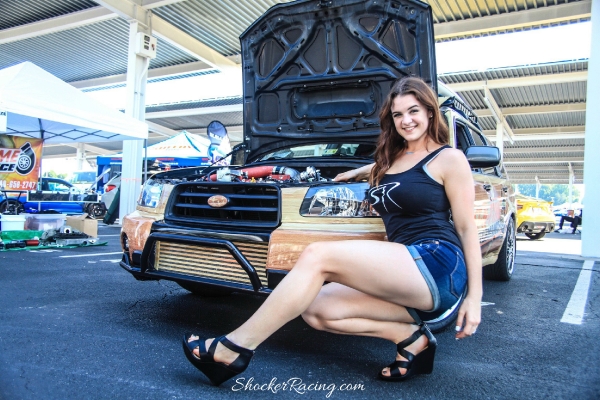 View the full photo gallery here
View the full photo gallery here
View the full photo gallery here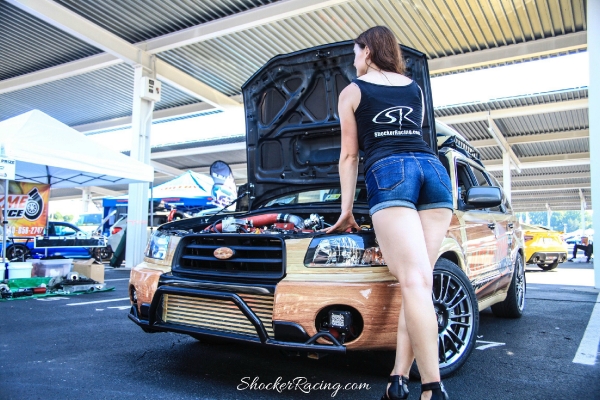 View the full photo gallery here
View the full photo gallery here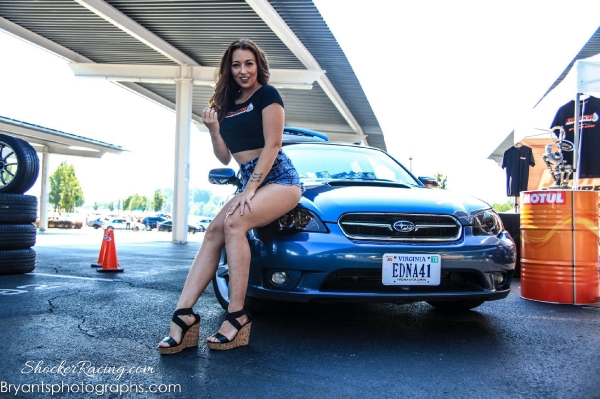 View the full photo gallery here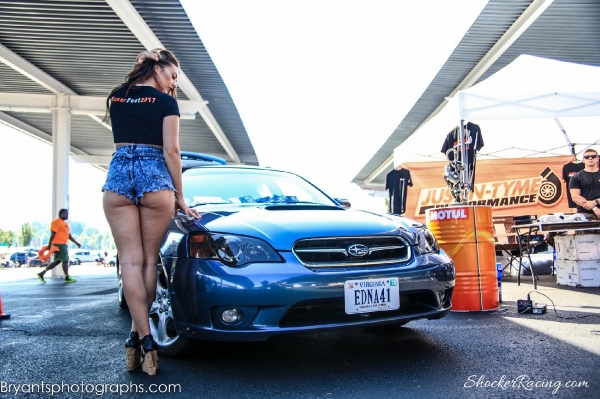 View the full photo gallery here
View the full photo gallery here
Don't miss Bex Russ' Feature from the Ford Nationals at Carlisle by clicking the photo below: