Join Bex at Speed Trend Society Meet!
Written by James Wednesday, 28 June 2017 14:32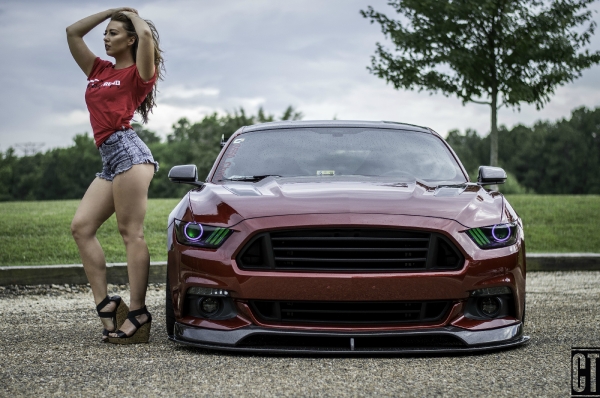 Mark your calendars fans! Come meet Bex in Richmond at the Speed Trend Society meet this July 15th. Bex will join owners of STS, Chris Tinsely and Derek Baran, at Mission BBQ RVA located at 5432 Glenside Dr. Richmond, VA 23228. It's just $5 to enter in the meet. The event will be in honor of cancer fighter Savannah Wood. All proceeds will be donated to the family to help this young lady out. Speed Trend Society will be giving out a 'Crowds Choice' award for this event and they will also be offering raffles and selling apparel.

So what is Speed Trend Society? Based out of Richmond, VA. Speed Trend Society is an automotive lifestyle brand and blog owned by Chris Tinsley & Derek Baran. Speed Trend Society was designed with car enthusiasts in mind. A club for people who truly enjoy their cars and love to share them to the world. A club for all types of car enthusiasts and give everyone fun new ways to experience their high performance and show vehicles. Speed Trend Society has a full series of events for 2017, which include gatherings, cruises, car shows and more! The club is dedicated to serving all car enthusiasts including Mustangs, Subarus, Corvettes, Dodges, Jeeps. Joining this society is more than a car club, it's a family.
Last weekend Bex and the owners of Speed Trend Society collaborated for the upcoming event and their website. Bex posed with their personal cars at a local park and then changed locations to a abandon industrial building. "We had planned this shoot months ago. Thanks to weather and demanding schedules it took us till now to finish this project. The locations and cars made it worth it, and we lucked out with the potential rain." Bex told us. Chris Tinsley shot most of the shoot and we love the pictures he sent us.
The owners cars are literal beasts. Chris Tinsley owns the 2015 Ford Mustang GT PP with….
-2.9L Whipple Supercharger
-Stainless Works Long Tube Headers 1-7/8Inch
-Stainless Works 3 Inch Retro Chambered Catback Exhaust
-V2 Air Lift Suspension
Exterior:
-Nitto NT 555 Extreme Performance Tires 275/30/20 (Front)
-Nitto NT555 G2 305/30/20 (Rear)
-Verde Wheels (Powder Coated Black,Ruby Red Center Caps)
-Monster Lug Nuts
-Carbon Fiber Hood Vents
-Black 5.0 Emblems
-Black GT Rear Emblem
-Carbon Fiber Roof Wrap
-Window Tint 30%
-Smoked Taillight Tint
-Ruby Red Bumper Plugs
-Carbon Fiber Mirror Triangle Covers
-Carbon Fiber Front Splitter
-Carbon Fiber Sideskirts
-Carbon Fiber Rear Bumper Trim
-RTR Rear Diffuser
-MMD V Series Grille
-MMD V Series Rear Spoiler
-Raxiom Halo LED Tail Lights
-APR Wing
-4inch Cervini Cowl Hood
-Drilled & Slotted Rotors
Interior:
-Black Shift Knob Pony Logo
-Recaro Seats
-LED Interior Lights , Conversion Kit
Engine Bay:
-Carbon Fiber Radiator Cover
-Carbon Fiber Coil Pack Cover
-Mishimoto Coolant Tank
-2.9L Whipple Supercharger
-72lb Injectors
-Billet 132mm Eliptical Throttle Body
-JMS FuelMAX Fuel Pump Booster V2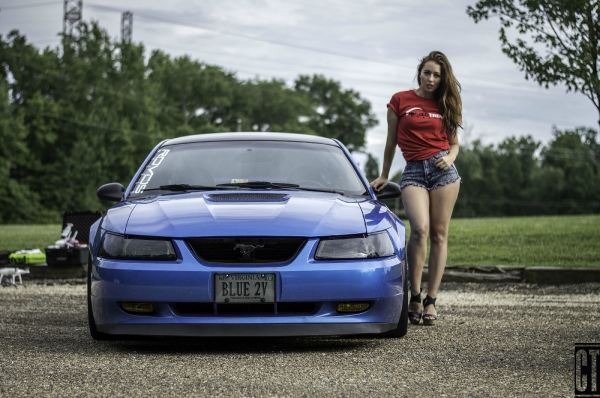 The second car is Derek Baran's  1999 Bright Atlantic Blue Mustang GT (1/500) with…
56k Miles
Airlift 3P Suspension
18inch Rovos Durbans
Toyo Proxys R888
3.73 Rear End Gears
BBK Cold Air Intake
SR Short Shifter
BBK OffRoad X-Pipe
Flowmaster 40s
For more information on the upcoming event or become a member check out Speed Trend Society on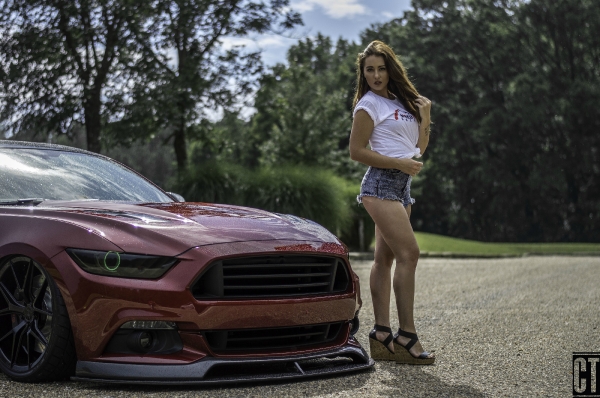 Be sure to follow everyone in the feature…
Chris Tinsley- Instagram: @s550_chris Youtube: https://www.youtube.com/crunkfilms
Derek Baran- Instagram: @DerekBaranProductions Facebook: https://www.facebook.com/DerekBaranProductions/
Snapchat: DB_GT YouTube: https://www.youtube.com/channel/UCMsfVU4DobbtQtmxYuX4cdA
Bex Russ- Istagram: @BJam1934 https://www.instagram.com/bjam1934/?hl=en Facebook: www.facebook.com/BexRussModel Website: http://bexrussmodel.wixsite.com/portfolioblog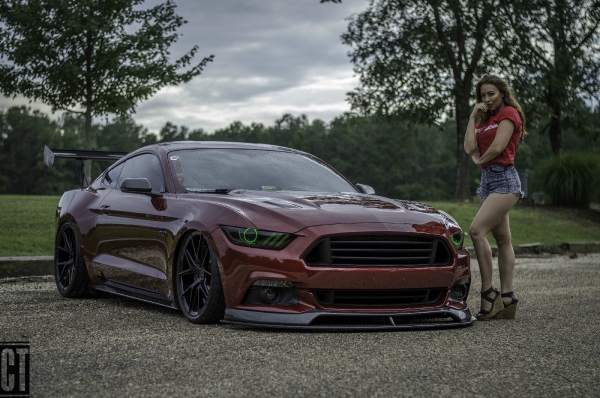 Follow ShockerRacing on our Social Media: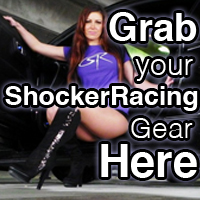 Instagram: @ShockerRacing
Twitter: @ShockerRacing1
Facebook: Facebook.com/ShockerRacing
YouTube: YouTube.com/ShockerRacing
Snapchat: @ShockerRacing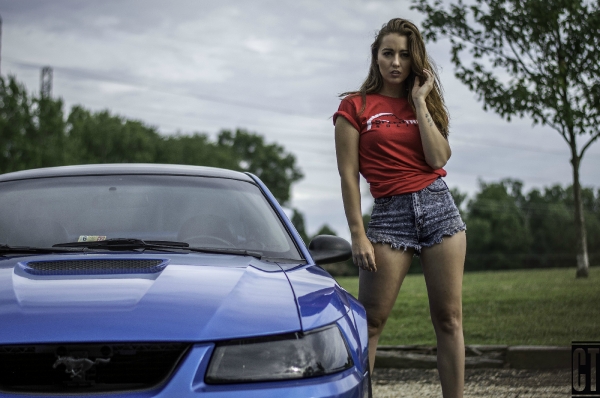 Don't Miss: Tricia Martinez with an Evo! Click the pic below: