Kylin Sloan - Import Vs Muscle
Written by James Friday, 30 June 2017 21:17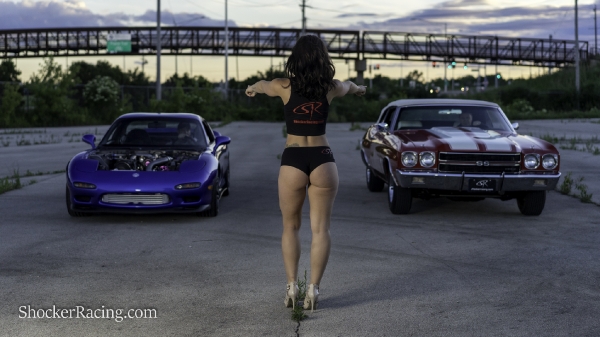 Two of the most iconic cars in the United States are the Chevelle and the Mazda RX-7.  Now I know that these two cars wouldn't normally be brought up in the same sentence, but the Chevelle has had the heart of muscle car lovers since the 60's and the RX-7 has been exciting the import crowd since the 70's.   For the past few weeks ShockerRacing had been planning a photoshoot with the beautiful Kylin Sloan when the original car owners backed out of the shoot.  We had two options; cancel with Kylin or find another car to shoot with... Of course, we wanted to find another option and it gave us a unique opportunity.  We have been trying to schedule a shoot with our friend Bill Allred and his custom built Blue 1994 Mazda RX-7 FD for a while now and it was finally available!  With the 4th of July quickly approaching and the release of our new American Flag design apparel, the idea for a Red, White, and Blue photoshoot came up.  I was able to get my hands on my old man's Red & White 1970 Chevelle SS 396 Convertible to complete our Red, White, and Blue theme and also add the Import Vs. Muscle theme as well!

Our friend and photographer, Jonathan Salmi had the perfect shoot location in mind at an abandonded building in Crystal Lake, IL where we hoped to catch the sun as it set over a bike bridge in the background.  Kylin, the 5'8" brunette, met up with Alyse Rae, Chicago Stylist on the Sunday afternoon to have her hair and makeup done for the shoot before making her way to the suburbs.  Kylin is big into the Chicago Import scene, and drives a 2013 Scion FRS.  She tells us her favorite automotive event of the year is Gridlife, "it is a combination of good music, good cars, and good food. What more could you ask for?"
If Kylin could pick one of the two cars from this shoot, she tells us she would choose Bill's award winning 1994 Mazda RX-7.  Almost two years ago, Bill was driving his black RX-7 home from his office when he decided to stop for a drink.  He made a right to park and saw a blue flame coming up through the hood vent.  He immediately used his halon fire extinguisher, but it only knocked the fire down a couple times but it wasn't quite enough to put it out.  "I managed to get all of my work equipment out of the car, but forgot my lighter.  The irony is that I couldn't even smoke a cigarette as the car burned," Bill tells ShockerRacing.
Since Bill's rebuild he chose to go with a custom one off Blue color choice that has 500 grams of Pearl in it.  He added a set of 18" Forgestar F14 Wheels wrapped in Michelin Pilot Sport Tires.  The motor is a Half Bridge Port motor, with an Adaptronic ECU and a Borg Warner S475 Turbo.  He added a full 4" exhaust and 6x2200cc fuel injectors.  Inside, he chose to go with LRB Speed and Bubble Tech Interior Panels along with a Race Technologies Dash2 display.  In the past year, Bill has been making the rounds in the Chicago show circuit and has been awarded a whole host of awards including; Chicago Auto Show People's Choice 2016, Best Mazda at Hot Import Nights 2016, and Best Mazda Parking Garage Party 2016.
The 1970 Chevelle SS 396 is a numbers matching complete frame off restored car.  My dad began the restoration about 20 years ago and spent a few years building it to match how it rolled off the showroom floor.  With how beautiful the build turned out, I have a hard time believing it looked this good from the factory in 1970!  The red with white stripes, white convertible top, and white interior is an absolutely stunning color combination that grabs attention everywhere it goes.  To top it off, my dad was able to track down the original paperwork from the Chevy dealer that originally sold the Chevelle.  He lucked out to be able to have all of the original documentation proving that this car was built as an SS 396.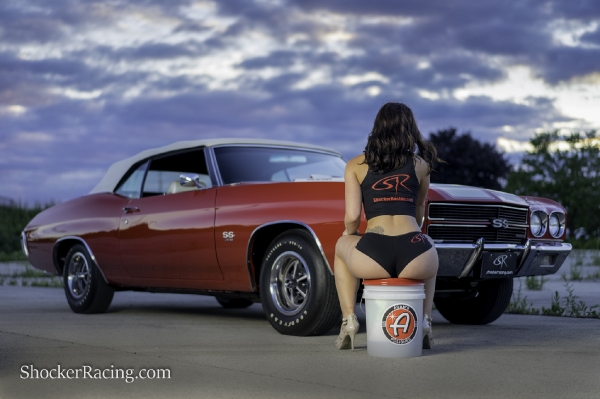 Kylin's ride out of Chicago was with Adam Staz in his White 2013 Toyota GT86.  Towards the end of the shoot while we were waiting for the sun to go completely down Jonathan was able to grab a few shots of Adam's lowered Toyota.  His Toyota is lowered on a set of Megan Racing V2 coils, Megan Racing rear and front lower control arms, and Megan Racing toe arms.  He added Winjet headlights and taillights, and Ikon GT RS Wing, Buddy Club V2 Single Exit Exhaust, and it sits on a set of Arc AR3 Wheels.
Kylin Sloan's interview continued:
SR: What do you do for a living?
Kylin: I am a store director.
SR: What was your first car?
Kylin: I had a 1990 Toyota Paseo.  Rocked the black coupe even in my younger years.
SR: What do you drive now?
Kylin: I have a 2013 Scion FRS that I just put a new exhaust on and added some pink accents.
SR: If ShockerRacing was going to pay for any one mod to your FRS, what would you choose?
Kylin: I would definitely get my car bagged... #Lowlife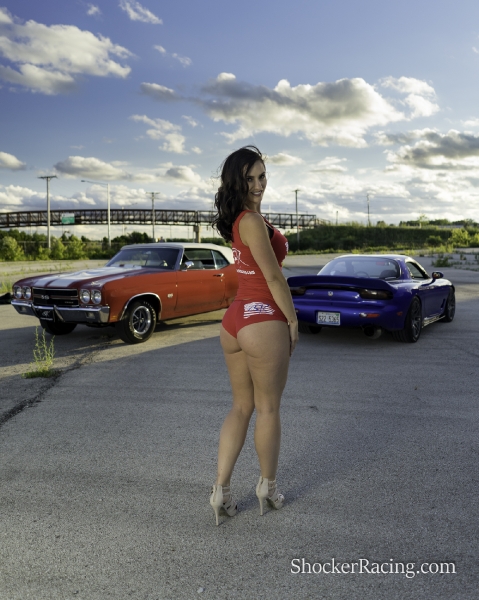 SR: What is your dream car?
Kylin: I would love an Audi R8.
SR: If you could travel and take your Audi R8 with you, where would you go?
Kylin: Spain, I am in love with their culture and have studied Spanish for many years. I am passionate about their values and would love to experience traveling there.
SR: How did you get involved in the car scene?
Kylin: My friends and family are big in the Euro Scene.  They introduced me to the scene.
SR: What got you interested in ShockerRacing?
Kylin: They had racing branded apparel for women, you don't see that too often!
SR: What modeling experience do you have?
Kylin: I have done a few shoots for friends starting out their own business as well as some product modeling.
SR: What would an ex say is your best asset?
Kylin: Probably my drive.
SR: What is your biggest pet peeve?
Kylin: Not having manors.  It's easy to say please and thank you, so just do it!
SR: Leave us with your favorite quote.
Kylin: "Nothing worth having comes easy"
Follow Kylin Sloan on her Instagram - @86Chick
Our photographer Jonathan Salmi nailed some amazing shots for ShockerRacing, if you are in the Chicagoland area be sure to contact him through his social media to book a shoot - 
IG: @JSalmiPhoto FB: Facebook.com/JonathanSalmiPhotography Website: www.JonathanSalmi.com
Hair and Makeup provided by Alyse Rae - @AlyseRae
Follow Bill and his Mazda RX-7 on Instagram - @Ballred414
Follow Adam and his Toyota GT86 - @official_adam_staz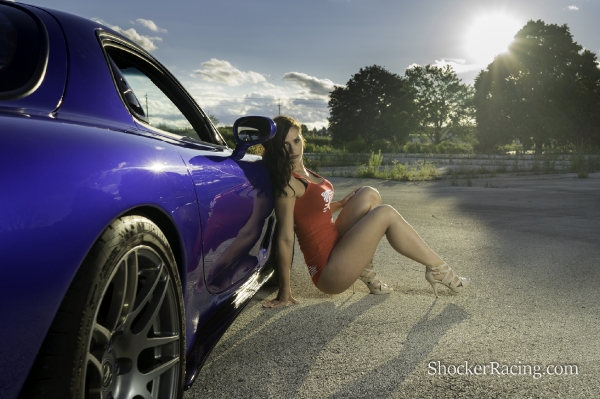 Follow ShockerRacing on our Social Media: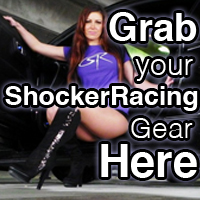 Instagram: @ShockerRacing
Twitter: @ShockerRacing1
Facebook: Facebook.com/ShockerRacing
YouTube: YouTube.com/ShockerRacing
Snapchat: @ShockerRacing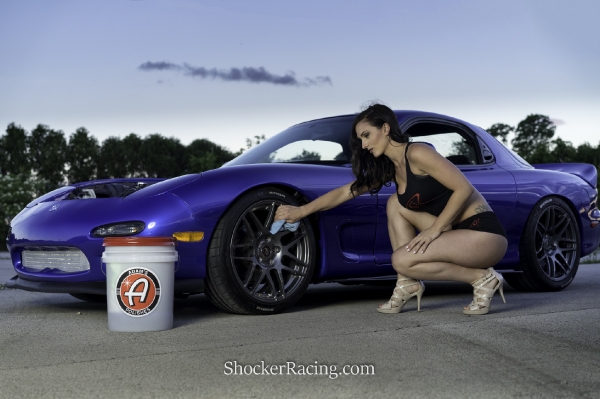 View the full photo gallery here
View the full photo gallery here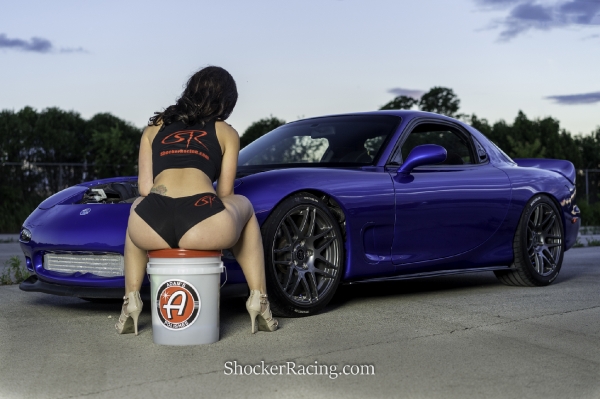 View the full photo gallery here
View the full photo gallery here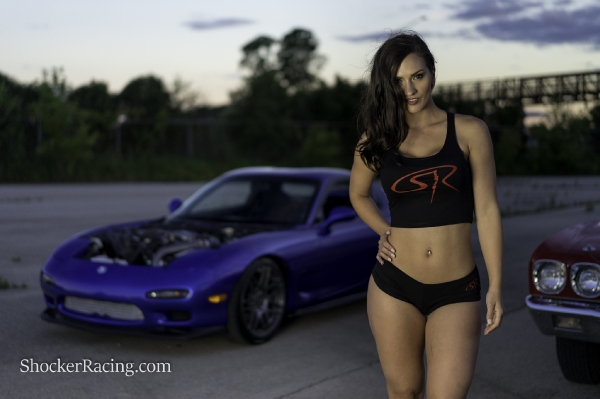 View the full photo gallery here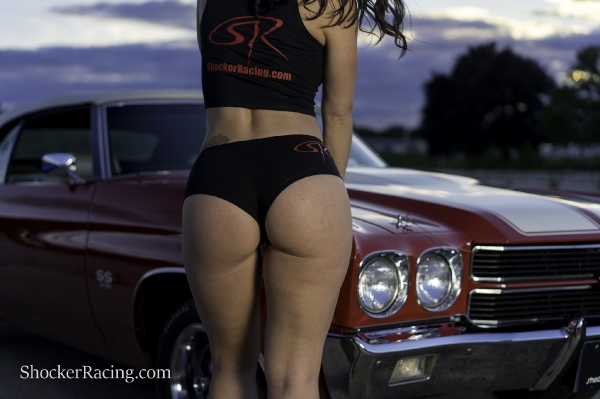 View the full photo gallery here
View the full photo gallery here
View the full photo gallery here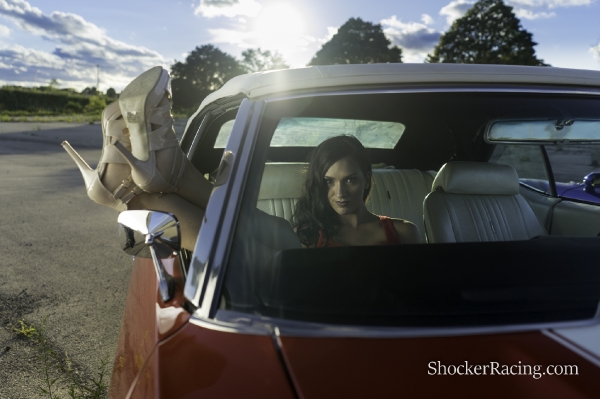 View the full photo gallery here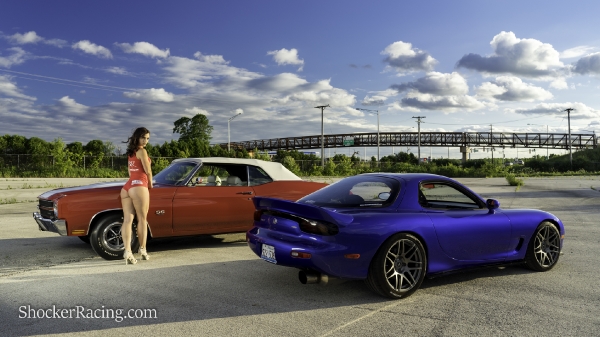 View the full photo gallery here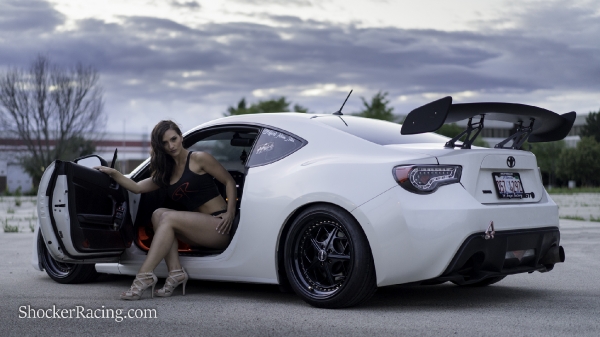 View the full photo gallery here
View the full photo gallery here
View the full photo gallery here
View the full photo gallery here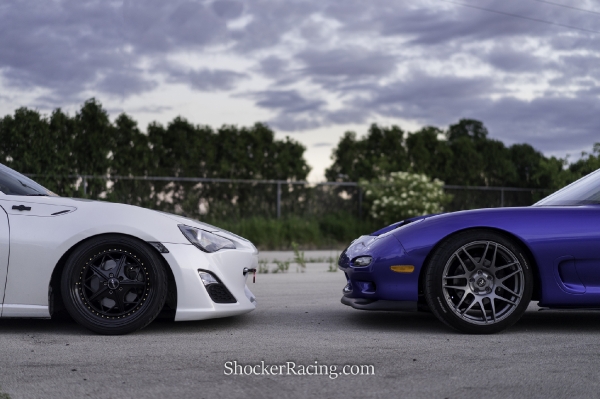 View the full photo gallery here
Don't Miss - Chelsea Hensley with a Mazda RX-7 by clicking below: