Jenny Walter joins the ShockerRacingGirls
Written by James Tuesday, 11 July 2017 09:21
Jenny Walter is a Milwaukee, WI native who loves cars and fitness!  Ms. Walter began modeling about 4 years ago after competing in a Bikini Body Building Contest.  Since her first shoot, Jenny has been in love with modeling.  She tells us she has worked with over 20 different photographers and some of them she has shot with more than 20 times!  "I really try to make every shoot I do original and put my heart into making things perfect!" Jenny tells ShockerRacing.  She joined the car scene through some friends, they took her to some car shows and began meeting people in the scene.  After that she joined some car groups and started to learn as much as she can about cars.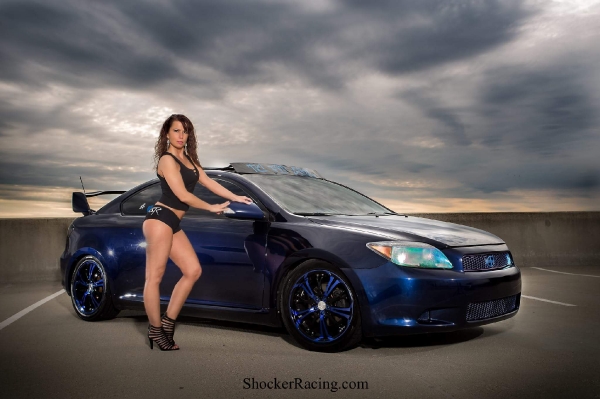 "I first saw ShockerRacing on Instagram through some friends and I loved the look.  I loved the idea of doing two things I love together... modeling, and playing with cars!" said Jenny.  Jenny owns a 2007 Scion tC with some basic mods.  So far she has added a set of Eibach lowering springs, tinted the windows, an STI Rear Wing, and a set of Drift Wheels.  Along with that she has had some interior and exterior parts custom painted with Colorshift paint.  We asked Ms. Walter what mod she would choose if SR was buying her any mod for her car, "I would say either have my car custom painted or dipped, or possibly would have an air bag suspension added."
For these shoots Jenny worked with photographer and friend Brian Kessler around the Milwaukee area and also Chad Larson for her second sunset shoot.  Jenny worked with her own Scion along with a 2011 Mustang GT and a 2015 Hyundai Genesis in one shoot, and in the other shoot she worked with a 1997 JDM Integra Type R and a 2004 Honda S2000.  "I really loved doing both of these shoots, they were so much fun and we even took the time to take some goofy shots with the owners of the cars! said Jenny.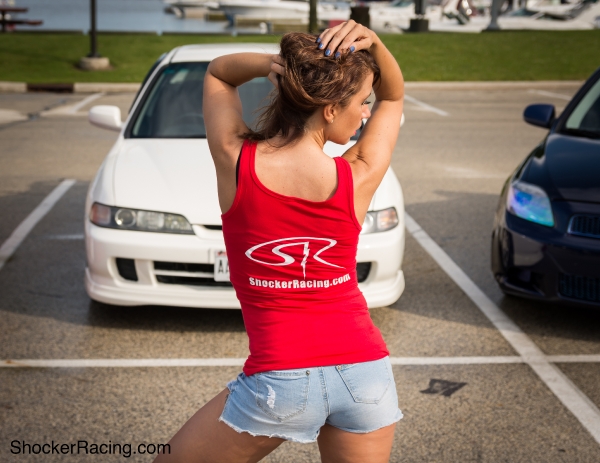 The 5'4" tall model is also a personal trainer and has been training in Milwaukee, WI for the past 10 years.  Jenny also has a son who was born the day before her birthday on October 17th... she tells us it was the best present ever!  Besides fitness and modeling with cars, Jenny loves sports, playing pool, movies, outdoors and summer nights!
Keep reading for the rest of Jenny's interview:
SR: You mentioned that you have been modeling for about 4 years now, have you been in any publications?
Jenny: I have been published multiple times online and in about 10 magazines such as Ondine, Surreal Beauty Magazine, Emerald Girls, and Maleficent Beauty Magazine.  I try different events with fitness and modeling to keep myself always active.
SR: I am sure our readers would like to know, are you single?
Jenny: I sure am! ;)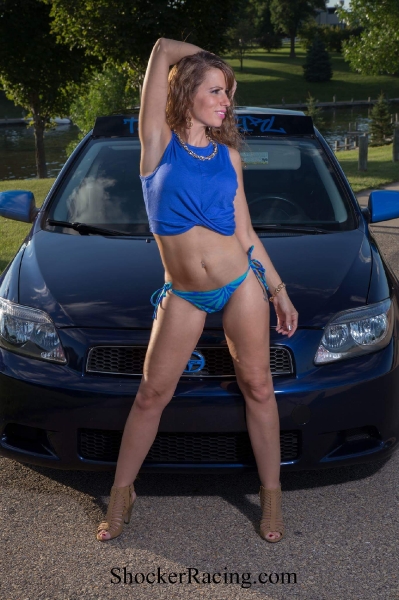 SR: What would an Ex say is your best asset?
Jenny: Probably that I am very determined and a motivated woman.
SR: What is your biggest pet peeve?
Jenny: I would have to say when people don't take advantage of opportunities they have or simple things in life like their health.  Having an illness, MS, has set me back many times including putting me in a wheelchair years ago.  I try to appreciate everything I have.
SR: What is your favorite food?
Jenny: I love Mexican food.
SR: What is your favorite Pizza topping?
Jenny: I would have to say Pepperoni.
SR: Which of the Fast and Furious Movies is your fave?
Jenny: My favorites are the first one and Fast 5.
SR: Are you a Paul Walker or a Vin Diesel kind of girl?
Jenny: That's tough, I like things about both of them but if I had to choose I'd choose Paul Walker.  He's more my style and loved Imports.
SR: Leave us with your favorite quote.
Jenny: "Live like there is no tomorrow, love like you have never been hurt, dance like no one is watching, and sing like no one is listening."
Social Media Links:
Jenny Walter
Chad Larson Photographer
Brian Kessler Photographer
Payton Ploetz - Mustang Owner
Shayne Winkel - 2004 Honda S2000 Owner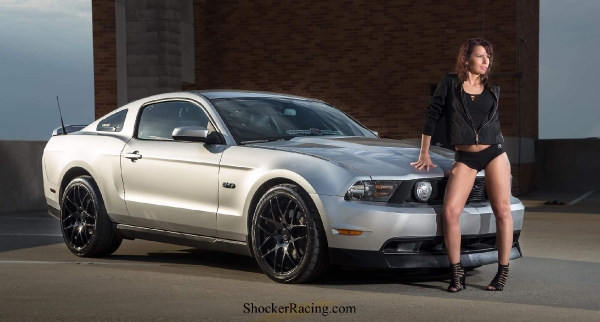 Follow ShockerRacing on our Social Media: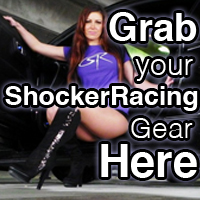 Instagram: @ShockerRacing
Twitter: @ShockerRacing1
Facebook: Facebook.com/ShockerRacing
YouTube: YouTube.com/ShockerRacing
Snapchat: @ShockerRacing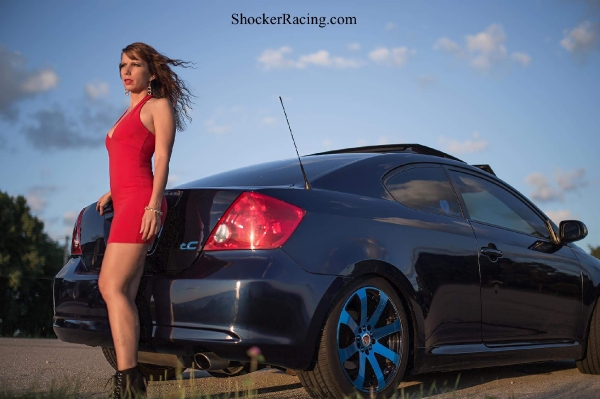 View the full photo gallery here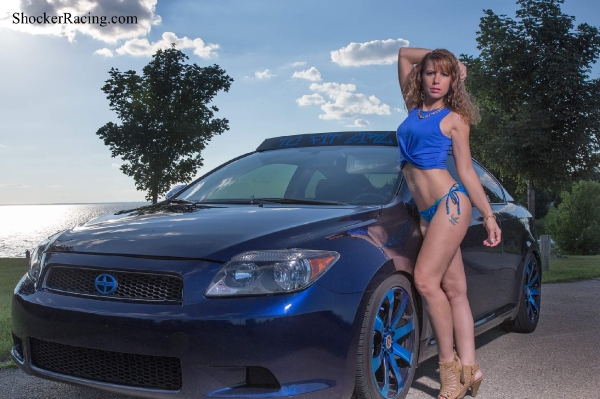 View the full photo gallery here
Check out our recent feature with Kylin Sloan by clicking the photo below: