Mila Banner - @PorscheChicks
Written by Bex Russ Wednesday, 26 July 2017 08:37
From Nashville, TN, twenty six year old Mila Banner joins the Shocker Racing family with a killer shoot for our Shocker Racing fans. Mila met photographer Chris Auditore, of Chris Auditore Photography, in Tullahoma, TN.  The shoot location had a lakeside view for their collaboration. The two shot with a Porsche Boxster, many people don't know that we also run an Instagram page called @PorscheChicks! The Boxster is owned by Larry Abel and Mila shot in some of our favorite Shocker Racing gear for this feature. Chris and this gorgeous blonde nailed this shoot!

As a full time model, you can find Mila in numerous car calendars, promoting various brands, and working with many photographers. We asked Mila what got her into Shocker Racing she told us "Ever since I can remember I have been involved and interested in cars. I came across the website a while back and loved all of the different cars they always had featured and became hooked." We know a lot of our fans feel the same way. Mila told us her dream car is a Subaru WRX STI and that she would love to travel to Dubai with it.
We are excited to have Mila as a part of our team. You can find Mila at her local cruise-in every Friday night. Read the rest of Mila's interview here:
SR: What do you drive?
Mila: I currently drive a 2015 Toyota Camry due to economical reasons and how much I travel.
SR: What would an ex say is your best asset?
Mila: If saying my ASSets is too cliche, I'd say probably my smile.
SR: What is your biggest pet peeve?
Mila: Liars!
SR: What's your favorite food?
Mila: Mexican food or sushi!
SR: What's your favorite Pizza topping?
Mila: Pepperoni and mushrooms.
SR: Which of the Fast and Furious movies is your Fave?
Mila: Fast Five is the best.
SR: Are you a Paul Walker or a Vin Diesel kind of girl?
Mila: Paul Walker
SR: Give us two fun facts about you that people don't already know.
Mila: I can do the legit belly roll, and I will not eat meat on the bone!
SR: Leave us with your favorite quote.
Mila: "I panicked, but then I handled it."
Be sure to follow Mila here on her social media
-IG: @mila_banner
-FB: Mila Banner
-Twitter: @mila_banner
Follow the Chris Auditore Photography on social media
-IG: @CJAuditore
-FB: Chris Auditore Photography
Follow Larry Abel and his Boxster on social media
-IG: @510la
Follow ShockerRacing on our Social Media: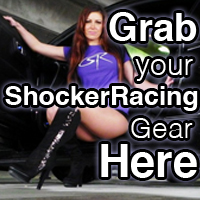 Instagram: @ShockerRacing
Twitter: @ShockerRacing1
Facebook: Facebook.com/ShockerRacing
YouTube: YouTube.com/ShockerRacing
Snapchat: @ShockerRacing
View the full photo gallery here
View the full photo gallery here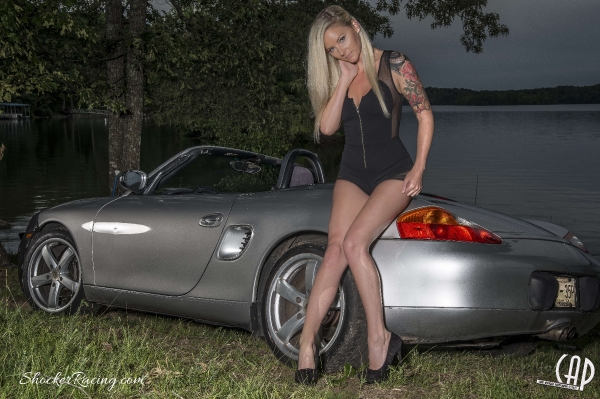 View the full photo gallery here
View the full photo gallery here
View the full photo gallery here
Don't Miss - Bianca Owens Photo & Video Shoot with JD Joyride TV: