Samantha Lewis Loves Chicken Nuggets
Written by Bex Russ Thursday, 24 August 2017 14:26
Let's welcome new Shocker Racing Model Samantha Lewis to the team. Born and raised in Austin, Texas this beauty is excited to join our family in her shoot with her Release Series 1.0 Scion FR-S. Her Yellow Scion features custom badges, custom engine bay and interior pieces, louvers, wheels, custom made sub and exterior lighting, and she has a Seibon carbon fiber hood on the way! Sam linked up with well known photographer David Barnhouse for a great shoot to share our fans. Sam and David met up for this epic shoot in San Antonio, Texas. Keep reading to learn about our new girl…

Sam knows a thing or two about cars. Growing up in a body shop her father owned, she had the chance to work with him and learn the trade. "The older I got, the more I loved getting my hands on different cars. Just something I was born in to and loved every step of the way." Sam tells us. Her first car was an 09 VW Jetta and she dreams of owning a Lotus Evora 400 someday. If ShockerRacing was going to pay for any mod to Samantha's Scion no matter what the cost, she would choose a new header. "I want a deeper, throatier sound for the car. If we're talking expensive, though. I'd love to boost!" Sam tells us.
Sam became interested in Shocker Racing from the photographer. "He mentioned that I would be fitting for what the community was all about, and I saw an amazing opportunity to be part of a group as enthusiastic about cars as I am." Sam tells us. We asked her if she had a favorite SR model and she told us "Bianca Owens for sure. Such a talented model and seems like such a good soul to have around! Definitely my hero as soon as I saw some of her pictures. She's incredibly fit, works hard, and just has so much talent!" We completely agree with you Sam!
We know some of you fans are interested to know if this catch is taken. Sam let us know her full time job as a phlebotomist/lab tech in the hospital and school takes up a lot of her life. "I'm starting med school within the next two years so it's hard to find a person willing to compromise with time and availability." Sam tells us. We can definitely respect that. Even with a busy schedule you can find Sam at her local Cars and Coffee. "Just because it's local and a good place for me to see and catch up with a lot of friends who I don't get to bump in to often." she tells us.
This was Sam's first shoot. So when we asked her what her favorite part of the shoot was she told us, "Getting to laugh the entire time. I was literally eating chicken nuggets between each picture and David and I were joking around the entire time. It was so easy and so fun, made all my nerves disappear!" She also told us how silly the photographer was "David tricked me into thinking I locked my keys in my car when I literally had the window down on the other side. I was just blown away by the fact I was so confused for about 20 seconds when I knew my keys literally can't be locked in the car. I have a 3.97 GPA and that's still the most blonde moment I've ever had."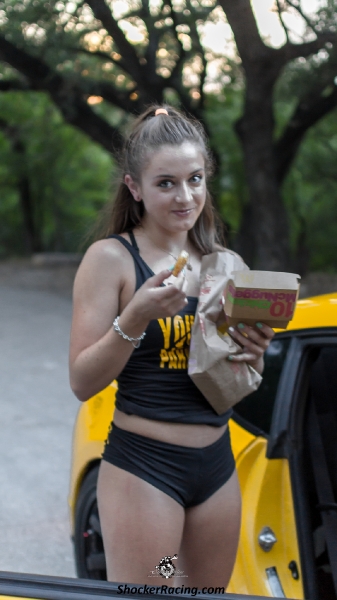 If you loved getting to know Sam as much as us check out the rest of the interview here….
SR: If you could travel and have your dream car anywhere in the world, where would you go?
Samantha: I would travel to Australia. I've always wanted to go, and something about seeing the other side of the world just seems exciting to me!
SR: What would an ex say is your best asset?
Samantha: Personality, or my eyes. I lift a lot of weights so I'm pretty muscular, but I don't think it counts as a best asset.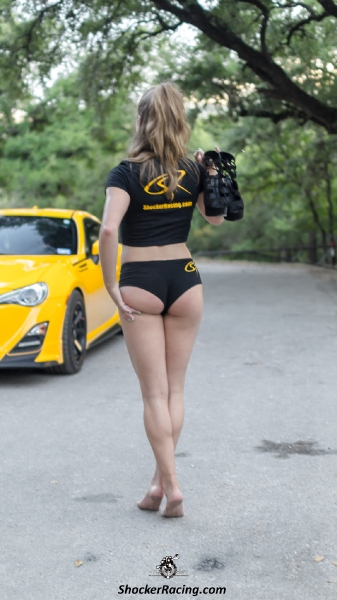 SR: What is your biggest pet peeve?
Samantha: My biggest pet peeve is definitely knuckle cracking. I don't know why it makes me cringe, but it does!
SR: What nicknames do you have?
Samantha: Sam, Sami, Little One, or just "oh you're the girl with the yellow FR-S!"
SR: What's your favorite food?
Samantha: I'm a die hard lasagna fan. If you can make a mean lasagna, my life is made.
SR: What's your favorite Pizza topping?
Samantha: Pepperoni and jalapeño.
SR: Which of the Fast and Furious movies is your Fave?
Samantha: Definitely the first. You've gotta love where it all started to have your heart in the rest of the series.
SR: Are you a Paul Walker or a Vin Diesel kind of girl?
Samantha: Vin Diesel girl 120%. I say this because I kind of act the same and have the same sense of humor. Just very nonchalant with even the most sarcastic statements.
SR: Give us two fun facts about you that people don't already know
Samantha: I'm a former Division 1 gymnast, and I can't whistle and it's absolutely embarrassing when I try. A good laugh, though!
SR: Leave us with your favorite quote.
Samantha: "Work hard now, so you don't have to work hard later."
If you read this from the begging to end go ahead and give the crew from this feature a follow.
Model/Car Owner Samantha Lewis:
Photographer David Barnhouse:
Follow ShockerRacing on our Social Media: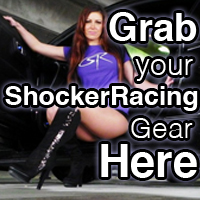 Instagram: @ShockerRacing
Twitter: @ShockerRacing1
Facebook: Facebook.com/ShockerRacing
YouTube: YouTube.com/ShockerRacing
Snapchat: @ShockerRacing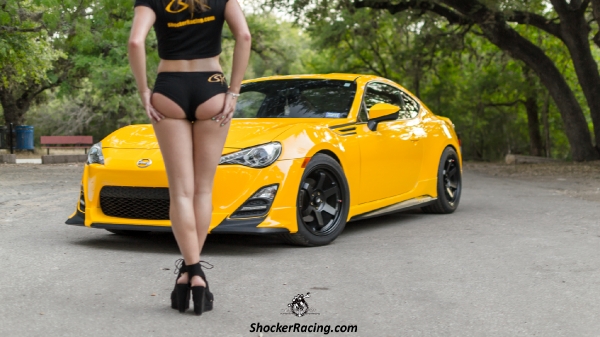 View the full photo gallery here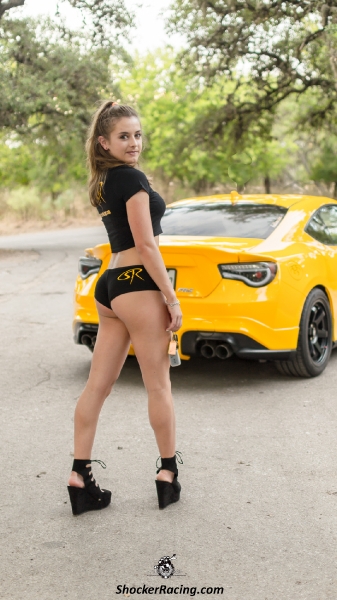 View the full photo gallery here
View the full photo gallery here
View the full photo gallery here
View the full photo gallery here
View the full photo gallery here
DON'T MISS - McKenzie Moore at Corvette Invasion 2017: