Graffiti Alley with Patricia Echeverria
Written by Bex Russ Tuesday, 26 September 2017 18:27
Let's welcome our newest Shocker Racing Model, Patricia Echeverria, to the family! Born and raised in Rockville, MD Patricia met up with well-known Baltimore Car Photographer, Chuck Mahla. Patricia was interested in becoming a Shocker Racing Model and reached out to Chuck to collaborate. "I wanted to be a part of a group of girls that enjoy representing a brand, as well as, have a love for cars." We are glad Patricia is so enthusiastic about being apart of the team.
Patricia currently drives a nicely modded 2015 Scion TC. Some of the modifications include; TRD lowering springs, Injen Cold air Intake, front bumper lip, side skirts, Sick Speed lug nuts, tinted windows, pink LED lights, under glow, and painted parts in engine bay. If ShockerRacing offered to buy her any one mod for her Scion, Patricia stated, "I would love a widebody kit for my Scion." Patricia told us her first car was a 2003 Chrysler Sebring but she dreams of owning a Burgundy 2017 Ford Mustang some day.
Patricia got involved with the car scene from her best friend and is now friends with many car owners in the area. When planning for her shoot she reached out to friend Tyler Jaeger with his 2006 Silver Mustang. His Stang features modifications like custom splitters, Bullitt Grille, Raxiom headlights, California special front bumper, 4in Cervinis cowl hood, 18" Bullitt Wheels, Raxiom gen 5 tail lights, GT500 rear bumper, many carbon fiber accessories, Pypes Muffler Deletes, hurst short throw shifter, custom headliner, Eilbach lower springs, Bilstein Shocks and Struts, BMR Pan Hard Bar, Ford Racing intake, and a Roush cold air intake.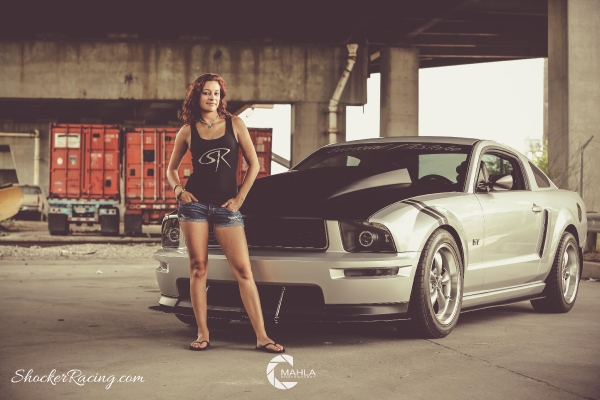 Patrica told us she also fell in love with the car scene from watching our ever favorite movies here at Shocker Racing, Fast and Furious. She mentioned she loved the Tokyo Drift Fast and Furious movie and is a big fan of Paul Walker. Learn more about Patricia and read the rest of her interview here…
SR: What would an Ex say is your best asset?
Patricia: My eyes!
SR: What is your biggest pet peeve?
Patricia: I'm not a fan of liars.
SR: What nicknames do you have?
Patricia: Most call me Shorty.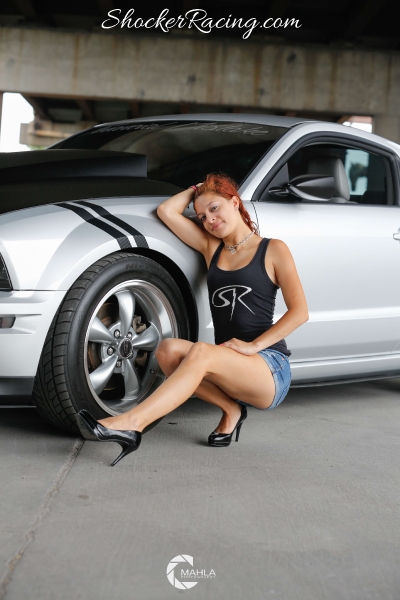 SR: What's your favorite food?
Patricia: Ohhh I love pasta!
SR: What's your favorite Pizza topping?
Patricia: Hmmmm... Green Bell Peppers.
SR: If you could travel and have your dream car anywhere in the world, where would you go?
Patricia: I would love to travel to Italy.
SR: Give us two fun facts about you that people don't already know.
Patricia: I love Lularoe leggings and I'm a Shopaholic.

SR: Leave us with your favorite quote.
Patricia: "Though she be but little, she is fierce" - William Shakespeare
You can find Patricia at her favorite automotive events of the year Panda Junction and the OC Car & Truck Show. For now, go ahead and give her and the team a follow…
Model:
Patrica Echeverria

Photographer:
Chuck Mahla
Car Owner:
Tyler Jaeger
Follow ShockerRacing on our Social Media: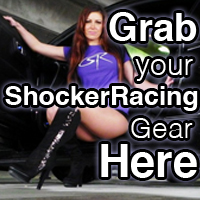 Instagram: @ShockerRacing
Twitter: @ShockerRacing1
Facebook: Facebook.com/ShockerRacing
YouTube: YouTube.com/ShockerRacing
Snapchat: @ShockerRacing
View the full photo gallery here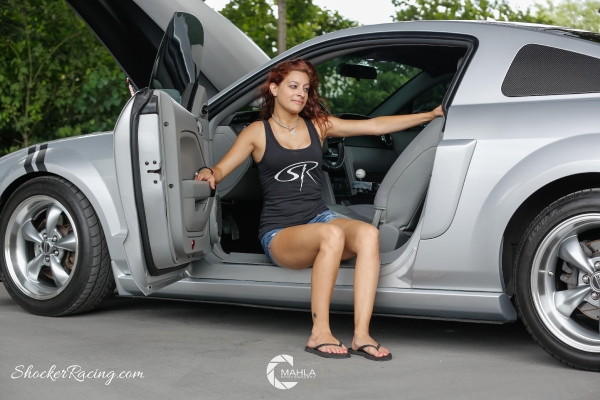 View the full photo gallery here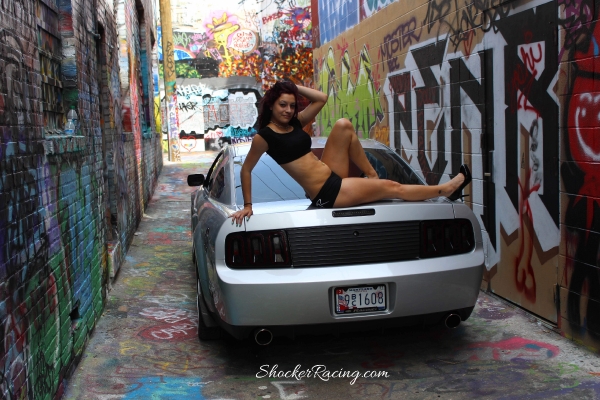 View the full photo gallery here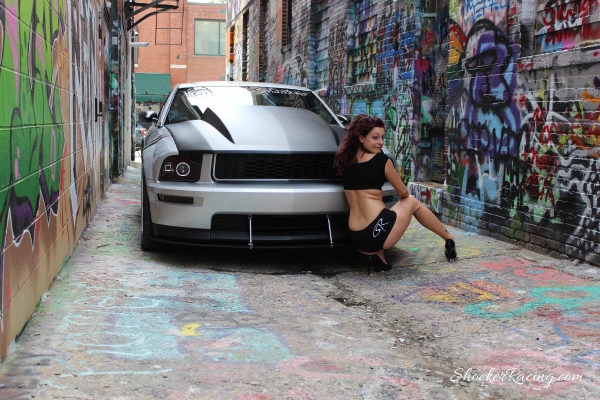 View the full photo gallery here
View the full photo gallery here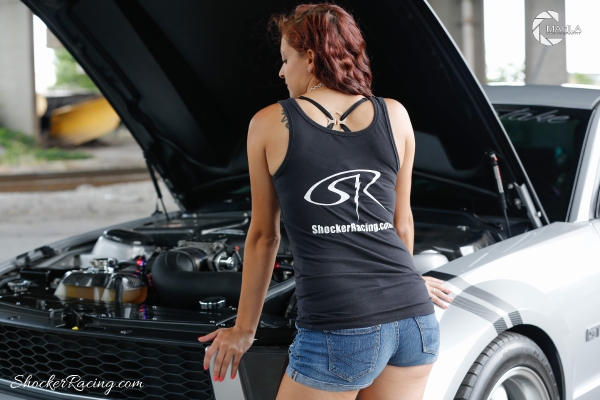 View the full photo gallery here
View the full photo gallery here
View the full photo gallery here
DON'T MISS - Mustang Week 2017 Coverage - Click Below: