Leydis AKA Mazda Doll
Written by Bex Russ Tuesday, 26 September 2017 20:00
Shocker Racing is happy to announce our new model Leydis, otherwise known as Mazda Doll. The well known model got started about 6 years ago, and has been published in magazines and online sites such as TheSpeedGirls.com, IIDMRACINGMAGAZINE, and PasmagGirls. Mazda tells us she has wanted to be a model since she was young. "It's something that's in my blood and in my heart. I got my first modeling opportunity 6 years ago and been modeling ever since." We are excited to bring her on our team!

We asked what got Leydis interested in ShockerRacing and she responded with the most heart warming message to future and current models. "What got me interested in ShockerRacing is honestly the support from other ShockerRacingGirls. I feel like often times in the automotive scene, and especially if you're a chick that's into cars, guys sometimes take you as a joke. I found that ShockerRacing is not like that. Everyone is super supportive, especially of my modeling and goals!" We are glad that Ms. Spence can see that SR is about building up and supporting women in the car scene!  Leydis tells us her favorite previous ShockerRacingGirl, is Sarah Senecal, "because she is such a doll in pictures and in real life! Such a sweet girl!"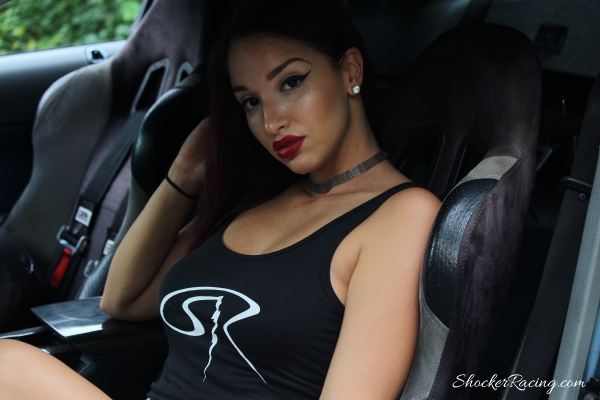 Mazda Doll met up with talented photographer, Ryan Spence along with Dwayne Larkin and his 2013 Mustang.  For her ShockerRacing introduction, they took some stunning pictures on a secluded back road in Fayetteville, NC.  Fayetteville happens to be where Leydis currently resides.  She told us her favorite part about the shoot was getting to sit in the 2005 Blue 5.0 Stang aka @papasmurf_mustang!  Even at a quick glance, you can see the Papa Smurf Mustang has been nicely modded.  The nostrils on the hood look angry, like a dragon... and that stance... it just looks like it's ready to gap some Camaro's even when it's sitting still!

We asked Mazda Doll what type of car she owns... Can you take a wild guess? She told us, "My daily is a 2011 Mazda 3. Some of the mods include aftermarket wheels, exhaust, cork sport intake, and I have recently started interior mods with an NRG Galaxy Steering Wheel being the first! I also recently purchased a car I have wanted to own for about 6-7 years now, a Mazda Miata. I picked it up in South Carolina. This gem is a 1994 1.8 Miata and it's currently under construction. Her name is Mia and she literally makes my heart melt every time I get behind the wheel."  Mazda Doll told us her first car was a 2010 Mazda 3.  Her dream car is an R34, but she says if Shocker Racing was going to pay for any mod to your car no matter what the cost she would go with a supercharger for Mia.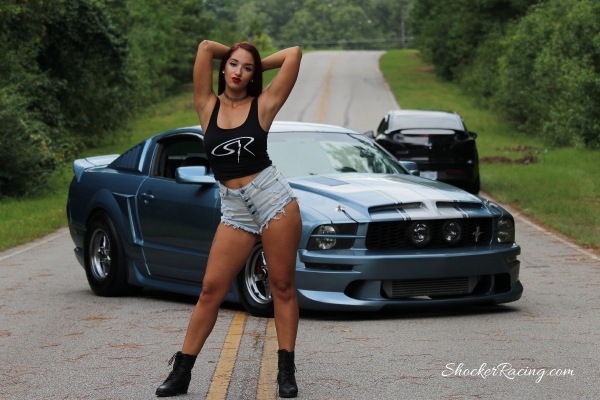 Leydis, started getting into the car scene after high school, but didn't fully jump in until she moved back to North Carolina in 2012.  "I started working on the Mazda 3 and realized how fun it is to mod my own car and to share that passion with other local car enthusiasts and I was hooked."  Ms. Spence is not originally from North Carolina, she told us this interesting story about her journey: "I was born in Cuba and lived there until I was about 4 years old when my mom, sister, and I won a raffle for visas to move to the United States. We lived in Miami, FL until I was 15. Later in life, my family moved to NC and so that's where I have been since. I did however live in TN for 2 years after I graduated high school." As much as she has traveled we were curious to know where she would travel if she could travel and have her dream car anywhere in the world... her response, "I would drive to Cali because I've always wanted to visit."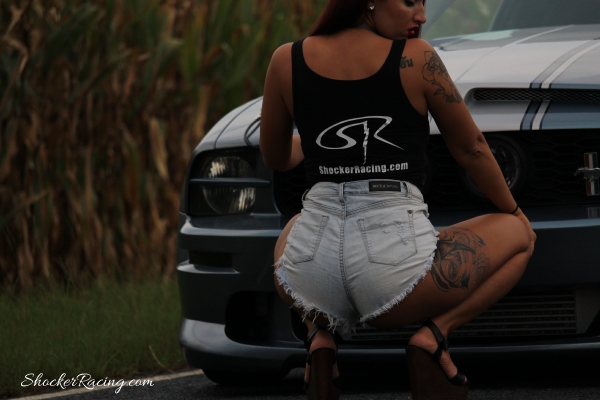 Getting to know Mazda was fantastic. Read more of her interview here:
SR: Which of the Fast and Furious movies is your Fave?
Leydis: My favorite F&F is the first one. It's the OG!!
SR: Are you a Paul Walker or a Vin Diesel kind of girl?
Leydis: Vin Diesel kind of girl... oh my Lanta that scene with Letty in the garage in the first movie is my reason lol!
SR: What is your Current Occupation?
Leydis: Little known fact, modeling is not my full time job. I am the head domestic paralegal at a busy family law firm in downtown Fayetteville. I've been a paralegal for 6 years now.
SR: What is your biggest pet peeve?
Leydis: Loud chewers and lazy people.. lol!
SR: What's your favorite food?
Leydis: My favorite food is pizza!"
SR: What's your favorite Pizza topping?
Leydis: Extra cheese please on my pizza. No other toppings.
SR: What are two fun facts about you that people don't already know?
Leydis: Spanish is my first language. I didn't learn English until I started elementary school in Florida. Also, I didn't learn to swim until I was well into my teen years. Open water freaks me out okay! I'm more of a lay out by the beach or pool kinda gal!
SR: Include your favorite quote.
Leydis: "If they don't know you personally, don't take it personally"
You can find @Mazda_Doll at her favorite automotive event of the year, Formula Drift, as well as Road Atlanta. For now follow her and the team here.
Model - Leydis Spence:
Photographer - Ryan Spence:
Car Owner - Dwayne Larkin:
Follow ShockerRacing on our Social Media: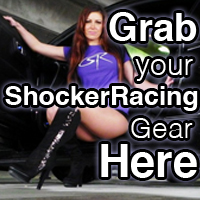 Instagram: @ShockerRacing
Twitter: @ShockerRacing1
Facebook: Facebook.com/ShockerRacing
YouTube: YouTube.com/ShockerRacing
Snapchat: @ShockerRacing
View the full photo gallery here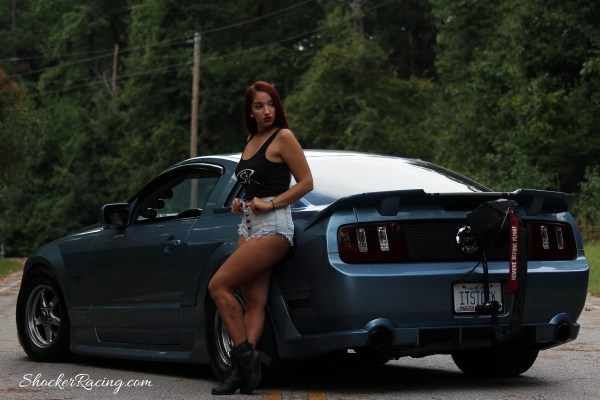 View the full photo gallery here
View the full photo gallery here
DON'T MISS - Patricia Echeverria in Graffiti Alley - Click Below: