Texas Viper Invasion
Written by James Friday, 03 November 2017 10:42
One of our most respected photographers in the business recently threw down with an epic collaboration shoot. Photographer, Dennis Scales found an amazing location to shoot with some amazing models. Skylar Baggett and McKenzie Moore returned to ShockerRacing and brought along newbies Jade Green, and Christin Jay. The 17,000 sq/ft Mansion in Lago Vista, TX was picked because it offered a huge driveway with an amazing backdrop. Keep reading to learn more about these amazing cars involved and check out the images from this shoot.

The Grey Viper is owned by Ray Sissons and the model you see posing with it is McKenzie Moore.  Previously, Mckenzie was featured with a host of Corvettes from the Texas Corvette Invasion but she is back with Vipers this time!  Also, big congrats to McKenzie on making it into the 2018 ShockerRacingGirls Calendar(order here) with one of these Viper shots!  Look for McKenzie as Miss April!  The 2014 SRT Viper is a GTS model with TA options, exterior and interior Carbon Fiber package, Laguna Leather, ARH Headers & high flow cats, Corsa exhaust, and Arrow ECS.
The Red Viper with white stripes is owned by Talon Petty. The 1999 Dodge Viper GTS emits an amazing tone through the Corsa exhaust with high flow cats. Gear shifts are handled with a Hurst short shifter, while the K&N high flow filters allow it to inhale plenty of air. The wheels are ACR Sidewinders with a staggered fitment of 18's up front and 19's in the rear. Check out model Jade Green showing of her ShockerRacing booty shorts and tank top in this shot: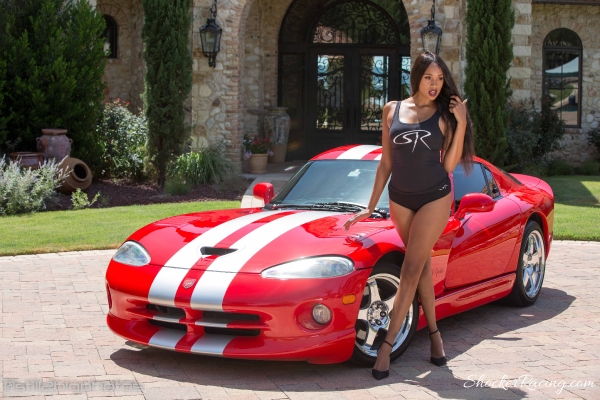 You may recognize the Black and Yellow Viper from our previous feature with Skylar.  This beautiful Viper is brought to you by owner, Jason White. Jason's car is a Viper GTS that features M&M long tube headers, cat delete, and a 3" Bola Exhaust. It has also been slammed on BC Racing adjustable coilovers. He added an Autoform GTR wing and front splitter and the full car has been vinyl wrapped.  Check out model Christin Jay sporting a custom set of black and yellow ShockerRacing shorts and tank top apparel in this shot to match the custom wrap.
The fourth and final Viper is a Y'Orange 2015 TA2.0. It's #001 of a 32 unit production run. The power has been ramped up with an Arrow Racing Heads and Cam package, American Racing headers, Corsa exhaust, Tractive/Viper Exchange computer controlled dampening coil over, and Viper Exchange/Stoptech Big brake kit. Check out model Skylar Baggett showing off the curves of this orange beauty: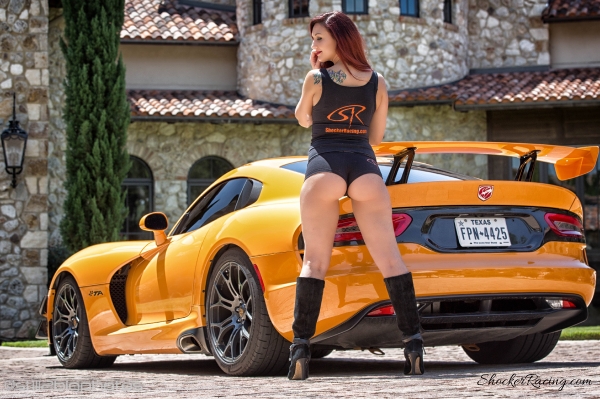 It was awesome that Dennis and the models coordinated the colors by customer ordering ShockerRacing apparel to match the beautiful colors of the Vipers!  We love when our models and photographers collaborate together to make awesome features like this one and it looks like the whole crew had a blast doing this shoot despite the extreme Texas heat. If you are interested in becoming a ShockerRacing Model today or if you are interested in custom ordering some apparel, please email us at shockerracinggirls@gmail.com today to get more information!
Follow the team on social media:
Photographer - Dennis Scales:
Models:
Christin Jay:
Car Owners:
Grey Viper - Ray Sissons:
Red w/ White Stripes Viper - Talon Petty:
Black and Yellow Viper - Jason White:
Y'Orange Viper - Kurt Robinson:
Follow ShockerRacing on our Social Media: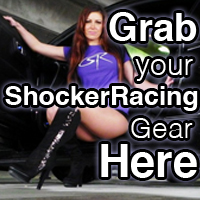 Instagram: @ShockerRacing
Twitter: @ShockerRacing1
Facebook: Facebook.com/ShockerRacing
YouTube: YouTube.com/ShockerRacing
Snapchat: @ShockerRacing
View the full photo gallery here
View the full photo gallery here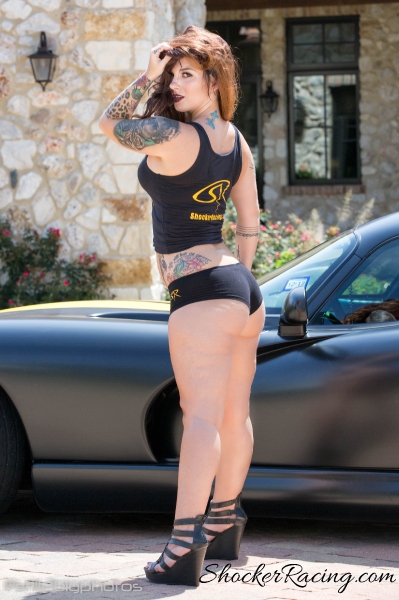 View the full photo gallery here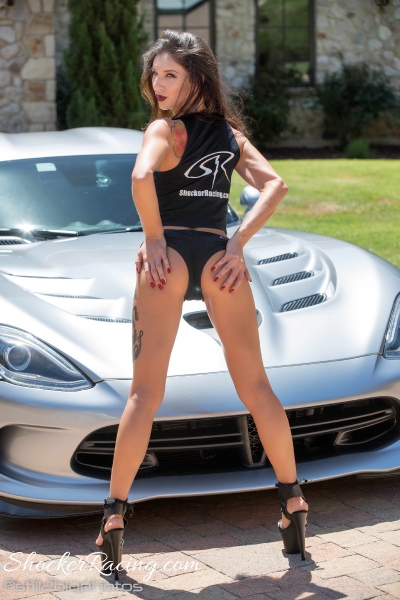 View the full photo gallery here
View the full photo gallery here
View the full photo gallery here
View the full photo gallery here
View the full photo gallery here
DON'T MISS - Emily Johnson Is Napping On The Job - Click Below: