Taylor Ethridge - Monday Mini Feature
Written by James Monday, 18 December 2017 15:49
It's been a while since we have seen our girl Taylor Ethridge in the Shocker Racing uniform. We are so glad to have her back and as you can see she's just as gorgeous as ever. We are digging the vibrant red new hair! As well as some of the upgrades on her beautiful Stang.  You may remember her previous photoshoot where she busted out some of her ballet dance moves with her Mustang... If you don't remember, check it out here:
Taylor Ethridge with her 2014 Mustang 5.0
Hit the READ MORE link to see the new photoshoot...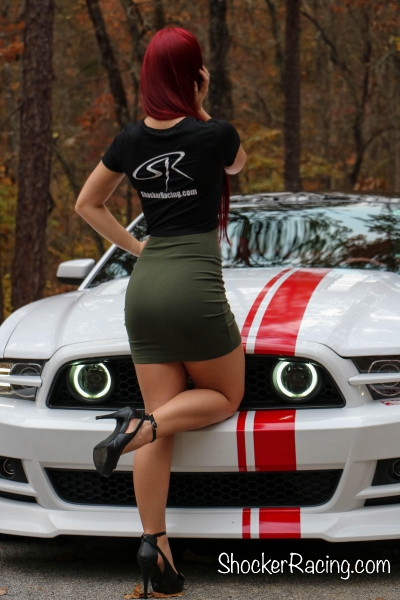 Taylor had her mother, an amateur photographer, take these images for us to feature.  They used a location near her home in Georgia and they were lucky enough to take advantage of the beautiful fall colors!  Taylor shows off our popular Shocker Racing Crop Top that she won in this years #ShockerRacingHalloween Contest! You can order yours today here: Black Crop Top T-Shirt.
If you are interested in becoming a part of the Shocker Racing team, please email us at This e-mail address is being protected from spambots. You need JavaScript enabled to view it for more information on how to become a model.
Taylor's 2014 Ford Mustang 5.0 is stunning with special modifications and features like:
Chrome Foose Outcast Wheels 20"
American Flag Grille Pony by AutoBadges
Stillen Gen 2 Chin Spoiler
1" Ford Racing Springs
You can follow this Mustang lover on her social media:
FB: Taylor Denise Ethridge
Follow ShockerRacing on our Social Media: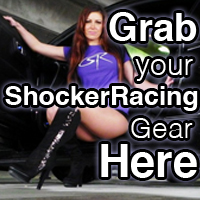 Instagram: @ShockerRacing
Twitter: @ShockerRacing1
Facebook: Facebook.com/ShockerRacing
YouTube: YouTube.com/ShockerRacing
Snapchat: @ShockerRacing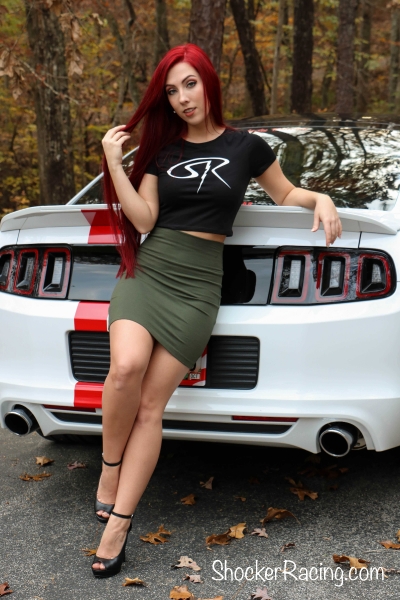 View Taylor's full photo gallery here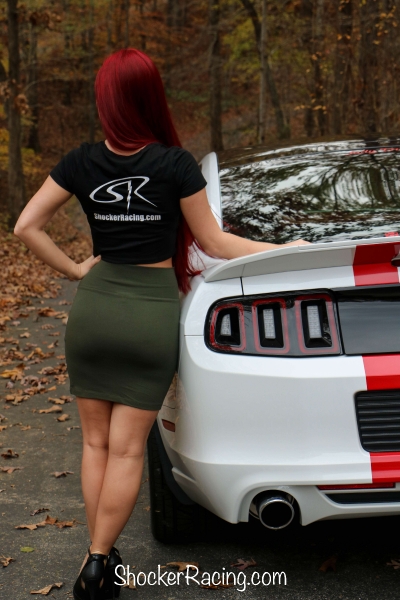 View Taylor's full photo gallery here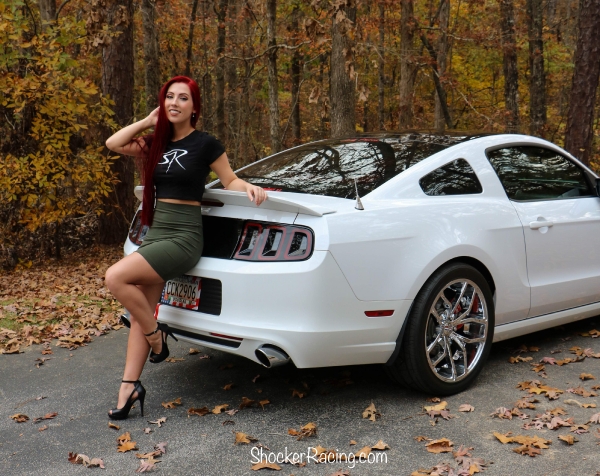 View Taylor's full photo gallery here
View Taylor's full photo gallery here
DON'T MISS - SATURDAY SHORTIE WITH SARAH - CLICK BELOW: