Skylar Baggett - Monday Mini Feature
Written by Bex Russ Monday, 15 January 2018 22:50
Skylar Baggett is back with a Monday Mini feature for ShockerRacing.  Skylar once again met up with Texas photographer, Dennis Scales, to get us some amazing images with a C6 Corvette Grand Sport and a 1967 Camaro Resto-mod.  She chose to shoot in our popular Tank Crop Top and our classic black and white Bootyshorts.
Hit the link to see Skylar take on this pair of beasts:

As stunning as Skyler is we know our fans are also interested in the amazing cars she posed with. Check out these beasts and their modifications:
2010 Chevrolet Corvette Grand Sport
Supercharger hood
Complete Custom Audio System
1967 Camaro SS Resto-Mod
450 HP 383 Stroker Crate Motor
Muncie 4 Speed w/ Hurst Shifter
Strawberry Red Paint inside & Out
Ceramic Coated Hooker Long Tube Headers
Spintech 9000 Series Mufflers w/ turndowns
Hotchkis TVS Kit w/ drop
American Racing Torq-Thrust II Wheels 18"
Power Steering, Power Brakes w/ Front Discs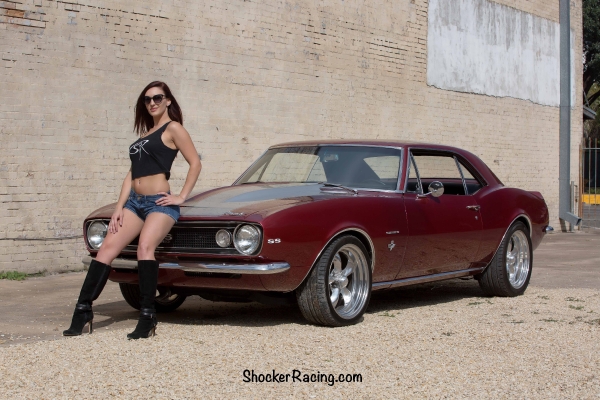 Look for Skyler out at some upcoming local car shows in Texas and stay tuned for more photoshoots from the deadly duo of Skylar and Dennis! Don't forget to check out Skyler's previous features:
Follow the crew:
Photographer - Dennis Scales:
Model - Skylar Baggett: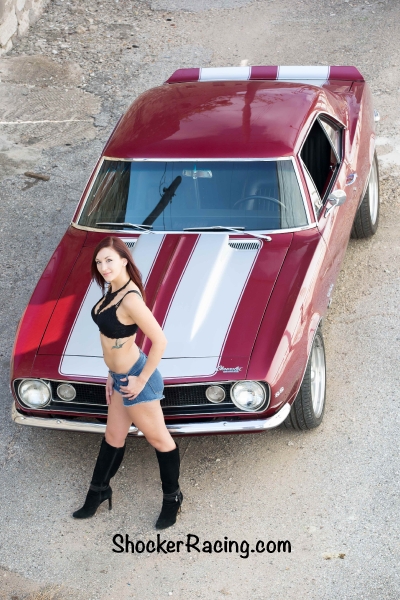 If you are interested in becoming a Shocker Racing model, please email James at shockerracinggirls@gmail.com for information on how to become apart of them team.
Follow ShockerRacing on our Social Media: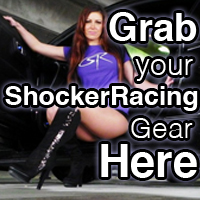 Instagram: @ShockerRacing
Twitter: @ShockerRacing1
Facebook: Facebook.com/ShockerRacing
YouTube: YouTube.com/ShockerRacing
Snapchat: @ShockerRacing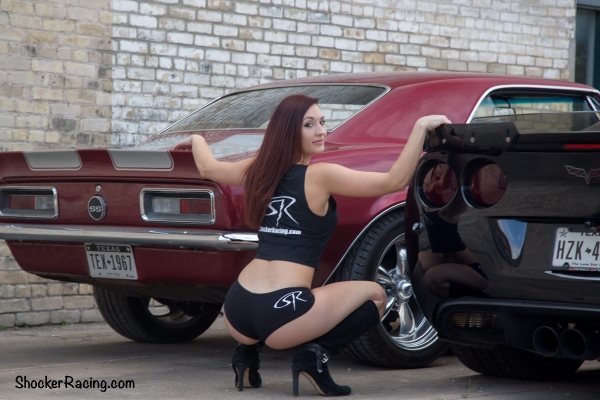 View the full photo gallery here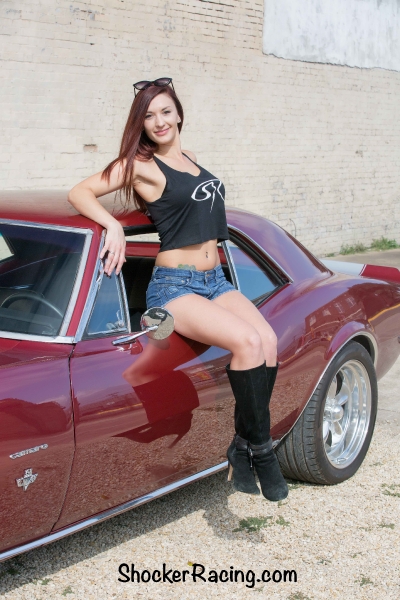 View the full photo gallery here
View the full photo gallery here
View the full photo gallery here
View the full photo gallery here
View the full photo gallery here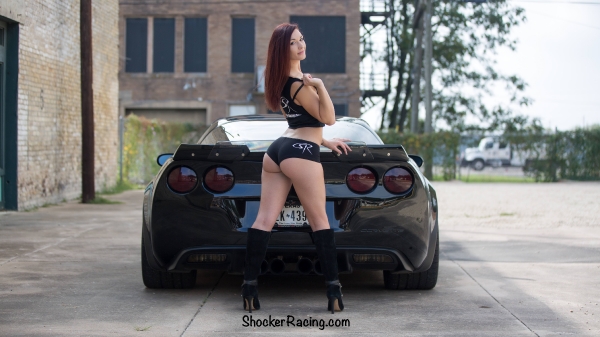 View the full photo gallery here
View the full photo gallery here
View the full photo gallery here
View the full photo gallery here
View the full photo gallery here
View the full photo gallery here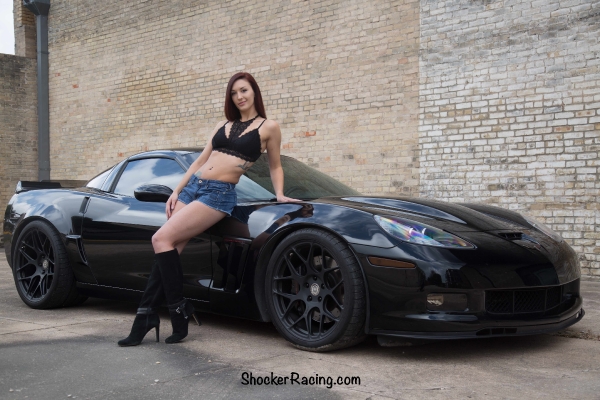 DON'T MISS - #ShockerRacingSweetheart Contest - Click Below: