BRAAAP - Lam and Courtney Lynn with a Pair of Snowmobiles
Written by James Thursday, 15 February 2018 22:45
January Calendar models, Lam and Courtney Lynn are back at it again and this time they brought something new to the table!  As my snowmobile trail riding friends would say - #BRAAAP - this dynamic duo braved the cold in their ShockerRacing Boyshorts with a pair of snowmobiles from Cole Pominville Racing(CPR).  The location of choice was the Fraternal Order of the Eagles Golf Course in Utica, NY which also features the New York State Snowmobile Trail System running through it.  "We had a few spectators ride by on the trail and cheer us on, and one guy did three double takes." Lam exclaimed.

Along with their bootyshorts, Lam and Courtney Lynn sent us some long sleeve crop tops for us to customize for this shoot.  We always love the creativity and enjoy being able to fulfill special requests for our official ShockerRacing Girls.  They had met Bryan Maes(Inspiration Studios) at their previous Subie photoshoot and were super excited to work with him again on this project.  The biggest challenge was coordinating the weather in upstate New York in the dead of winter.  Temps were fluctuating from -25 to 45 degrees... they were either concerned it would be way too cold, or too warm and melt all of the snow.  They settled on a weekend to attempt the shoot and got lucky to have 35 degree temps with plenty of snow.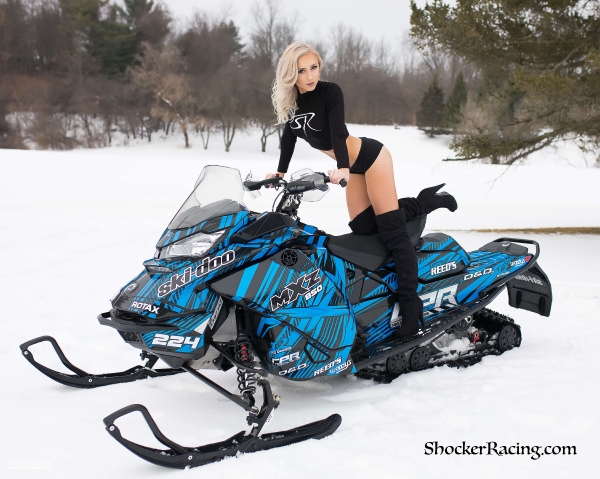 Cole Pominville's Ski-Doo is a 2018 MXZ X 850 E-TEC with a custom Vinyl Wrap by R12 Designs.  It features Clutch Components by Team Reeds Racing and tuning by D&D Powersports, Studs in the track called Triggers made by Woody's Traction Products, Blowhole by Mountain Tek Performance, and Alpha LED Headlights by Schweiger International Imports.
The Lime Squeeze colored Polaris you see Courtney riding is owned by Sean Gammel.  It's a 2018 Polaris Assault 800 that also features some custom powder coating.  The clutch components are made by Northstar Motorsports and the track on the Polaris also has a set of the Woody's Triggers.
Follow the whole crew on social media:
Models:
Photographer:
Snowmobile Owners
Follow ShockerRacing on our Social Media: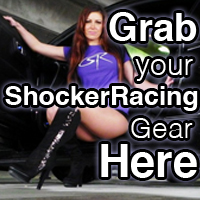 Instagram: @ShockerRacing
Twitter: @ShockerRacing1
Facebook: Facebook.com/ShockerRacing
YouTube: YouTube.com/ShockerRacing
Snapchat: @ShockerRacing
View the full photo shoot here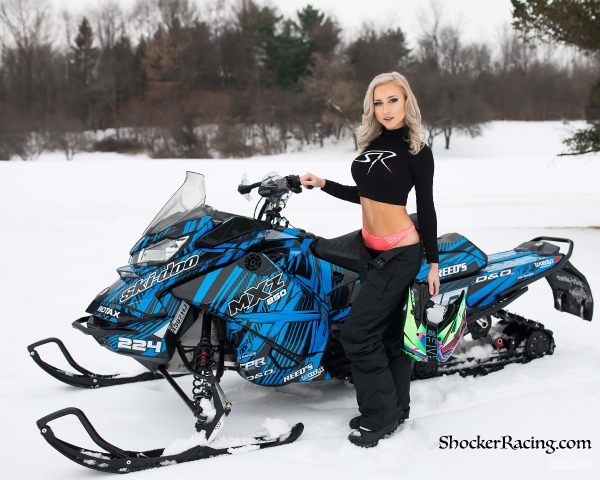 View the full photo shoot here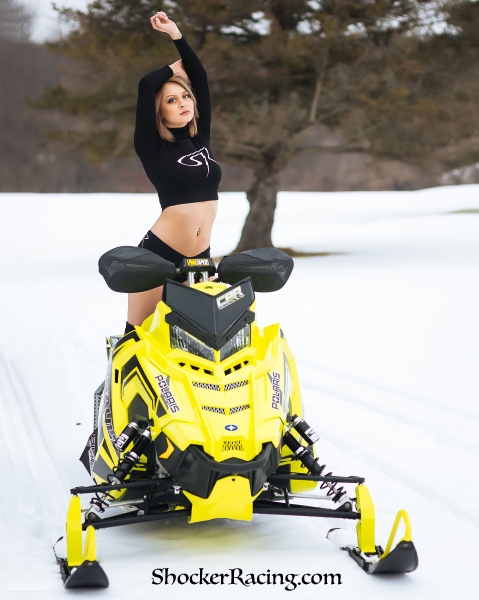 View the full photo shoot here
View the full photo shoot here
View the full photo shoot here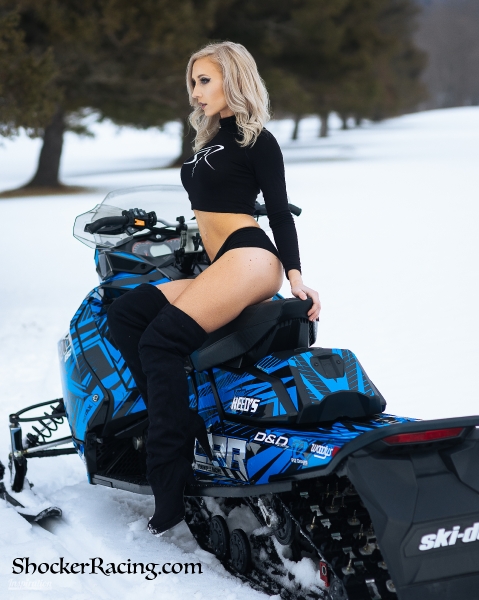 View the full photo shoot here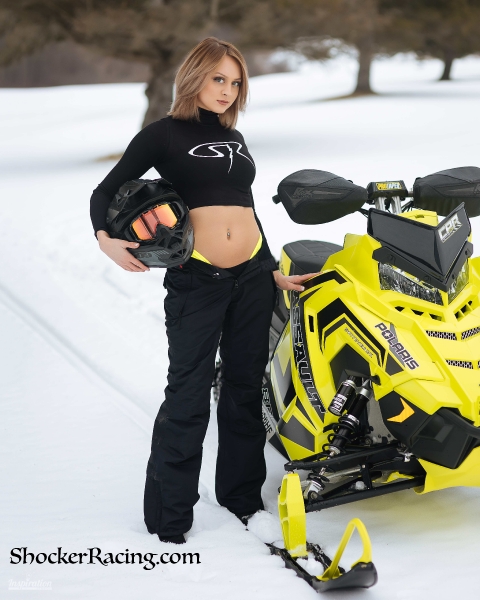 View the full photo shoot here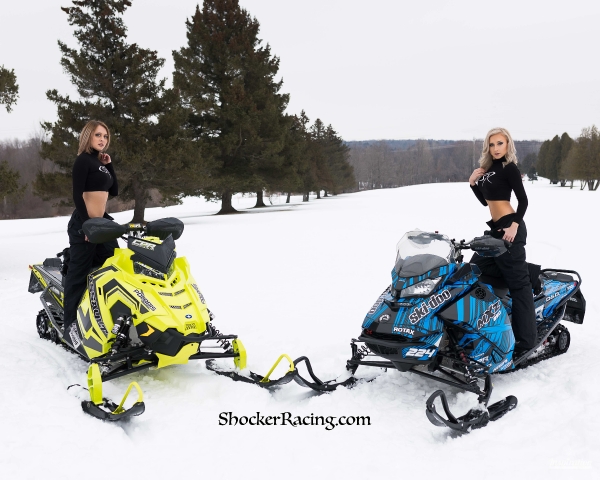 View the full photo shoot here
View the full photo shoot here
View the full photo shoot here
View the full photo shoot here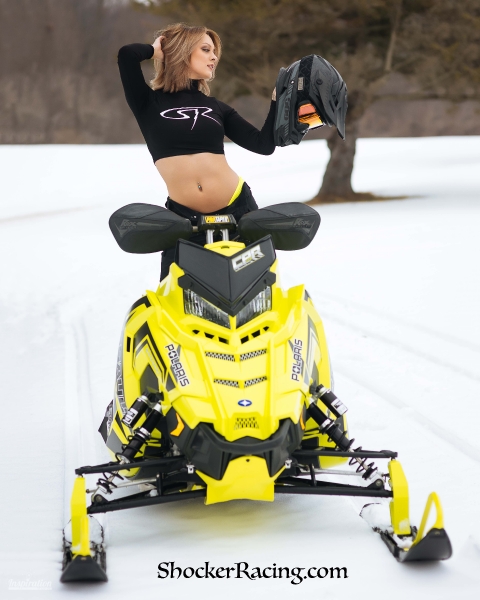 View the full photo shoot here
View the full photo shoot here
DON'T MISS - Allysa Reyes with her Mustang - Click Here: