Arinn Gustin with her 2017 Race Red Mustang GT
Written by Bex Russ Wednesday, 21 February 2018 19:38
We loved getting to know our newest model for Shocker Racing, Arinn Gustin. A four year nursing student from Ohio, Arinn filled us in on her exciting car adventures. She admits to having a "terrible" habit of buying and trading in cars.† "Iíve owned 5 mustangs†in 4 years... I know, I have a very expensive problem." Arinn explained, "When I was 16 I owned a 2002 V6, then bought a 2010 V6, then a 2014 V6 convertible, then bought my fourth Stang which was my favorite." † Arinn picked up a brand new 2017 Mustang GT, Race Red with the blackout package. She picked it up in June of 2017, and in December Arinn continued the trend by trading it in for a brand new 2017 Mustang GT convertible, all blacked out, with the performance package!
†

Arinn completed this ShockerRacing Girls shoot with her favorite Stang shortly before she decision to trade it in on the Convertible.† "Unfortunately, soon after purchasing the vert, I totaled it due to bad road conditions.† After totaling it, I obviously had to get a new car.† I graduate nursing school in May 2018, and Mustangs donít go in the snow to get to work.†So I gave up the Mustangs." Arinn informed us.† She now drives a 2016 Jeep Wrangler Unlimited Sahara.† It's always hard to give up on sports cars but sometimes we have to make practical choices, and the Jeep is a nice happy medium!
†
†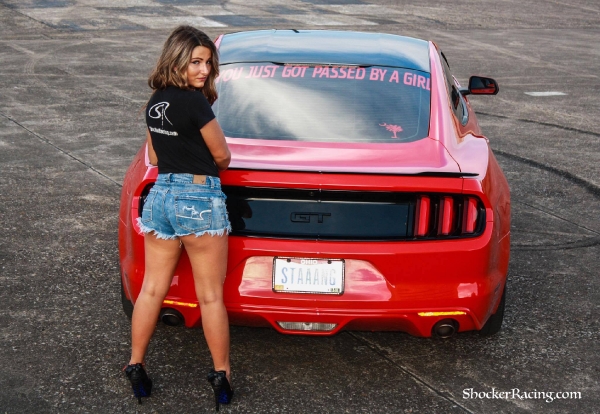 Arinn found our popular instagram page(@ShockerRacing) and wanted in on the amazing opportunities Shocker Racing has to offer. Arinn had been in the car scene for years with all her trade ups. So why not add modeling to the list. She shot her first shoot for our page locally on a roof top parking garage. This was the perfect back drop for her Red 2017 GT Mustang. Arinn showed off her ShockerRacing T-Shirt with her Jean Shorts.† Arinn told us she has done a little modeling for photographer friends in the past, however, this shoot by far was the most fun. She really enjoyed posing with her car, and we hope to see many more shoots from Arinn this year with her Jeep!
†
Get to know Arinn a little more with the rest of her interview questions here:
SR: What was your first car?
Arinn: It was a 2002 V6 Mustang.
†
SR: What is your dream car?
Arinn: My dream car would be a Shelby GT500.
†
SR: If you could travel and have your dream car anywhere in the world, where would you go?
Arinn: I would take the Shelby to Hawaii!
SR: Which of the Fast and Furious movies is your Fave?
Arinn: The Fate of the Furious was my fave!
SR: Are you a Paul Walker or a Vin Diesel kind of girl?
Arinn: Vin Diesel for sure. That deep voice gets me every time he talks.
†
SR: Are you single?
Arinn: Yes I am!
SR: What would an ex say is your best asset?
Arinn: Personally, my confidence but physically, probably my eyes.
†
SR: What is your biggest pet peeve?
Arinn: When people chew with their mouth open.
†
SR: What nicknames do you have?
Arinn: Ari but people at work call me Mustang Sally, lol!
†
SR: What's your favorite food?
Arinn: Pizza, of course!
†
SR: What's your favorite Pizza topping?
Arinn: Pineapple, they DO belong on pizza!
†
SR: Leave us with two fun facts about you that people don't already know?
Arinn: I was a cheerleader from elementary school to my senior year of high school, and I love dressing up but college has led me to wear sweats everyday of my life!
SR: Do you have a favorite quote?
Arinn: ďAnd though she be but little, she is fierce.Ē Ė William Shakespeare.
Arinn will be attending the ever popular Mustang Week this summer. You can catch her and some of our other favorite Shocker Racing models there. If you would like to work with Shocker Racing in the future to help build your brand, advertise on our website, or become a model for Shocker Racing please email James at†shockerracinggirls@gmail.com
†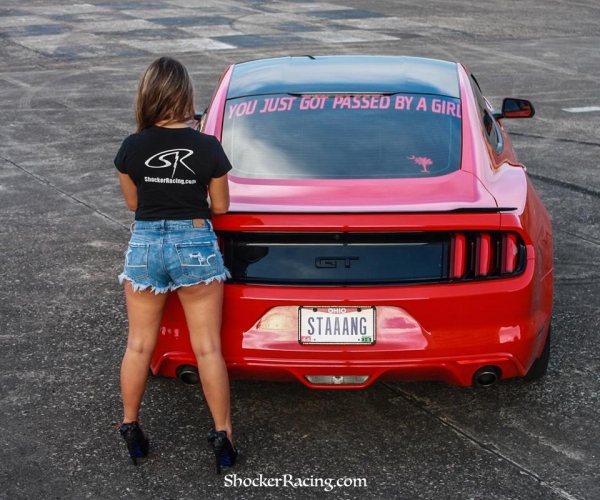 †
Follow Arinn on Social Media here:
FB: Arinn Gustin IG: @awinnnn Twitter: @awinnnn
Follow ShockerRacing on our Social Media: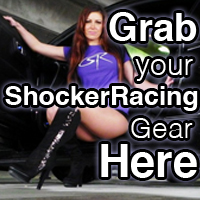 Instagram: @ShockerRacing
Twitter: @ShockerRacing1
Facebook: Facebook.com/ShockerRacing
YouTube: YouTube.com/ShockerRacing
Snapchat: @ShockerRacing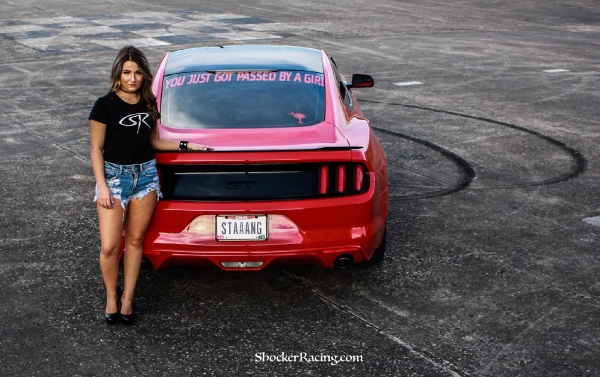 View Arinn's full photo gallery here
View Arinn's full photo gallery here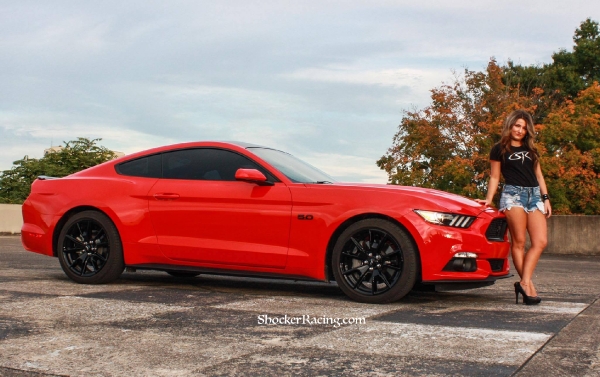 View Arinn's full photo gallery here
DON'T MISS - Shelby with her Procharged C7 Corvette - Click the Photo Below: