Natasha Sanders Takes Over Street Rods by Michael
Written by James Tuesday, 27 February 2018 09:56
19 year old Natasha Sanders was lucky enough to get her hands on one of the amazing Hot Rods over at Street Rods by Michael in Shelbyville, TN.  She has worked with resident photographer Chris Auditore a couple of times but for Natasha's official ShockerRacing Girls shoot they headed to Michael's shop.  The vehicle of choice was a beautiful 1932 Ford Roadster.  "I loved being able to shoot with these amazing cars and see the work that Michael and his shop does." Natasha exclaimed about why she enjoyed this shoot.

Natasha tells us she has always had a passion for cars, especially the classics.  She enjoys attending any car shows or events that feature classic cars when she isn't studying or working.  "I've only owned my 2010 Chevy Impala, but my dream car is a Candy Apple Red 1967 Impala." Natasha explained.  She first learned about ShockerRacing from her photographer, Chris Auditore, who has completed many shoots for us including two-time calendar model Karisha.  After learning more about ShockerRacing and following our social media she tells us her favorite ShockerRacing Girl is Lam, "I just love her shoots! She is stunning and definitely rocks her shots!"
Check out the rest of our interview with Natasha below:
SR: If you could travel and take your dream Impala anywhere in the world, where would you go?
Natasha: I would want to go to Italy.
SR: Are you single?
Natasha: I am actually engaged!
SR: What would an ex say is your best asset?
Natasha: Probably my legs or my butt.
SR: What is your biggest pet peeve?
Natasha: I hate when people smack their mouth when they eat!
SR: Do you have any nicknames?
Natasha: They call me Tasha Black or Sassy.
SR: What is your favorite food?
Natasha: My fave is Chinese.
SR: What is your favorite pizza topping?
Natasha: Sausage!
SR: Which of the Fast and Furious Movies is your fave?
Natasha: Fast and Furious Tokyo Drift is the best.
SR: Are you a Vin Diesel or Paul Walker kind of girl?
Natasha: Vin Diesel.
SR: Give us two fun things people might not know about you.
Natasha: I don't know if these are really fun facts, but I love to write poetry and I have always wanted to be a drag racer!
SR: Leave us with your favorite quote.
Natasha: "Bullshit can't break you if you don't let it.  A queen knows to build an empire with the same stone that are thrown at her."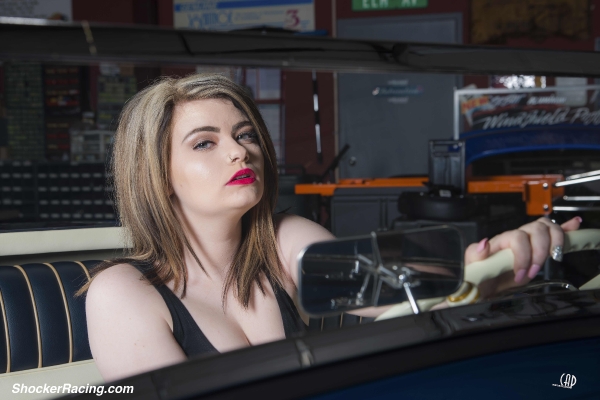 Follow the crew on their social media:
Natasha Sanders
Chris Auditore Photography
Street Rods by Michael
Follow ShockerRacing on our Social Media: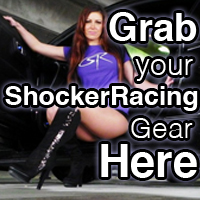 Instagram: @ShockerRacing
Twitter: @ShockerRacing1
Facebook: Facebook.com/ShockerRacing
YouTube: YouTube.com/ShockerRacing
Snapchat: @ShockerRacing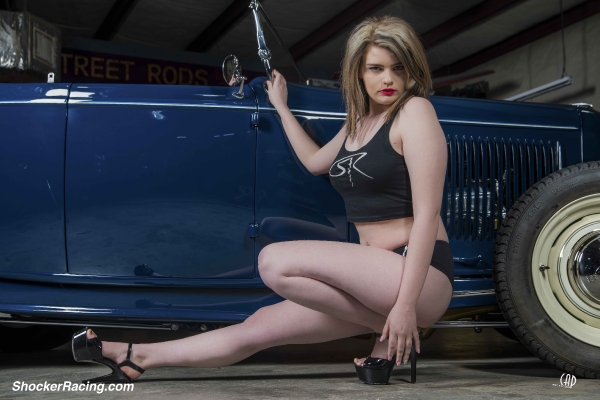 View Natasha's full photo gallery here
View Natasha's full photo gallery here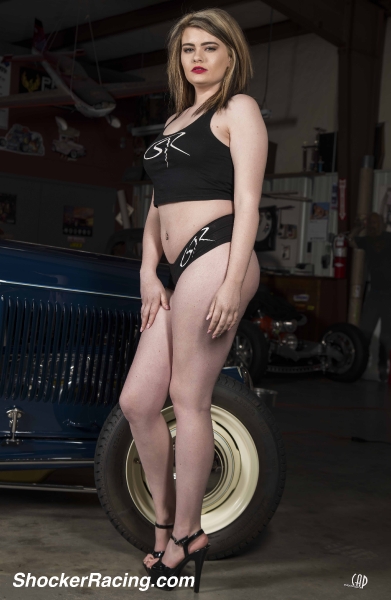 View Natasha's full photo gallery here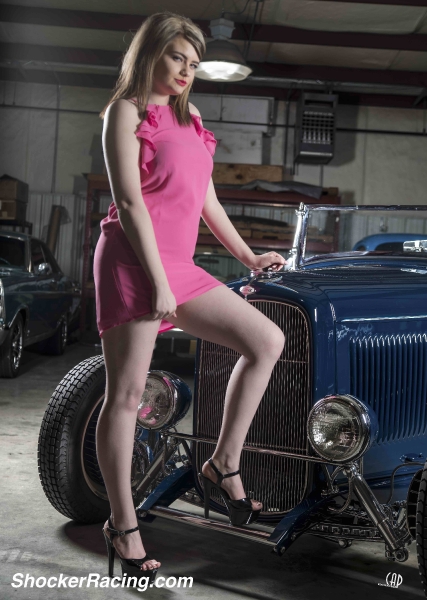 View Natasha's full photo gallery here
View Natasha's full photo gallery here
View Natasha's full photo gallery here
View Natasha's full photo gallery here
View Natasha's full photo gallery here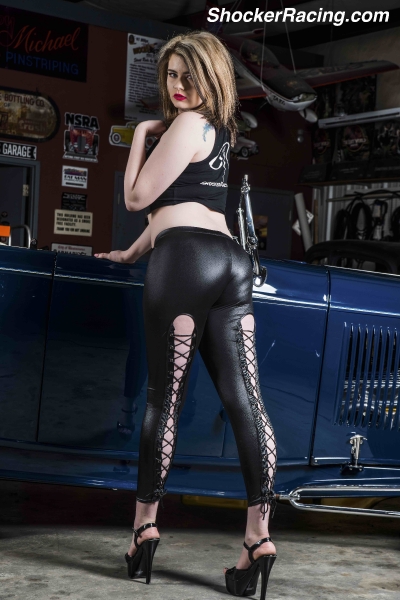 View Natasha's full photo gallery here
View Natasha's full photo gallery here
View Natasha's full photo gallery here
Don't Miss - Arinn Gustin with her S550 Mustang - Click Below: