Meagan Michelle Thomas - WCW
Written by James Tuesday, 01 May 2018 11:14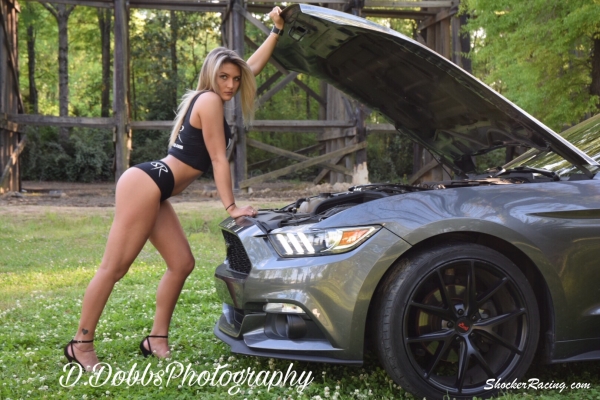 It hasn't even been 2 months since we released Meagan Michelle Thomas' initial ShockerRacing Girls feature, but Meagan has been busy!  She has been an active part of our fun Instagram contests and has already dropped her second photoshoot on us! Girls like Meagan are an asset to the ShockerRacing Girls team, as we love and encourage each of the ladies to remain active with new shoots and on social media.  Ms. Thomas worked with photographer, Darrell Dobbs once again and for the first time donned our famous ShockerRacing Boyshorts along with her You Can't Park With Us Crop Tank!

Meagan had her way with three different cars for this photoshoot, including two S550 Mustangs and a Mitsubishi Evo X.  "The owner of the Evo, Andrew, told me he would never let me sit on his car for the spoiler shots but I talked him into it!" Meagan was excited to tell us.  Well Andrew... it was well worth it! Thank you for sacrificing your car for the greater good of ShockerRacing fans everywhere!
Meagan knows both Mustang owners through the Alabama Headturners car club that she enjoys hanging with. The Yellow and Black Mustang is owned by Trenton Fluker and features a muffler resonator delete with 3" exhaust tips along with undeglow lights and decals.  The gray Stang is owned by Douglas Angevine and has BBK Long Tube Headers, BBK Catted H-Pipe, BBK 73 mm Throttle Body, K&N Intake, Flowmaster Outlaw Axle Back exhaust, and a Bama 93 Octane tune!
The Evo X is owned by Andrew Mason who is a friend of Meagan's and has been upgraded with a Stage 2 Clutch, Flywheel, and Transfer Case.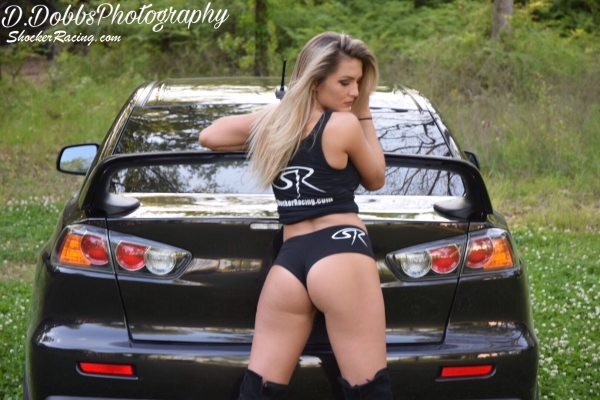 Make sure to check out the whole crew on social media:
Meagan - Model
Darrell Dobbs - Photographer
Car Owners IG
Follow ShockerRacing on our Social Media: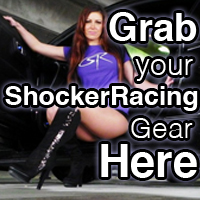 Instagram: @ShockerRacing
Twitter: @ShockerRacing1
Facebook: Facebook.com/ShockerRacing
YouTube: YouTube.com/ShockerRacing
Snapchat: @ShockerRacing
Check out Meagan's full photo gallery here
Check out Meagan's full photo gallery here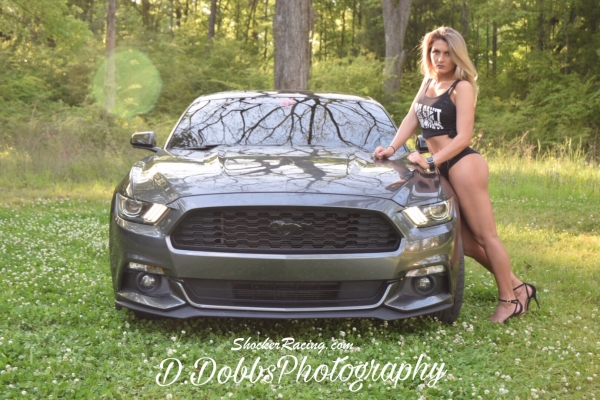 Check out Meagan's full photo gallery here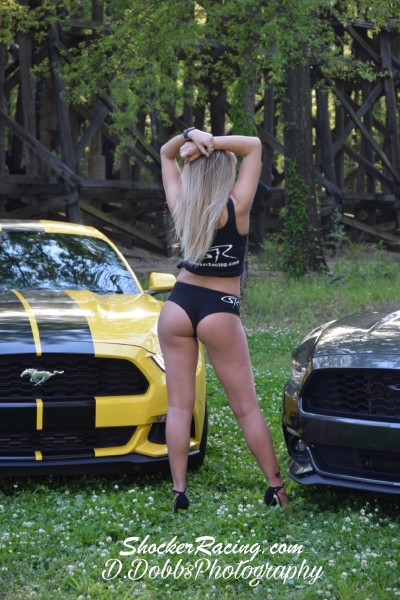 Check out Meagan's full photo gallery here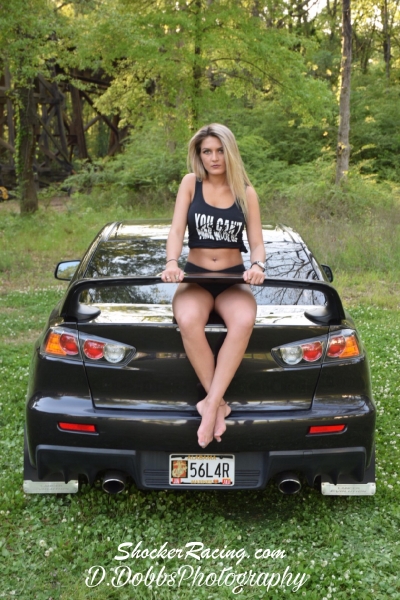 Check out Meagan's full photo gallery here
Check out Meagan's full photo gallery here
Check out Meagan's full photo gallery here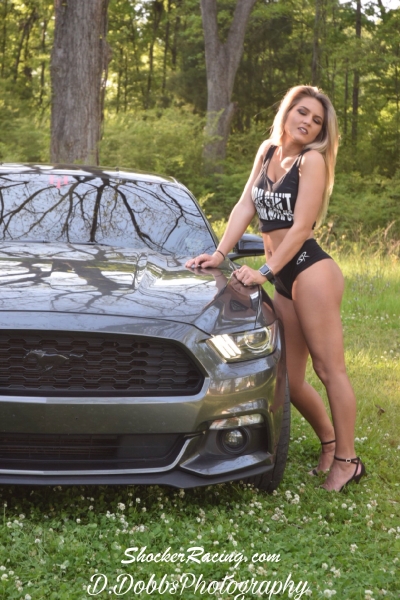 Check out Meagan's first photo shoot by clicking the photo below:
DON'T MISS - RACE-SEN-CITYY - Click the photo below: