Bex Russ joined JD Joyride TV for an EPIC Car Wash Scene
Written by James Thursday, 17 May 2018 10:34
This week JD Joyride TV dropped his latest video featuring Bex Russ giving his Shelby GT500 a bath.  Midway through this epic video begins an epic dream sequence with Bex donning a custom ShockerRacing Swimsuit that you won't want to miss!  Hit the link to see a few more screen shots from the video and then check out the full video that is exploding on Youtube!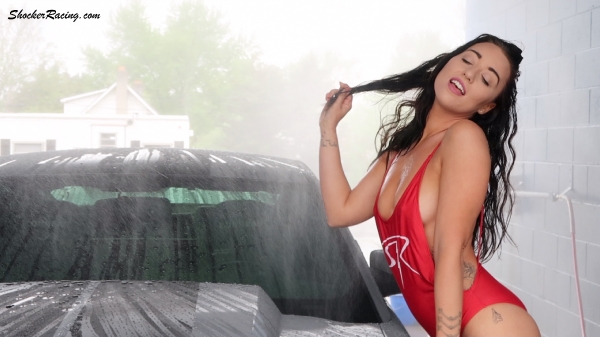 Believe us when we say this is one JD Joyride TV video that you will not want to miss!  While you are there, be sure to subscribe to the Channel because when they hit 75k Subscribers Bex is going to do a motorcycle burnout in her ShockerRacing Boyshorts: JD Joyride TV
Of course you also need to make sure you are following Bex on Instagram and Facebook so you never miss out...
Follow ShockerRacing on our Social Media: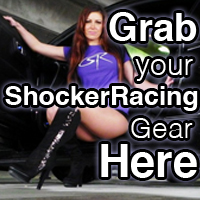 Instagram: @ShockerRacing
Twitter: @ShockerRacing1
Facebook: Facebook.com/ShockerRacing
YouTube: YouTube.com/ShockerRacing
Snapchat: @ShockerRacing
Check out Bex's full photo gallery here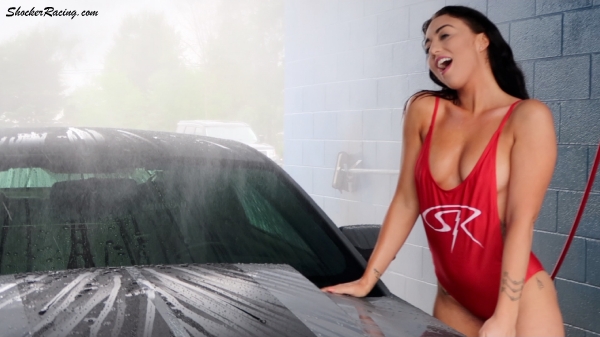 Check out Bex's full photo gallery here
DON'T MISS - Sarah's Latest ShockerRacing Girls Feature - Click the photo below: