Miss Tayla Drew
Written by James Tuesday, 22 May 2018 13:29
Tayla, aka @MissTaylaDrew, has been dabbling in the automotive scene for a while now.  She has been lucky enough to attend the SEMA show in Las Vegas multiple times and even had the chance to meet one of her favorite ShockerRacing Girls, Bear Dellinger, while she was there!  "After meeting a few of the girls in Vegas it really motivated me to try harder this year.  I have known about ShockerRacing for years but I finally had the guts to apply." Tayla explained.  Miss Tayla's drive and dedication to the car scene has become obvious to us in just our short time of working with her.  In fact, she has already submitted multiple sets of photos.

Five foot tall Tayla was born and raised just outside of Milwaukee, Wisconsin.  The 25 year old, grew up with an uncle who raced cars at Hales Corner Speedway.  She tells us, "I used to sneak out of the house to watch the races, so I grew up around fast cars.  Since I was 16, I lived near that main highway where everyone goes on Friday and Saturday nights to cruise."
For her shoots, Tayla has been lucky to be friends with Diamond Graphics in Cedarburg, WI as they have provided some of their shop cars and the shop to be used as the back drops.  Miss Drew took the opportunity to shoot with everything from a Tesla Model S P85 to a Shelby GT350 Mustang and even an Aston Martin.  "I love the bright white lighting in the shop, and the fact that I have access to the whole shop."  Tayla exclaimed.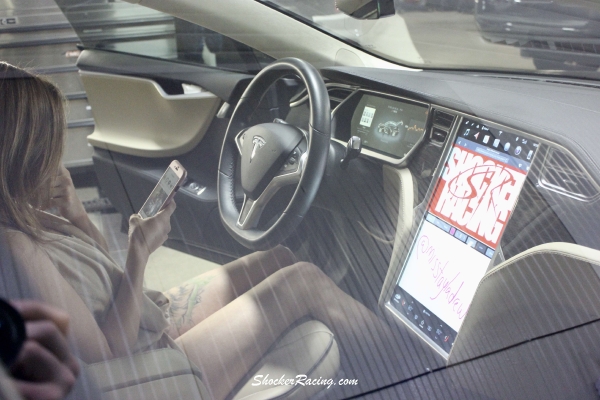 Just last week, Tayla and her friend Nicole Lynns headed to Wekfest Chicago just a couple of weeks ago and both were repping ShockerRacing while they took over our Snapchat to bring you some great shots with the cars and the other models at the event.  Stay tuned as we hope to see Nicole joining the ShockerRacing Girls sometime soon!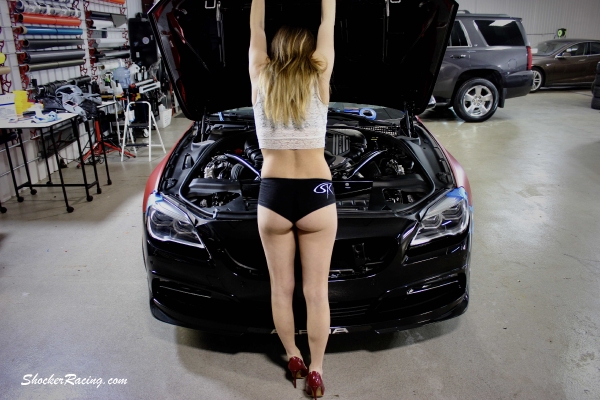 Check out the rest of our interview with Miss Tayla Drew below:
SR: What was your first car?
Tayla: It was a Midnight Blue and Purple Eclipse with neons too... oh gosh fun times!
SR: What is your dream car?
Tayla: More realistic would be an Alfa Romeo, but I would say a BMW M4 or Tesla and my ultimate dream car would be a Ferrari.
SR: What is your favorite automotive event of the year?
Tayla: Definitely SEMA! I'm so blessed I have been able to go like 7 years now!
SR: What modeling experience do you have?
Tayla: I've been a model for years.  I actually went to John Casablanca modeling school when I was in 8th grade.  I did promotional and car modeling for about 8 years now.  I've worked with Road America, Full Throttle Magazine, and PASMAG in Chicago.
SR: Are you single?
Tayla: Yeah, because I have been heartbroken too many times.  I hope my Prince Charming comes along but first I want to make sure I am loving myself and being successful so nobody can take that away from me.
SR: What would an ex say is your best asset?
Tayla: My energy and drive because I am like the Energizer Bunny.
SR: What is your biggest pet peeve?
Tayla: People who judge you and don't know you... basically fake people.
SR: Do you have any nicknames?
Tayla: Tay, T, Tailz and Shorty!
SR: What is your favorite food?
Tayla: I love food, lol... so this is really the hard question.  Maybe I'll say steak, seafood, and pasta!
SR: What is your favorite pizza topping?
Tayla: Pizza is amazing too!  Mac and Cheese Pizza or Hawaiian!
SR: Which of the Fast and Furious Films is your favorite?
Tayla: Tokyo Drift all the way!
SR: Are you a Vin Diesel or Paul Walker kind of girl?
Tayla: Paul Walker.
SR: Leave us with your favorite quote.
Tayla: "My goal is to build a life that I don't need a vacation from." Rob Hill Sr.
Follow the crew on social media:
Model - Miss Tayla Drew
Photographers
Follow ShockerRacing on our Social Media: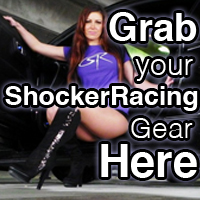 Instagram: @ShockerRacing
Twitter: @ShockerRacing1
Facebook: Facebook.com/ShockerRacing
YouTube: YouTube.com/ShockerRacing
Snapchat: @ShockerRacing
View Tayla's full photo shoot here
View Tayla's full photo shoot here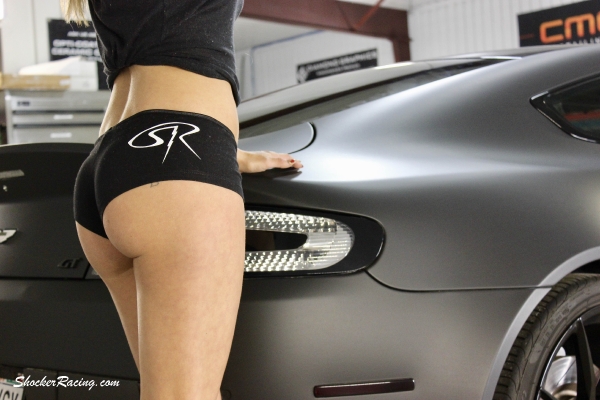 View Tayla's full photo shoot here
View Tayla's full photo shoot here
DON'T MISS - Bex Russ' Bikini Car Wash with JD Joyride TV - Click Below: