4th of July 2018 - Beauties, Bikinis, and Burnouts
Written by James Saturday, 30 June 2018 08:53
ShockerRacing set out to create the most epic 'MERICA photoshoot possible in celebration of the 4th of July this year! We began talks with photographer Nick Manchen and started assembling some amazing red, white, and blue cars and coordinating some Chicago based models.  The vision included burnouts, bikini's, red white and blue apparel, and some summer car wash fun.  We lucked out with a beautiful 80 degree day, perfect bikini weather for our newest ShockerRacing Girls: MeeShell and Katie Ellie.  Nick also had another surprise for us with DJ from Cloud Nine Productions attending to capture the shoot on video! Hit the link to see the full shoot and check out the video:

MeeShell and Katie began the shoot in our American Flag Crop Tops with our Red American Flag Boyshorts.  The cars we assembled included a pair of G8's, an ATS-V, a supercharged Viper along with an F-Body Camaro, a BMW and of course the ShockerRacing Porsche Cayman had to get in on some shots! After the American Flag apparel, the girls switched over to our classic black boyshorts with the blue crop tops and then followed that up with some bikini car wash fun!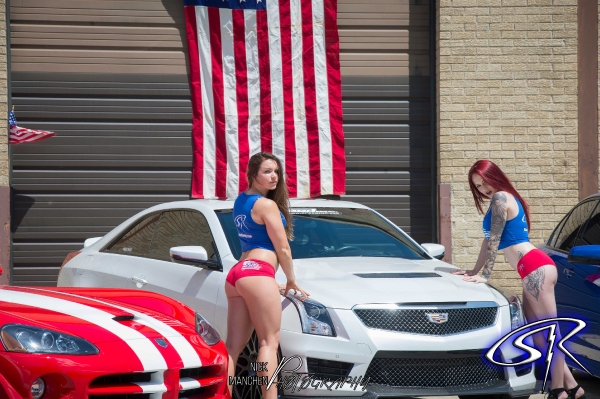 Video by Cloud Nine Productions:
Let's get to know the girls! First up is MeeShell, the 5'4" Certified Personal Trainer and Nutrition Specialist.  MeeShell was born on the East Coast but moved to the Chicagoland area 18 years ago after her dad retired from the Navy.  "I'm not a big fan of the midwest," MeeShell explained, "I would love to move back to the east coast someday."  She currently drives a Gray Mazda 3 that she has named Lex, but she tells us she would love to trade it for a stick shift Mazda MX-5 Miata RF.  Her absolute dream car would be a Lime Green Lamborghini Gallardo.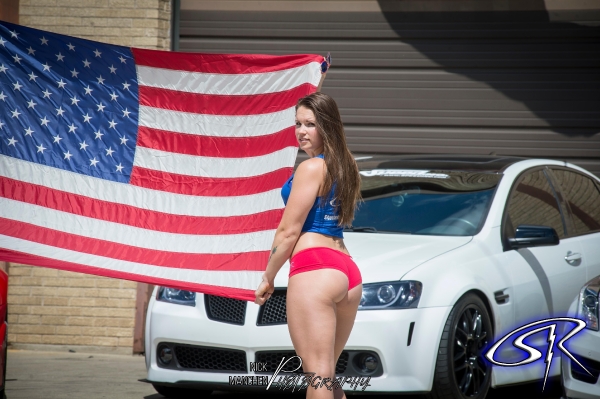 MeeShell doesn't have a lot of experience with modeling but we had an absolute blast getting to work with her for this shoot.  Her and Katie were super fun together and both were easy going and up for anything.  It's easy to see everyone was having fun from the pics and video.  We asked MeeShell who her favorite ShockerRacing Girl is and she explained, "Sarah Senecal... she has great style from her photos and I can tell she works out." She went on to say, "I have never met any of the girls, but from looking at the photos they are all beautiful and unique"
On to our second model, the beautiful red head Katie Ellie!  Katie is a State Farm Customer Service Rep that grew up in Des Plaines, IL and still currently resides in the Chicago Suburb.  Katie currently drives a black Honda Civic she named Tom Cruiser!  When we asked Katie what mod she would choose if we were offering to pay for one, she told us she would want a new car altogether... "My car was keyed by a hater a couple of years back.  I won't go into details about the words on there because I don't know if I am allowed to swear in this interview!"  Katie's dream car is a Mini Cooper, she tells us she has always had a love for them.
Katie started modeling a little over a year ago with her ex boyfriend who is a talented photographer and photo editor.  This shoot was Katie's first intro into the automotive scene but she tells us that after all of the fun she had at this shoot she would love to do more!  "I couldn't choose a favorite ShockerRacing Girl, because they are all my favorite... Yeah, I said it... Girls Rule!" Katie exclaimed.
Instagram Video Edit:
Be sure to check out the whole crew from the shoot on Social Media:
Model - MeeShell
IG - @mrichct7
FB - thatmichelle07
SC - greenbby7
Model - Katie Ellie
Photographer - Nick Manchen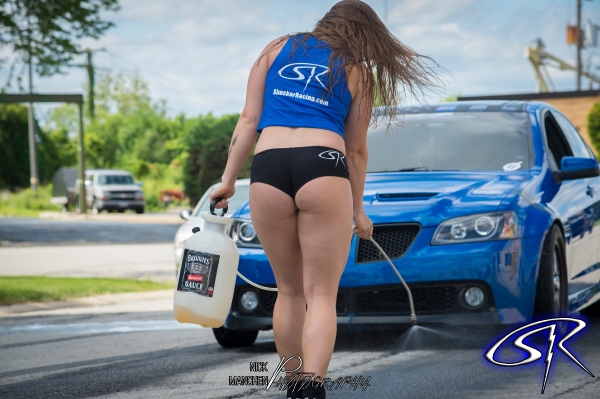 Car Owners
Follow ShockerRacing on our Social Media: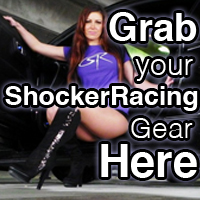 Instagram: @ShockerRacing
Twitter: @ShockerRacing1
Facebook: Facebook.com/ShockerRacing
YouTube: YouTube.com/ShockerRacing
Snapchat: @ShockerRacing
Check out the full photo gallery here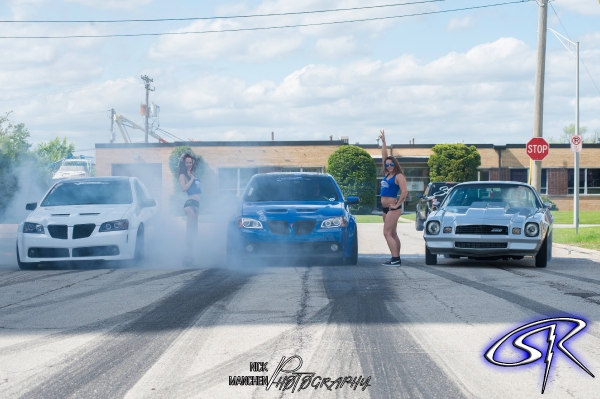 Check out the full photo gallery here
Check out the full photo gallery here
Check out the full photo gallery here
Check out the full photo gallery here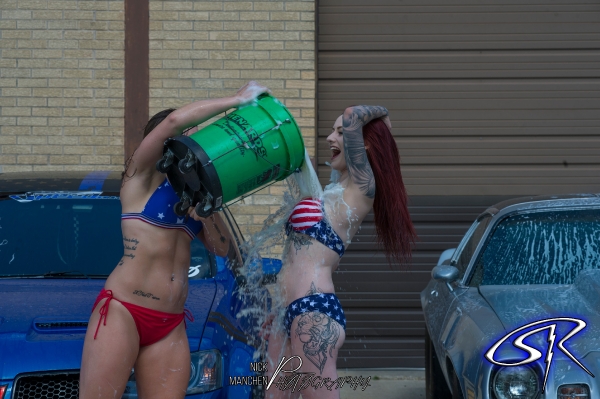 Check out the full photo gallery here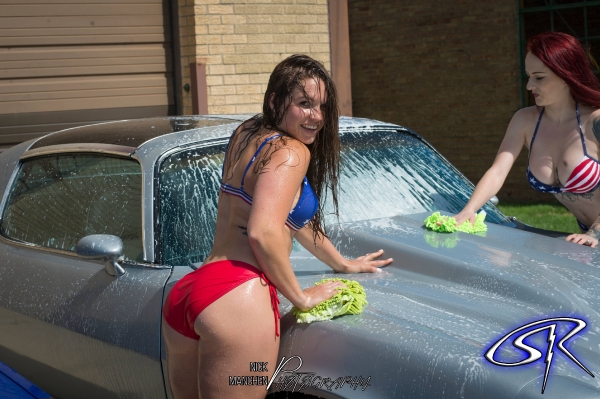 Check out the full photo gallery here
Check out the full photo gallery here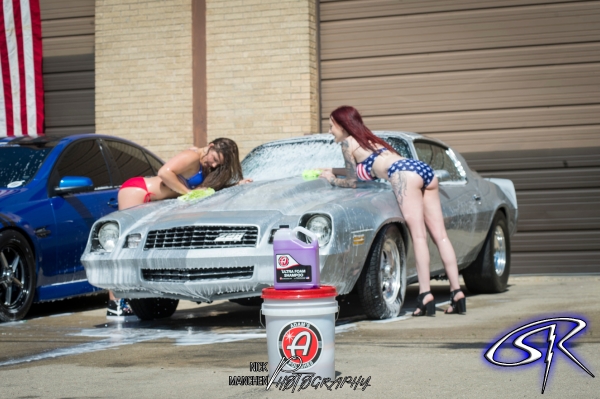 Check out the full photo gallery here
Check out the full photo gallery here
Check out the full photo gallery here
Check out the full photo gallery here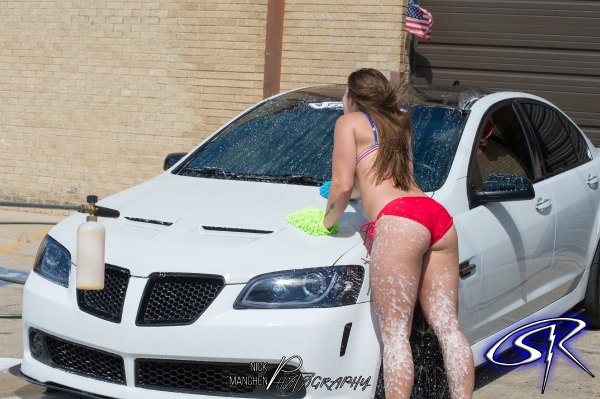 Check out the full photo gallery here
Check out the full photo gallery here
Check out the full photo gallery here
Check out the full photo gallery here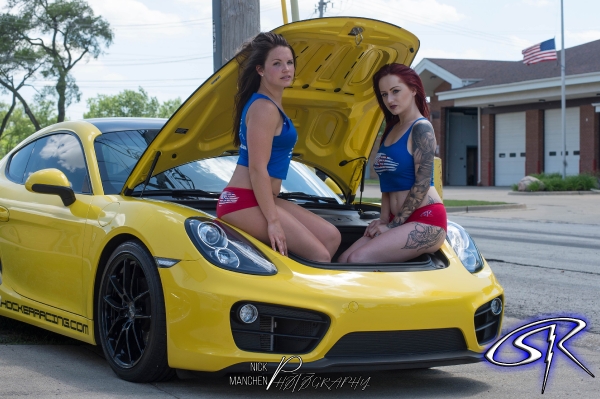 Check out the full photo gallery here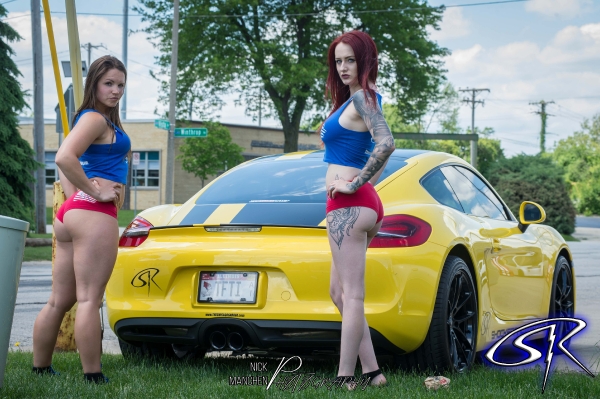 Check out the full photo gallery here
Check out the full photo gallery here
Check out the full photo gallery here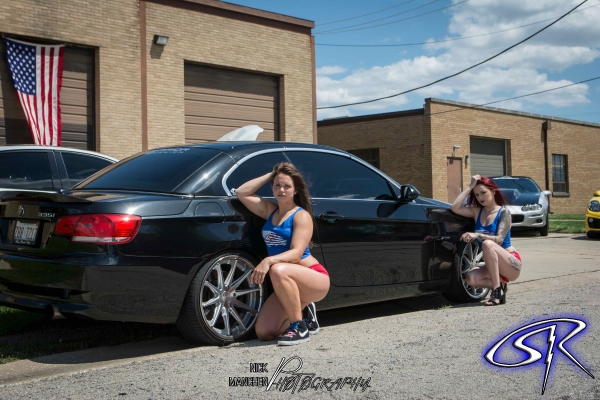 Check out the full photo gallery here
Check out the full photo gallery here
Check out the full photo gallery here
Check out the full photo gallery here
Check out the full photo gallery here
Check out the full photo gallery here
DON'T MISS - Bear Dellinger Shows Off Her Stars and Stripes - Click Below: