Patricia Echeverria Returns
Written by James Monday, 02 July 2018 14:39
Here at ShockerRacing we always encourage the Official ShockerRacing Girls to continue shooting in their apparel even after they have made their debut here.  We have been blessed to work with so many amazing ladies over the years that continue to support us, and this Spring/Summer has been one of the best we have ever seen.  So many of our girls have sent in new submissions that we have been having a hard time keeping up.  Luckily, Patricia has been so patient in waiting for us to release her latest feature here on the website. For Patricia's second feature she chose to shoot with her Trevvor James' 2003 Kawasaki ZX6R 636 motorcycle.  We have been excited to release this feature as many of you have been asking for more bike shoots! Hit the link to check out the full photoshoot: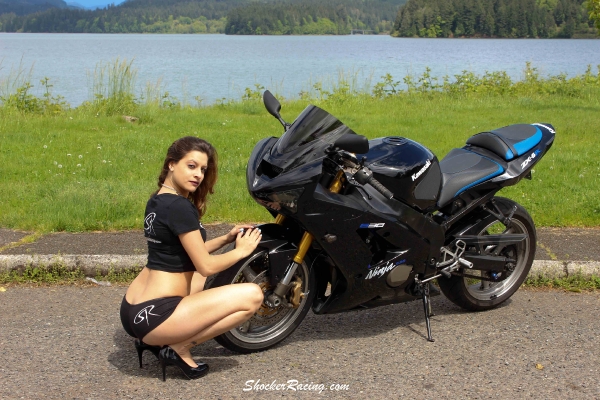 Patricia and her fiancé, Trevvor, headed out to Foster Lake in Oregon to use as the back drop for the shoot.  She brought along her ShockerRacing Crop Top, Tank Top, and of course her Classic Boyshorts.  The Kawasaki they shot with had just received a fresh black and blue paint job, and was ready for some new photos.  The ZX6R features a Power Commander 3, Yoshimura RS3 Exhaust, -1+2 Quick Acceleration gears, Blue LED lighting, and Speed DRD.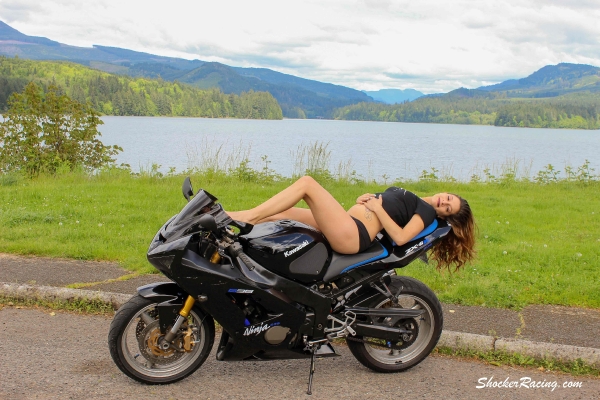 If you would like to find out more about becoming a Shocker Racing model. Email James at shockerracinggirls@gmail.com and tell us why you could be an asset to the team.
Be sure to give Patricia a follow on Instagram - @Scion_Girl_17
Follow ShockerRacing on our Social Media: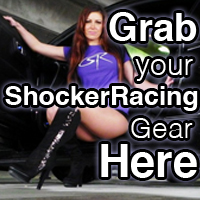 Instagram: @ShockerRacing
Twitter: @ShockerRacing1
Facebook: Facebook.com/ShockerRacing
YouTube: YouTube.com/ShockerRacing
Snapchat: @ShockerRacing
If you missed Patricia's previous photo shoot, click the photo below to check it out!
View Patricia's full photo gallery here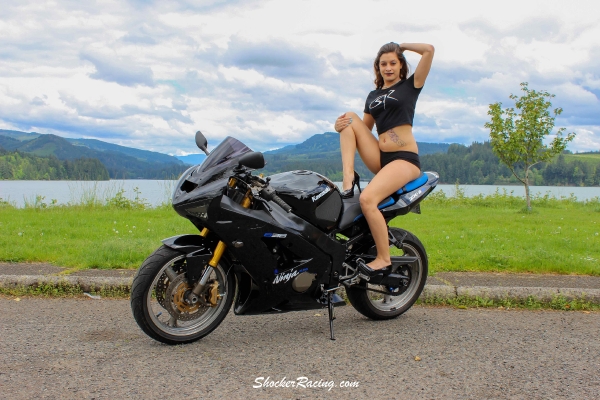 View Patricia's full photo gallery here
View Patricia's full photo gallery here
View Patricia's full photo gallery here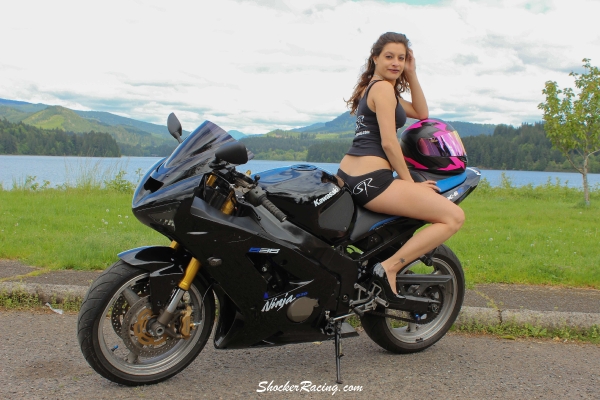 View Patricia's full photo gallery here
View Patricia's full photo gallery here
4th of July Photoshoot Video:
DON'T MISS - Beauties, Bikini's and Burnouts - Click Below: