VIDEO: Using a MATCC Foam Cannon with a Karcher Pressure Washer
Written by James Friday, 06 July 2018 09:24
Mrs ShockerRacing and I have been wanting to try out a Foam Cannon for some time now, but I was having issues figuring out how to make it work with the Karcher K3.450 Pressure Washer that I already own.  With the advice of our friend Gavin from Gav Details, we ordered up a MATCC Snow Foam Lance Foam Cannon from Amazon for just under $20.  His recommendation was that this foam cannon was the best bang for the buck, so I figured we would get it and then try to figure out how to adapt it to our Pressure Washer since I was having a hard time finding the information online.  Hit the link for more details and to see our video with Mrs ShockerRacing demonstrating what we did and how it worked with the Adam's Polishes Ultra Foam Shampoo: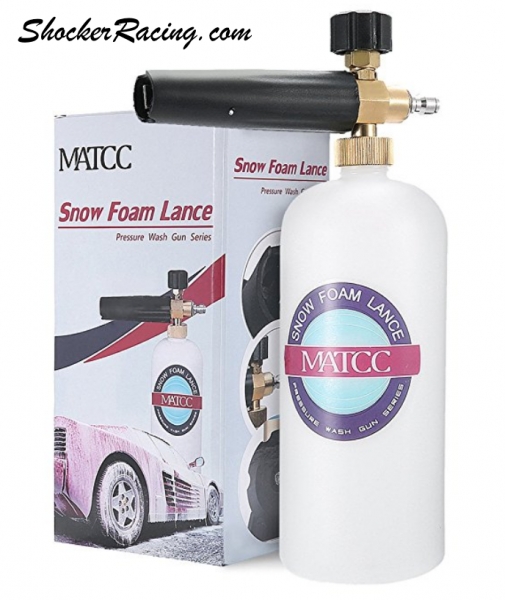 Once we received the MATCC Snow Foam Lance from Amazon it was clear that we would need some sort of adapter made specific for the Karcher gun and began to do some research.  I found the proper adapter on Amazon for under $10 by simply searching "Karcher Adapter" and what I found was called "Foam Cannon Adapter Male Fitting Connector for Karcher K Series" and was sold by a seller named AutoCare.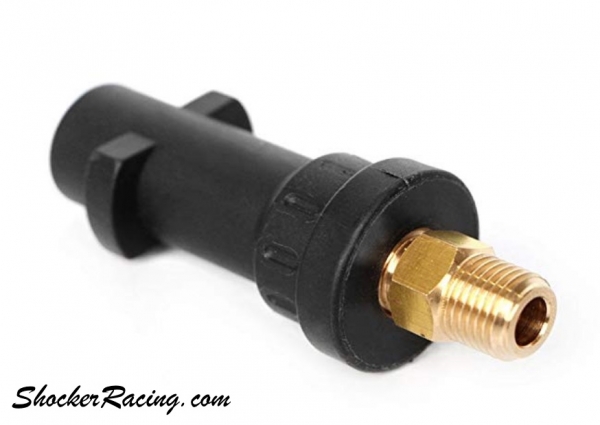 Once the Karcher adapter arrived, I was still under the impression that I would need an additional adapter but soon realized that I just need to remove the male fitting from the MATCC Foam Cannon and then thread the Karcher Adapter into the foam cannon as you will see Mrs ShockerRacing Demonstrate in the video.
If you enjoy this video please be sure to give it a like, be sure to subscribe to our channel, and leave a comment!
Big thanks to our friend Jordan over at Cars Move Me for allowing us to use his Shelby GT500 for this video, make sure to check out his Youtube channel for more details on his Shelby: YouTube.com/carsmoveme
Big thanks to Gavin from Gav Details! Check out his YouTube channel for more detailing product reviews: YouTube.com/gavdetails
Check out the AdamsPolishes Ultra Foam Shampoo here: https://amzn.to/2xNHBgN
Here is the MATCC Snow Foam Lance we ordered on Amazon: https://amzn.to/2IbLUrb
Here is the Karcher Adapter we ordered on Amazon: https://amzn.to/2zs4OXW
UPDATE: I HAVE SINCE CHANGED TO A KARCHER ADAPTER THAT ALLOWS ME TO USE THE QUICK CONNECT ON THE MATCC FOAM CANNON.  CHECK IT OUT HERE: https://amzn.to/2zrtDmV
Follow ShockerRacing on our Social Media: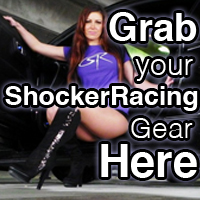 Instagram: @ShockerRacing
Twitter: @ShockerRacing1
Facebook: Facebook.com/ShockerRacing
YouTube: YouTube.com/ShockerRacing
Snapchat: @ShockerRacing
DON'T MISS - 4th of July Beauties, Bikinis, and Burnouts - CLICK BELOW: