Chelsea McCullough
Written by James Monday, 27 August 2018 17:05
21-year-old Chelsea McCullough is completely new to modeling, but she is jumping SR BoyShorts first into the automotive modeling scene.  Chelsea's fiancé, Bruce, knew our resident photographer Chris Auditore, and recently booked her first photo shoot.  Bruce owns a handful of collector cars and with the intention of listing some of them for sale, they thought it might help the for sale listings grab some attention by having Chelsea pose with them.  This is when Chris informed Chelsea about ShockerRacing and suggested that she rep some of our apparel, and that is when the magic happened!

The five foot tall blonde has lived in Tennessee her entire life, but moved from Manchester to Murfreesboro about 10 years ago.  The black beauty that Chelsea chose to shoot with for her introduction to the ShockerRacing Girls is Bruce's 1967 Pontiac GTO.  This isn't just any restored GTO though... it features a custom built Twin Turbo LS Engine making over 1000 horsepower!  This Goat also received a custom lowered suspension to match the power level but retains the stock interior.
Check out the rest of Chelsea's interview here: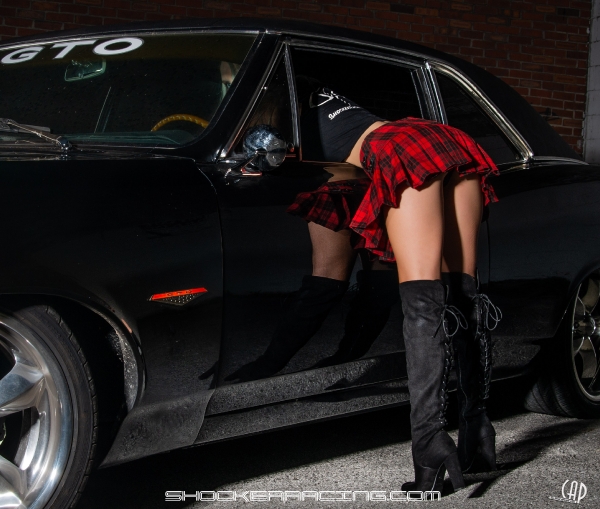 SR: What do you do for a living?
Chelsea: I am a store manager and book keep for a self storage facility.
SR: What was your first car?
Chelsea: My first car was a 2004 Honda Civic.
SR: What do you currently drive?
Chelsea: A completely stock BMW 650i.
SR: What is your dream car?
Chelsea: That would be a 1970 Plymouth Superbird.
SR: If ShockerRacing was going to pay for any one mod to your BMW, what would you choose?
Chelsea: I would choose a wide body kit for it!
SR: How did you get involved in the car scene?
Chelsea: My fiancé got me involved. He has 10 different cars and he started taking me to car shows and that is when I absolutely fell in love... with him and cars!
SR: What is your favorite automotive event of the year?
Chelsea: LS Fest for sure.
SR: What is your biggest pet peeve?
Chelsea: I hate when people bully others on social media to "look cool".
SR: What is your favorite food?
Chelsea: Definitely Crab Legs.
SR: Do you have any Tattoos?
Chelsea: I have a few tattoos, on my right shoulder I have a mandala.  On my left bicep, I have my fathers hand writing.  I am very close with dad.  I have a tulip with the word cousin written in the stem, because my cousin is my best friend.  And lastly, I have a beautful set of wild flowers in memorial of my late mother who passed last year.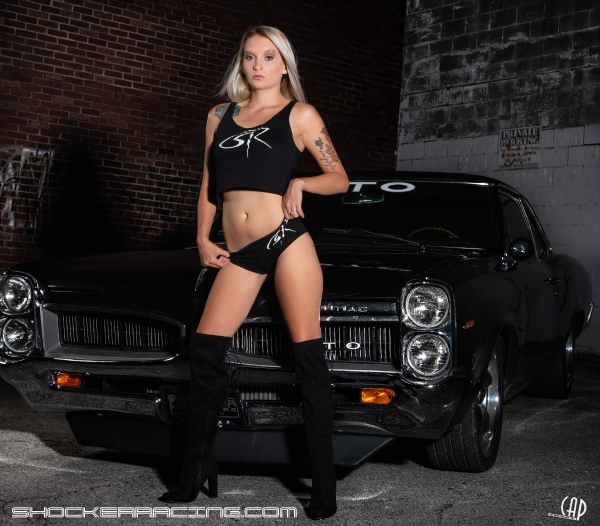 Make sure you follow Chelsea on her Instagram page for more amazing photos: @cars_and_chelsea
Follow the photographer Chris Auditore on social media: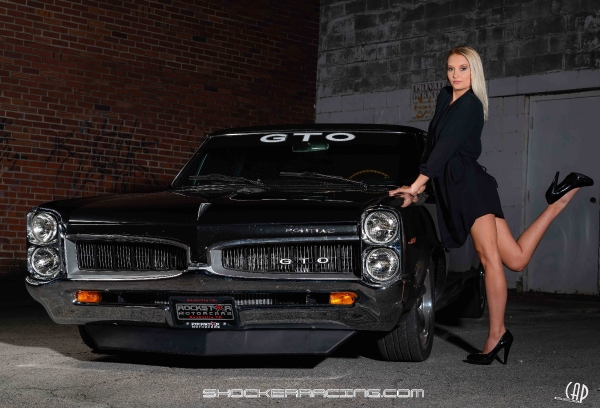 Follow ShockerRacing on our Social Media: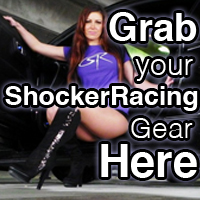 Instagram: @ShockerRacing
Twitter: @ShockerRacing1
Facebook: Facebook.com/ShockerRacing
YouTube: YouTube.com/ShockerRacing
Snapchat: @ShockerRacing
View the full photo gallery here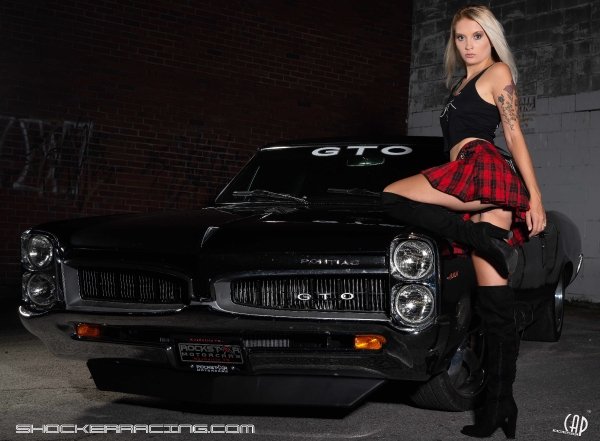 View the full photo gallery here
DON'T MISS - Alyson Marie's first ShockerRacing Girls Feature - CLICK BELOW: