Brandi-Lee Wilson
Written by James Tuesday, 04 September 2018 07:50
The ShockerRacing crew is out here in Myrtle Beach South Carolina for Mustang Week 2018.  This happens to be my first time meeting in person some of the ShockerRacing Girls that have been so important in our growth including Bex Russ and Alexandra Owen.  We have also had the opportunity to meet JD Joyride TV, and Ronnie from All Cars United and look forward to meeting many more!  One of which is our latest ShockerRacing Girl: Brandi-Lee Wilson!  The 22 year old South Carolina native has been patiently waiting for her feature to be released and we are excited to be able to release this during Mustang Week when we will actually get the opportunity to meet her!
For Brandi-Lee's first ShockerRacing Girls Feature, she teamed up with MRH Photography and car owner Justing Beaty.  Justin brought out both of his cars, an S197 Mustang and a RB20 S13 Nissan.  The team invaded a random parking lot in Lancaster, SC to begin shooting.  Brandi-Lee repped her ShockerRacing Boyshorts and one of our Grey Crop Tank Tops.
We asked Brandi-Lee what got her interested in ShockerRacing, "I have been to many events that ShockerRacing Girls have been repping at, and I have a lot of fun talking to them.  To me ShockerRacing is a place for female car and bike enthusiasts and models to come together and grow and it's something that I am excited to be a part of."  We are glad to have Brandi-Lee joining the team and are happy that she sees that the ultimate goal for ShockerRacing has always been to bring so many amazing women together in the car scene and network together to help each other grow.
Check out the rest of our interview with Brandi-Lee:
SR: What do you do for a living?
Brandi-Lee: I am a licensed Cosmetologist of North Carolina and South Carolina.
SR: Are you originally from Lancaster, SC?
Brandi-Lee: Yep, born and raised!
SR: What do you currently drive?
Brandi-Lee: I drive a 2005 Acura RSX with a K20 Motor and 5 speed transmission.
SR: What was your first car?
Brandi-Lee: My first car was a 2007 Mustang V6 4.0 and her name was Black Betty.  I put Chrome Mustang Lettering across the trunk but painted it red.  I removed the rocker stripes down the side of the car.  I had the V6 pony package grille and blacked it out.  I blacked out the Bullit wheels and the trunk emblems.  In 2015, I wrecked her and have been looking for something to catch my attention to replace her.
SR: If ShockerRacing was going to pay for any one mod to your car, what would you choose?
Brandi-Lee: Due to not currently having a car that I want to mod right now, but eventually wanting another Mustang, I would have to say that I would want a D1X Supercharger.
SR: What is your dream car?
Brandi-Lee: My dream car would be a 1967 Shelby GT500 Metallic Gray with Black Racing Stripes.  Yes, I know, probably the typical Mustang Owners dream car but what can I say, I grew up watching Gone In 60 Seconds because I had it on DVD.
SR: If you could travel and take your dream car anywhere in the world, where would you go?
Brandi-Lee: I would go to Tokyo, Japan.  I would drive a right hand drive Datsun 240Z in Gun Metal Gray with Purple Wheels.
SR: How did you get involved in the automotive scene?
Brandi-Lee: It started out as small car meets in my home town when I first got my license.  Then I grew up going to Mustang Week and car meets at UNCC on Sunday nights.  And now I love events like Tuner Evo, Dankfest, and Import Alliance.  My heart belongs in the car world, there's just nothing like the roar of an engine and the backfire of an exhaust 2 step.
SR: Which event is your favorite of the year?
Brandi-Lee: That would probably be Dankfest with the Low Car Limbo competition, watching Miata's pile people on trying to go under the limbo stick.  And I love the burnout events at Myrtle Beach Speedway for Mustang Week.
SR: What modeling experience do you have?
Brandi-Lee: I have been working with Black Cat Modeling in Greenville, South Carolina for about 3 years now.  I have worked with many other photographers and a few magazines based out of NYC.
SR: What was your favorite part about the shoot?
Brandi-Lee: I had so much fun being able to good off with cars and play with bubbles and water on a hot day.  My friend Just was spraying the water hose in the air trying to make it look like rain.
Make sure to check out the crew on their social media:
Model - Brandi-Lee
FB - Brandi-Lee Wilson
IG - @_theofficial_b
Snapchat - modelm_k4
Twitter - @_theofficial_b
Photographer - Matt Heisler
Car Owner - Justin Beaty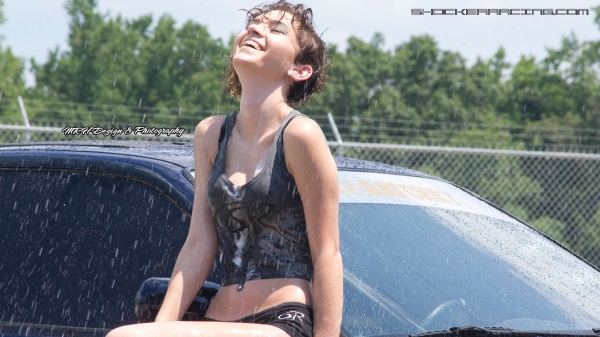 Follow ShockerRacing on our Social Media: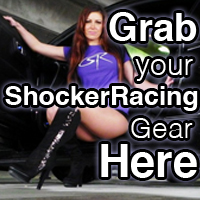 Instagram: @ShockerRacing
Twitter: @ShockerRacing1
Facebook: Facebook.com/ShockerRacing
YouTube: YouTube.com/ShockerRacing
Snapchat: @ShockerRacing
Check out Brandi-Lee's full photo gallery here
Check out Brandi-Lee's full photo gallery here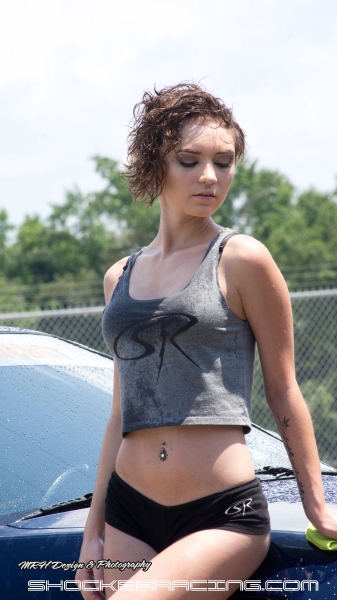 Check out Brandi-Lee's full photo gallery here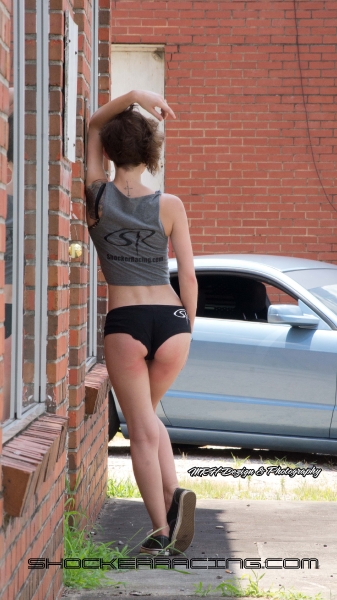 Check out Brandi-Lee's full photo gallery here
Check out Brandi-Lee's full photo gallery here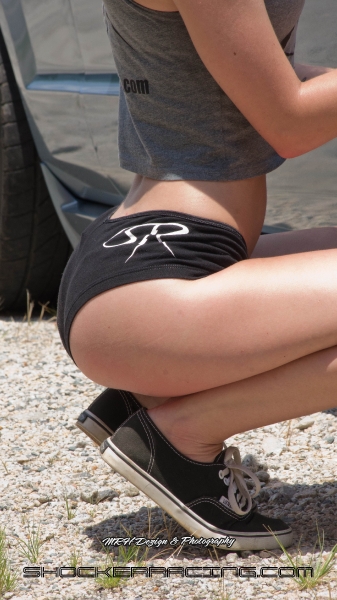 Check out Brandi-Lee's full photo gallery here
Check out Brandi-Lee's full photo gallery here
Check out Brandi-Lee's full photo gallery here
DON'T MISS - Chelsea McCullough - Click Below: