Aria Paige Shoots with Chris Auditore Photography
Written by James Saturday, 15 September 2018 08:40
Resident photographer, Chris Auditore headed back to the shop at Street Rods by Michael for another round of photos with one of their amazing Hot Rod builds.  This time he lined up Nashville based model Aria Paige, and a beautiful black Ford Street Rod named Thumper as well as a C3 Corvette and another beautiful red and silver Hot Rod.  For her ShockerRacing debut, the beautiful brunette rocked a pair of the classic SR Boyshorts and a Black Crop T-Shirt.

You may remember the Street Rods by Michael shop from our feature with Natasha Sanders: Natasha Sanders Takes Over Street Rods by Michael
This time around Aria posed with Thumper, a 1932 Ford 3 Window Coupe that was custom built and designed down to last detail showing off the amazing work that this shop is capable of.  You can even see that the exposed Flathead 400HP engine compartment is almost as stunning as Ms. Paige.
Don't miss the whole crew on their social media pages:
Model - Aria Paige
Photographer - Chris Auditore
Shop - Street Rods by Michael
Follow ShockerRacing on our Social Media: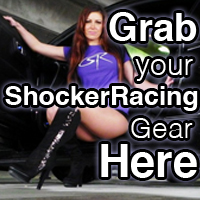 Instagram: @ShockerRacing
Twitter: @ShockerRacing1
Facebook: Facebook.com/ShockerRacing
YouTube: YouTube.com/ShockerRacing
Snapchat: @ShockerRacing
Check out Aria's full photo gallery here
Check out Aria's full photo gallery here
Check out Aria's full photo gallery here
Check out Aria's full photo gallery here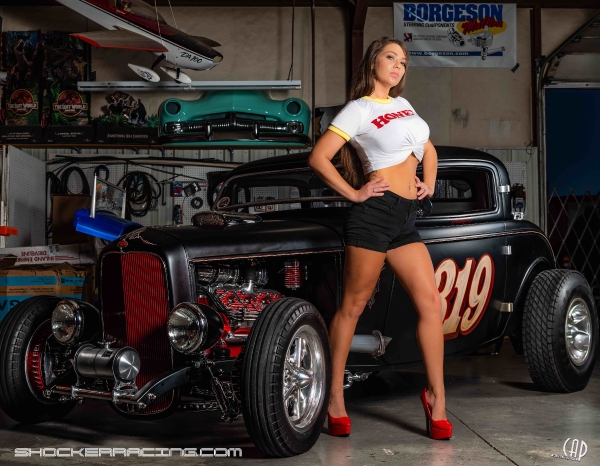 Check out Aria's full photo gallery here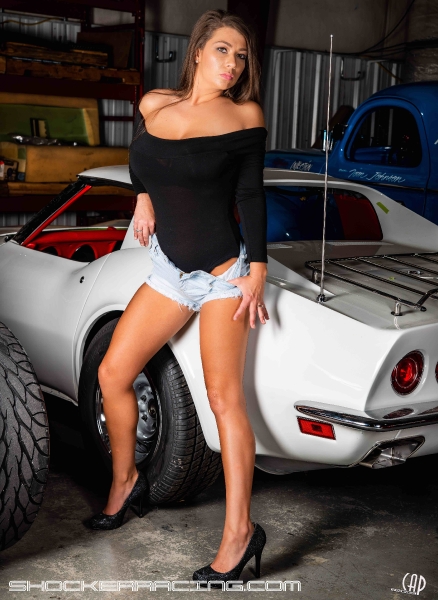 DON'T MISS - Brandi-Lee Joins the ShockerRacing Girls - CLICK BELOW: