ShockerRacing 2019 Calendar Cover Shoot
Written by Bex Russ Wednesday, 05 December 2018 09:43
Shocker Racing has had yet another outstanding year with the fulfilling opportunity to work with some of the most amazing women. In the past year ShockerRacing has shared many new faces who have grown to become some of our fans favorite car models. This year we wanted to show our gratitude to two of our most loyal elite spokesmodels. Both of these ladies have received amazing feedback on every feature and post shared about them. Both ladies currently hold the top favorited pictures on our Instagram. Both have gone above and beyond the expected as a model for ShockerRacing. These ladies have helped shaped the new expectations of ShockerRacing models for the future. We are very excited to announce official ShockerRacing models Sarah Sen.Cityy and Bex Russ as our '2019 Shocker Racing Girls Calendar' cover models.  Hit the link to see the official Calendar Cover Shot and more pics from this shoot!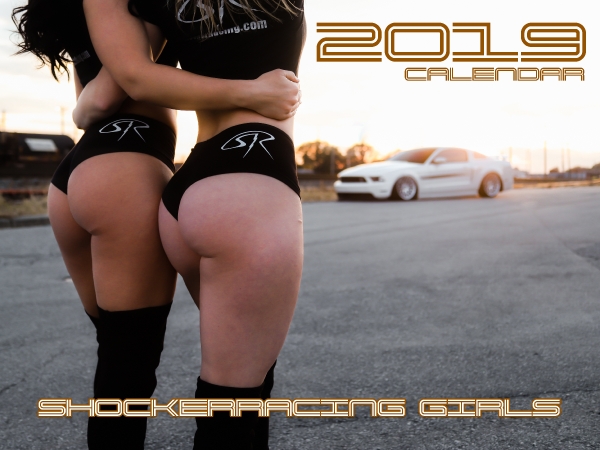 Many fans know, our girls work together often from car events to personal shoots. And when they collab they are always fire! Bex and Sarah told Shocker Racing they had a fantastic shoot. "I love working with Bex. She and I work so well together. The two of us can flow, pose fluently, and crack jokes at the same time. " Sarah told us. Bex went on to say, "I love working with Sarah, she always makes the session fun. We know how each other move in the frame and it's easy to accomplish the perfect images." Our girls looked phenomenal in every picture with our famous ShockerRacing Bootyshorts and ShockerRacing Crop tops,  which actually inspired the cover photo.
Bex had the idea of featuring the popular booty shorts with the most popular booties on ShockerRacing for the Calendar by mimicking a Sports Illustrated Calendar cover. "I was inspired by the original picture. To me it showed unity and teamwork. Shocker Racing is about supporting young women in the industry. Why not share that on our 2019 Calendar?" Of course it wouldn't be a Shocker Racing Calendar Cover without a Mustang. Big thanks to Tristin Adams for letting the ladies use his 2011 California Special for the EPIC shot.
Check out his Mustang mod list here…
Airlift 3P Suspension
19x10 et35 Rotiform RSE
Jlt cold air intake
Lund 93 tune
BBK x-pipe
Ford Performance axle back Exhaust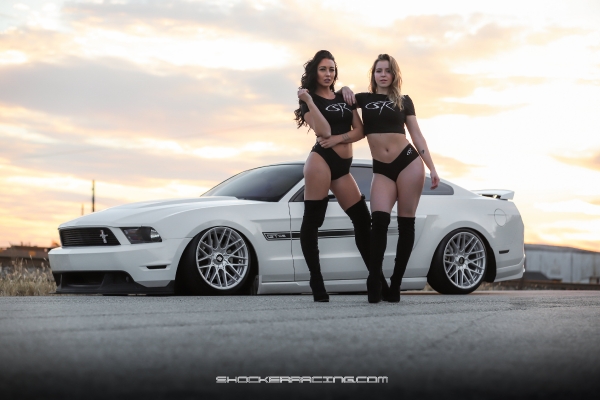 The 2018 ShockerRacing Girls Calendar might be the best collaboration offered by Shockerracing.com yet! This year we feature 12 out of 40 plus of your favorite models who were voted by our fans to be in this publishing. You can pre-order your calendar today for a discounted price of $22.95 here: 2018 ShockerRacing Calendar Pre-Order. Prices will go up in early December when the calendars arrive!! If you would like to work with ShockerRacing in the future to help build your brand, advertise on our website, or become a model for Shocker Racing please email James at shockerracinggirls@gmail.com
Big thanks to James from James Stevens Photography for not only doing this amazing cover shoot but all of the previous shoots with Sarah over the years!  Check out his website: www.jamesstevensphotography.com and find him on Instagram: @JSP_Auto
To see more of Tristin's Mustang, find him on Instagram: @Cali_Special5.0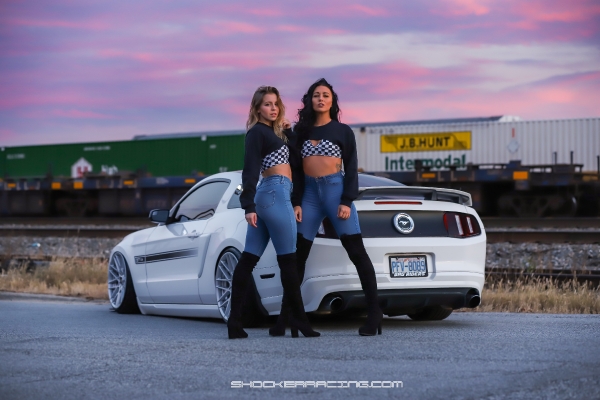 Follow ShockerRacing on our Social Media: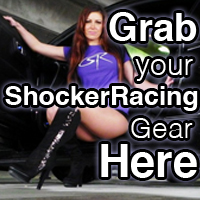 Instagram: @ShockerRacing
Twitter: @ShockerRacing1
Facebook: Facebook.com/ShockerRacing
YouTube: YouTube.com/ShockerRacing
Snapchat: @ShockerRacing
Order your 2019 ShockerRacing Girls Calendar now! Click the photo below to order: