Lainey Freeman - Round 2
Written by James Tuesday, 16 April 2019 09:37
Unless you've been living under a rock in 2019, you already know that Lainey Freeman has been super active with ShockerRacing.  It's only April, and this is her third photoshoot featuring our ShockerRacing Apparel! Ms. Freeman showed off our famous Boyshorts along with her Heart Logo Tank Top and matched them with a pair of knee high boot.  This time around, she paired up with Lee Pedrozo from Rozo.Photo for a shoot with Greg Mullikin's Orange Mustang.  Lee met Lainey came from the Tampa area to shoot with Lainey in Jacksonville.  Of course, Lainey also included her own Stang in some of the shots.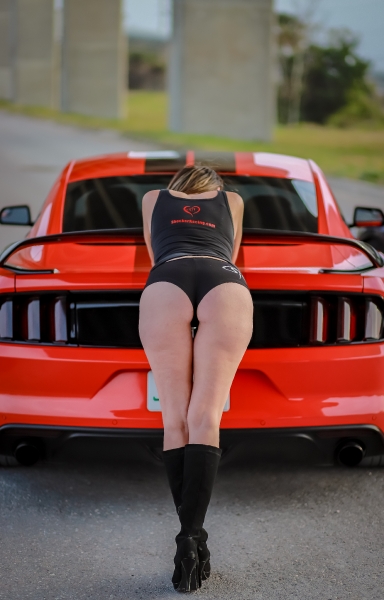 For more on Lainey and her Mustang, be sure to check out her very first feature: Lainey Freeman Joins the ShockerRacing Girls
Greg's Mustang is a 2016 S550 V6 that features a Cold Air Intake, BBK Shorty Headers, Borla Atak Catback Exhaust, PRX Tune, Eibach Sportline Springs, Tinted Lenses, Carbon Fiber Dash Kit, and a GT350R Carbon Fiber Wing.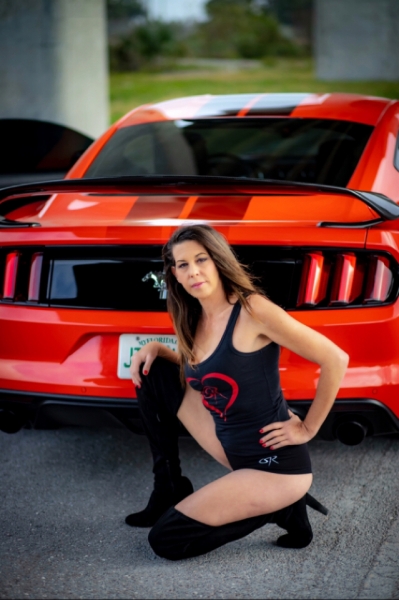 The group decided to head to a couple of Florida locations for this shoot.  The first being 800 Houston Street to use the graphics wall as a background.  The second spot was under Dames Point Bridge.  Lainey tells us this spot was perfect because it provided cover from the rain and wind.
You can catch Lainey out at her next big event, Mustangs At Daytona, coming up in July.
Follow the crew on Instagram -
Follow ShockerRacing on our Social Media: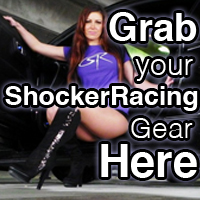 Instagram: @ShockerRacing
Twitter: @ShockerRacing1
Facebook: Facebook.com/ShockerRacing
YouTube: YouTube.com/ShockerRacing
Snapchat: @ShockerRacing
View Lainey's Full Photo Gallery Here
View Lainey's Full Photo Gallery Here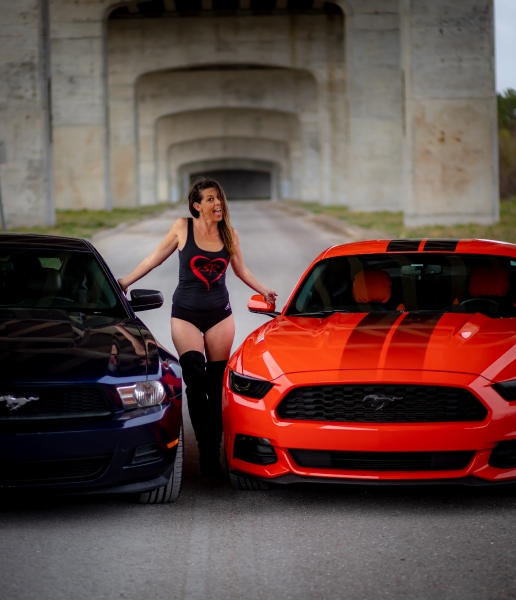 View Lainey's Full Photo Gallery Here

View Lainey's Full Photo Gallery Here
View Lainey's Full Photo Gallery Here
View Lainey's Full Photo Gallery Here
DON'T MISS - HAYLEY P. JOINS THE SHOCKERRACING GIRLS - CLICK BELOW: