Hayley Perkinson - Back Again With A Jaguar
Written by James Friday, 31 May 2019 16:34
It's only been a couple of months since Hayley first joined the ShockerRacing Girls, and she is already back with her second photoshoot.  She teamed up photographer Alex Pace again and took to the Dallas Fabrication Yard.  They were lucky to get their hands on a 2006 Jaguar Super V8 Portfolio.  This SV8P is one of only 145 of these Jags to sold in the United States. Hayley chose to wear her ShockerRacing Boyshorts and paired them with a white long sleeve top.
The Dallas Fabrication Yard proved to be a really colorful location with the graffiti wall backdrops.  The urban feel of this entire photo shoot with a Jaguar was a much different feature than Hayley's previous shoot with a dirt bike out in the country backroads.  If you missed that feature, you can check it out here: Hayley Perkinson Joins the ShockerRacing Girls
The second spot that Hayley and Alex used for a shoot location was in downtown Dallas at night.  "The shots were taken in the middle of an intersection, and we did them in less than ten minutes," Hayley exclaimed.  The intersection gave them a perfect view of the Dallas night lights.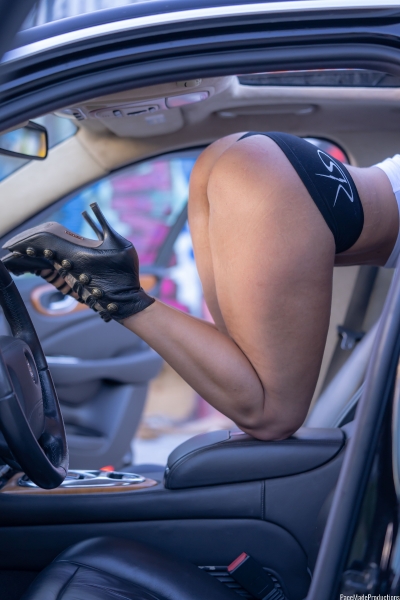 If you are in Texas, you will find Hayley at her next event which is Racewars in Ennis, TX on June 2nd.
Follow Hayley on Instagram - @hperkinson_2010
Follow Alex on Instagram - @pacemadeproductions
Follow ShockerRacing on our Social Media: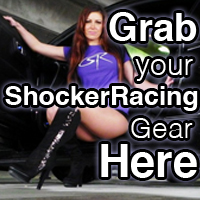 Instagram: @ShockerRacing
Twitter: @ShockerRacing1
Facebook: Facebook.com/ShockerRacing
YouTube: YouTube.com/ShockerRacing
Snapchat: @ShockerRacing
VIEW THE FULL PHOTO SHOOT HERE
VIEW THE FULL PHOTO SHOOT HERE
VIEW THE FULL PHOTO SHOOT HERE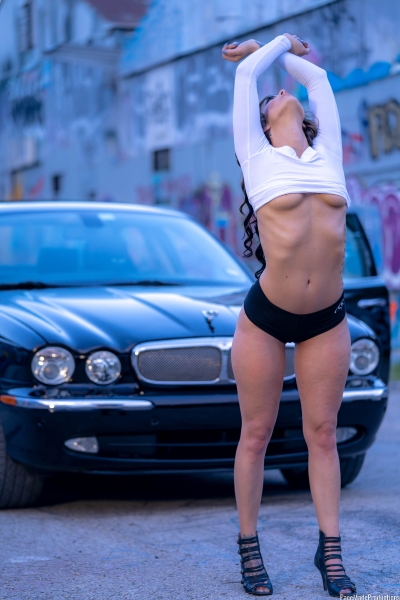 VIEW THE FULL PHOTO SHOOT HERE
VIEW THE FULL PHOTO SHOOT HERE
VIEW THE FULL PHOTO SHOOT HERE
VIEW THE FULL PHOTO SHOOT HERE
VIEW THE FULL PHOTO SHOOT HERE
DON'T MISS - KRISTEN CAREY JOINS SHOCKERRACING GIRLS - CLICK BELOW: