Corvette Museum Sinkhole Swallows 8 Corvettes
Written by James Wednesday, 12 February 2014 16:26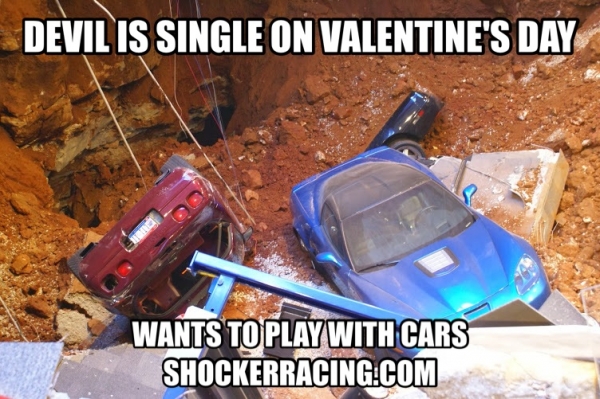 The news of a huge sinkhole swallowing 8 Corvettes today at the Corvette Museum in Bowling Green, KY! It's a sad day but we chose to have some fun with it!
UPDATE 2/13/14: The National Corvette Restorers Society(NCRS) has released a statement saying that the cars will all be restored.  Many will be restored by NCRS Members!
UPDATE 2/14/14: Chevrolet has stepped up and stated that they will help with the restoration of all of the cars damaged in the Sinkhole.
Update 2/28/14: The Corvette Museum is set to begin removal of the cars from the sinkhole next week, starting with the Blue Devil ZR1.
Update 3/3/14: The Corvette Museum removed the Blue Devil ZR1 and the damage is not too bad.  The ZR1 fired up on its first try after removal.  They also removed the Ruby Red Corvette and unfortunately it was not as lucky.  It will be sent out to begin restoration immediately.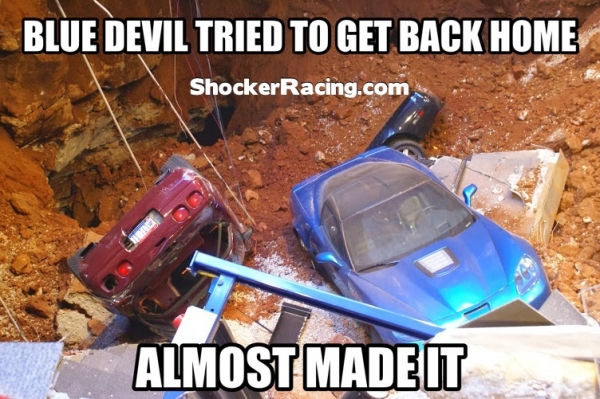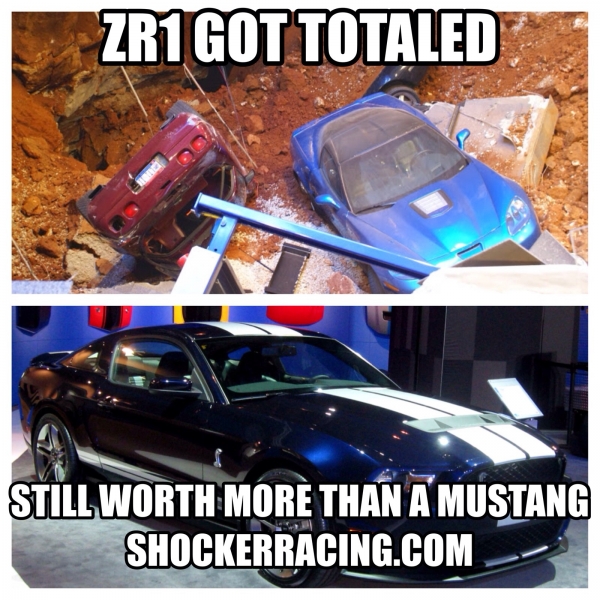 Corvette Museum Surveillance Camera Footage: