Written by James Tuesday, 18 February 2014 10:47
In 2009, Motor Trend Magazine named the Nissan GT-R Car of the Year.  Most people know the GT-R as "Godzilla" but MT named it ichiban, or "number one", after it beat out one of the toughest fields of competitors Motor Trend had ever tested! The GT-R went from 0-60mph in 3.3 seconds, does the quarter mile in just over 11 seconds, and tops out at 195mph.  For most people, Godzilla's 480 twin turbo'd horsepower and performance would be plenty... This wasn't enough for North Carolina native, Josh.  He found this completely stock 2009 GT-R online in Atlanta. Before long, Josh was sending it to DBR High Performance in Spring Hill, TN for an AMS Performance 850 Package!  Josh was very impressed with the car but still wanted more...
Josh decided to send "ichiban" back to DBR High Performance to take this beast to the next level.  It was stepped up to the AMS Alpha 9 package which included:
*AMS 3.8L Forged Long Block
*AMS Cams and Ported Cylinder Heads
*Alpha 9+ Turbo Kit
*Full AMS fuel system with ID1000's
*Alpha front mount intercooler
*Alpha 90mm Down and Mid Pipes
Above: AMS 3.8L with new K&N Filters at DBR(Click the photo to see the full build gallery)
Below: New Front Mount Intercooler installed(Click the photo to see the full build gallery)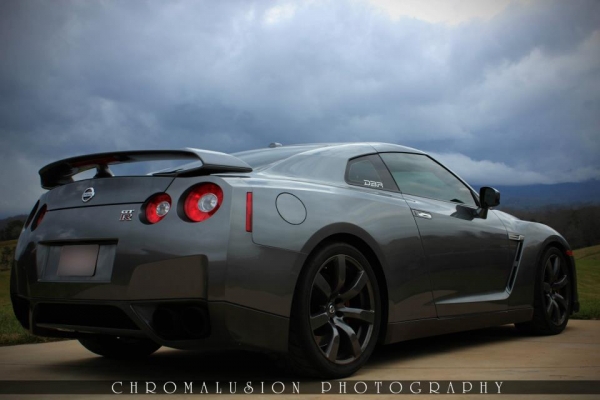 This AMS Alpha 9+ package gives Josh's GT-R a 500+ horsepower increase over stock and makes it capable of over 200 mph in the standing mile! On race gas this package makes 1050+ hp and with the pump gas tune it makes 950+ hp!  It is capable of 9 second quarter mile times with just the pump gas tune.  With all this power on tap, Josh still maintains stock driveability and stock-like turbo spool with no lag.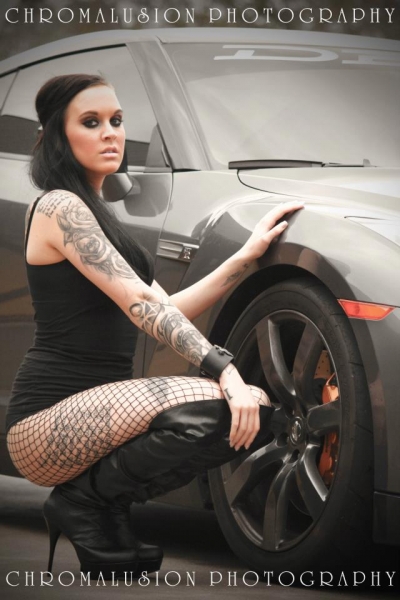 Josh has recently changed to a set of Flat Black wheels along with removing the spoiler and adding faux carbon fiber on the deck lid of the trunk, setting this monster apart from the rest of the GT-R's running around!
Most photos are courtesy of Chromalusion Photography. All work is copyrighted. DO NOT USE photos without permission. Unauthorized duplication, cropping and editing of any kind is a violation of copyright.
Videos From DBR:
First Startup
AMS Alpha 9 GT-R On-Ramp Launch
Check out our full feature with Ashley Cunningham and a CTS-V: