Saturday Shorty with Lainey
Written by James Saturday, 12 October 2019 08:36
Recently we started a new theme on Saturday's with Shocker Racing's Instagram. We've been calling it 'Smile Saturdays'! The pictures shared on Saturdays have some of our favorite SR Models showing their sweet personalities and its great to see that SR Fans are loving it! The Shocker Racing admins have always shared our fans favorite "assets". However, in recent months we've had to change a few things to properly follow Instagram's newest 'community guidelines'. Sharing more respectable and wholesome content to keep the page relevant and avoid being shadow-banned, but as always you can continue to enjoy the "assets" right here on ShockerRacing.com so check back often!
A cheerful favorite among the SR Fans has sent us some wonderful photos that fit the Saturday theme perfectly. Ms. Lainey met up with photographer Lee Pedrozo and car owner Weston Butts in Jacksonville, Florida and rocked the camera! The crew picked an old abandoned Building in the heart of soaring Jacksonville for the perfect backdrop of this session. Lainey tells us "The location was picked because of the old style look. It was about 92 outside but we had a blast."
Lainey's smile is a hard thing to beat standing next to Weston's 2014 Mustang. She showed off her pink heart SR logo tank top and famous black SR booty shorts. Lainey told us her favorite features on the car were "The unique look and those bad-ass racing seats." Lainey admitted, like many of our models, that she made a few fans during the shoot from some interested onlookers. We don't blame her one bit. That smile could steal anyones heart.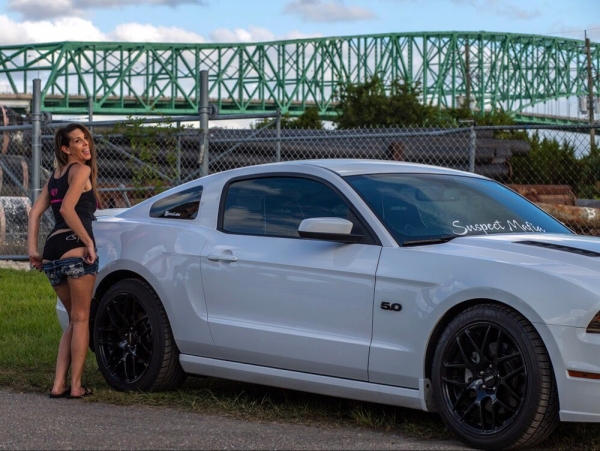 Lainey runs a car group on Instagram called @suspectmafia. Where she met the car owner. She told us that the photographer actually travels from Tampa to work with her on these special shoots for Shocker Racing. Lainey hopes that one day the pair will get to host a session at the popular location of Daytona Speedway. We hope so too!
You can catch Lainey at her next car show October 12th at the Flaming Car Scene Show in Jacksonville, Florida. If you would like more information on how to become a Shocker Racing model. Please email us why you should be apart of the team at  This e-mail address is being protected from spambots. You need JavaScript enabled to view it .
Follow the team…
Model: Lainey Freeman, IG- @stang__girl
Photographer: Lee Pedrozo, IG- @rozo.photo
Car Owner: Weston Butts, IG- @wes5.slow
VIEW LAINEY'S FULL PHOTO GALLERY HERE
VIEW LAINEY'S FULL PHOTO GALLERY HERE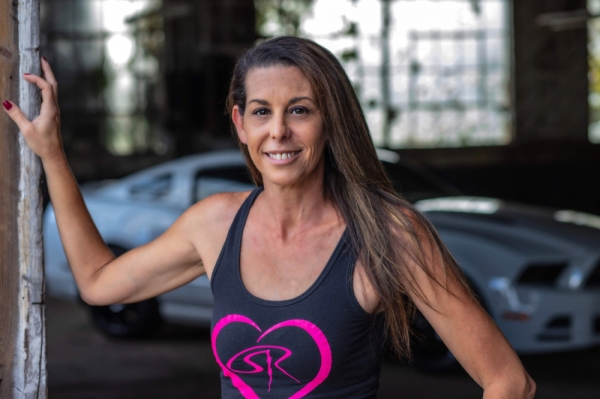 VIEW LAINEY'S FULL PHOTO GALLERY HERE