Hayley Perkinson - Shoot 3
Written by James Anderson Tuesday, 08 September 2020 15:52
Hayley Parkinson and Mike Parker are no strangers to the ShockerRacing fam. Hayley has previously been featured as a ShockerRacing girl and Mike's Honda has also been featured here, but the pair has never worked together… until now. "I randomly met Mike while doing a shoot for another photographer when Mike asked if I would take a picture with his car. When we continued conversing, I found out he was there shooting with another ShockerRacing Girl," Hayley exclaimed. This shoot was just meant to be, so Hayley and Mike began planning to put together a fire shoot. Hit the link to see all of the pics: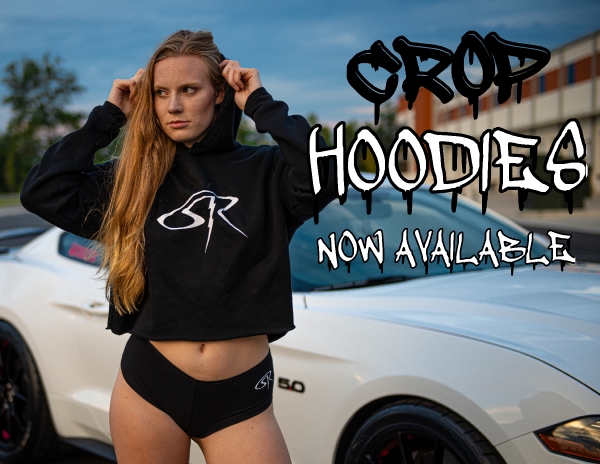 For this shoot Hayley handled her own makeup and styling, and chose to wear her Texas Shocker Crop Top and the Classic SR Boyshorts. The pair met up in Benbrook, Texas at an abandoned building with a nice garage and beautiful landscaping. "It was private enough to show some booty without offending others," Hayley laughed.

You will probably remember Mike's beautiful red 2013 Honda Civic Si from his previous shoots, but if not, be sure to check them out here:
Hayley tells us here favorite part of this shoot was getting to work with Mike. "It's always so much fun to meet up with Mike, he is a great friend," Hayley explained.
Follow Hayley and Mike on social media:

Hayley - @hperkinson_2010
Mike - @nvus_si
Follow ShockerRacing on our Social Media: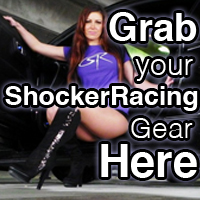 Instagram: @ShockerRacing
Twitter: @ShockerRacing1
Facebook: Facebook.com/ShockerRacing
YouTube: YouTube.com/ShockerRacing
Snapchat: @ShockerRacing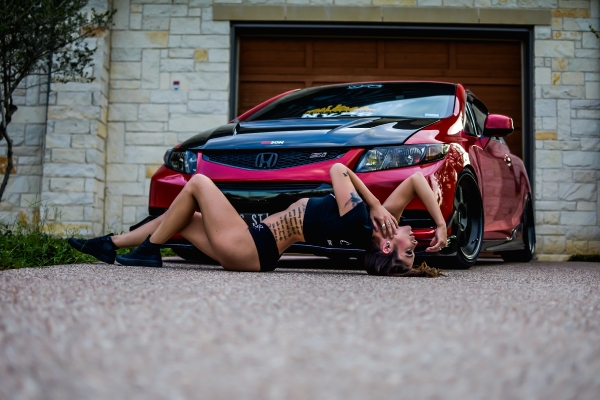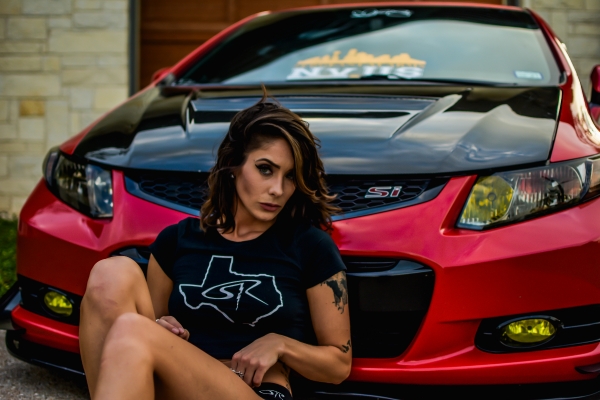 DON'T MISS - MACKENZIE'S BIRTHDAY SHOOT: