Written by James Monday, 21 August 2017 09:59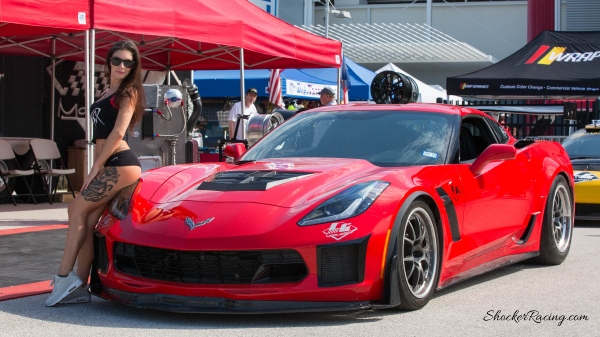 Corvette Invasion is an annual meeting of some of the coolest Corvettes in the country that all started out with two Texas Corvette Clubs arranging a get together!  A few years back Steve Pond and Shawn Jones started out by planning a dinner that would bring the Austin club together with the Houston based club.  From there, this event has exploded into a huge Corvette get together that brings Vettes and vendors from all over the country.  Sadly, I missed this event by just a day! I was in San Antonio with the National Corvette Restorers Society(NCRS) National Convention and actually passed through Austin with 3 Corvettes in tow on my way home to Chicago! Lucky for us, Dennis Scales(@Still2BigPhotos) contacted ShockerRacing with good news that he would be attending with the beautiful McKenzie Moore repping some ShockerRacingGirls apparel!

McKenzie, aka @miss.mmoore, proudly wore her ShockerRacing Crop Tank and a pair of everyone's favorite bootyshorts around Circuit of the Americas.  The Austin, TX based event featured live music, tours of the only F1 track in the U.S., vendors, and of course the Corvette car show.  One of the other main attractions was the attending of a 1969 Corvette dubbed "Astro Vette" because it was formerly owned by Astronaut Alan L. Bean.
The crew from Corvette Invasion was expecting a record number of Corvettes and attendees at this years event including Vette's from all over the world!  Stay tuned for Corvette Invasion 2018, which has already been planned for July 21-22nd at Circuit of Americas.  It's expected to be an even larger event and continue to grow each year!
Follow the crew on Social Media:
McKenzie Moore
Dennis Scales
Corvette Invasion
Follow ShockerRacing on our Social Media: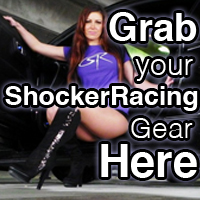 Instagram: @ShockerRacing
Twitter: @ShockerRacing1
Facebook: Facebook.com/ShockerRacing
YouTube: YouTube.com/ShockerRacing
Snapchat: @ShockerRacing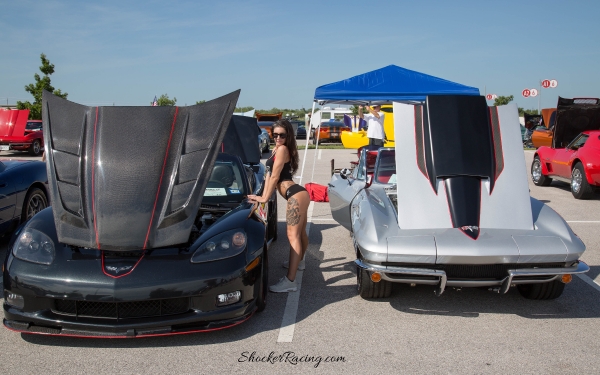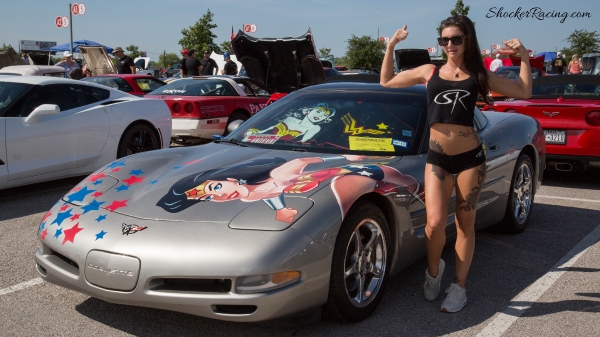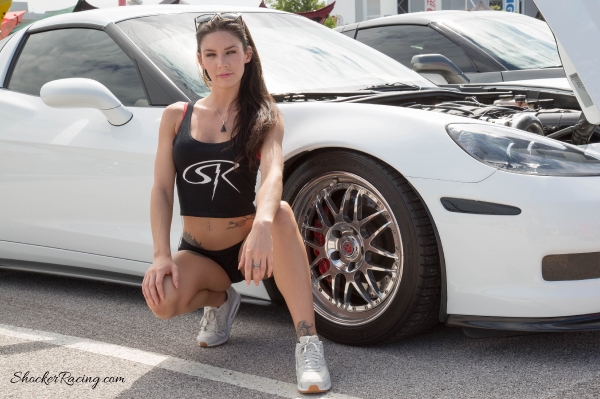 Don't Miss - Get Off The Car! New Girls, New Ride, New Attitude: