Written by James Wednesday, 22 November 2017 20:34
Most people spend their Thanksgiving thinking about and planning out their Black Friday shopping and all of the deals they plan to scoop up.  Not us... we spent our day giving thanks for the opportunity to feature the incomparable Bear Dellinger on what we are calling #BearFriday!  Unless you have been living under a rock the last 4 years, you probably already know Bear and have possibly even met her at one of your favorite automotive events.  Bear spends many weekends either hosting or modeling at events like Tuner Evo or racing one of her three Nissan's.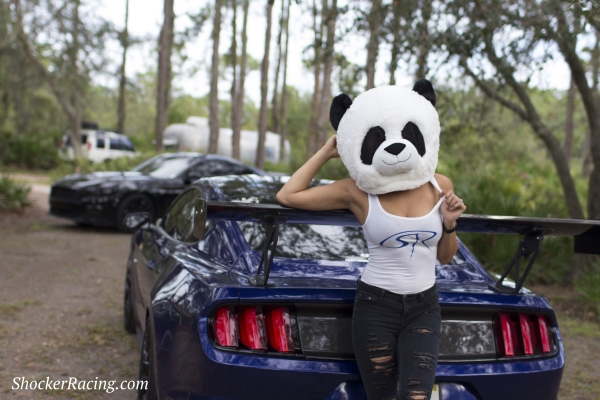 Bear is just as comfortable competing in bikini contests as she is hand-braking into a drift.  Thanks to Matthew Woolbright(Wooly), we were able to coordinate with Bear to have her shoot with his VMP Supercharged 2016 S550 Mustang in between events at FL2K.  Bear was in Tampa, FL hosting the events at Bradenton Motorsports Park during FL2K17.  "My favorite part of this photoshoot was getting to drive Wooly's S550 and seeing what the VMP Supercharger was all about!" Bear tells us.  For Bear's shoot she brought along @leocrearyphoto and his Procharged 2016 Mustang GT to grab the amazing photos.
Click here to see the full modification list for Matthew's Mustang.
Click here to see the full modification list for Leo's Mustang.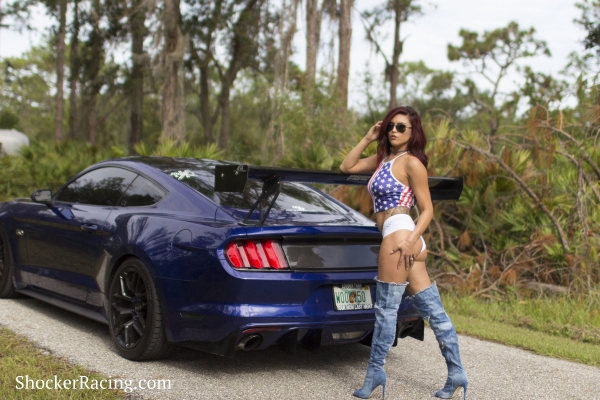 "I am a huge Nissan fan, so maybe that's why I have so many!  I don't see cars as just cars, they are a piece of me as well.  With that being said, I do name them all as if they are my children." Bear was excited to tell ShockerRacing.  The 25 year old Georgia girl chose to name each of her Nissan's after a Greek God or Goddess.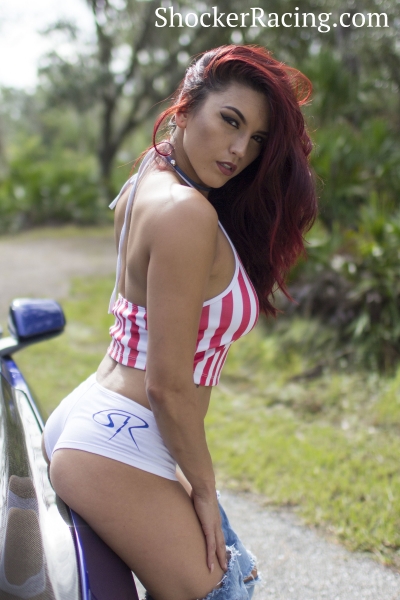 Bears' first Nissan was a 1997 Nissan 240sx S14 Kouki that she bought about 5 years ago with the intention of drifting it.  She gave this Nissan the name, Xena as in the Warrior Princess!  Bear did a few practice events in the mostly stock 240 until she picked up her second 240sx.  Xena was relinquished to daily driver status so Bear has limited the mods in order to keep it functional and reliable.
Click here to see the full mod list for the S14.
She added a 1989 Nissan 240sx S13 to her stable and named it Athena about a year later.  When Bear picked this one up it wasn't even running.  When she got it home she found that the coil packs were under water due to leaves and dirt build up in the head valley.  She cleaned it all up and after a short time she had Athena running and driving around the neighborhood.  Her S13 has seen many transformations since then including a chameleon wrap and many other color schemes.
Click here to see the full mod list for the S13.
Zeus is Bears' third Nissan and it's a 2003 350Z.  It was originally her husband's show car until it was hit by a school bus.  After the accident, the transformation began to convert it from just a show car to a track car and begin to actually use the mods on the car.  The show parts started coming off and the light weight, track oriented parts started going on.  Bear and her husband both track the 350z and drift the S13 as often as possible.
Click here to see the full mod list for the 350Z.
"I have always had a passion for automotive.  Maybe not cars at first, but with trucks and off-roading." said Bear.  She grew up as a country girl going out hunting and mudding and loved it.  She later shifted her attention to motorcycles after she got her first bike, a 2003 Ninja ZX6R.  That's where she found her need for speed.  "The adrenaline behind a bike going 150 mph is one of a kind and something I loved with all my heart, my mom thought otherwise!" exclaimed Bear.  In 2013, she met her husband and he took her to her first car show.  They went to Hot Import Nights Orlando and that was the night that started it all!  Her life changed after that day... Bear had previously been in school pursuing a dream in becoming a dentist, until she got a taste of the automotive scene.  After 3 years of school, she started dabbling in the automotive industry and fell in love immediately... the rest is history!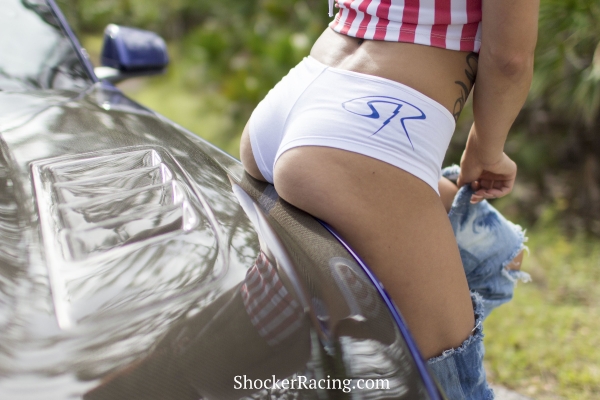 Check out the rest of Bear's interview here:
SR: Are you originally from where you live now?
Bear: I was born and raised in North Georgia, but after high school I moved down to Valdosta, Ga to enroll in the dental program.
SR: How do you know Wooly and his Mustang?
Bear: I met him a few years back at a car show.  I was one of the featured models there and was showcasing my 350z as well.  He saw that I was extremely busy with working and also trying to detail my car.  He stepped in and helped me out with finishing polishing the wheels for me.  It was so greatly appreciated because we all know how much of a task that is on chrome barrels.  We have been friends ever since!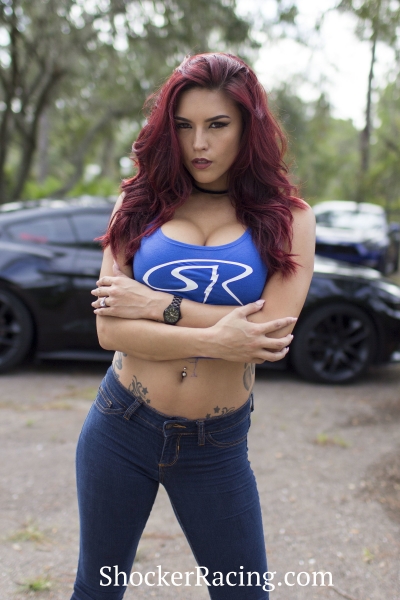 SR: What was your first car?
Bear: It was a 1991 Toyota 4x4 truck.
SR: What is your dream car?
Bear: A manual all original 1969 Mach 1 Mustang with its iconic green and white stripe paint job.
SR: If you could travel and take your dream Mustang anywhere in the world, where would you go?
Bear: Dubai!
SR: If ShockerRacing was going to pay for any one mod to one of your Nissan's, regardless of cost, what mod would you choose?
Bear: I would want a Garrett G25-660 Twin Turbo RB26det Swap in the S14.
SR: What go you interested in ShockerRacing?
Bear: The great content and the enthusiasm for the owners and their cars.
SR: What is your favorite automotive event of the year?
Bear: It would have to be Import Alliance Atlanta.  The genre of cars and attendees are always amazing.  I always get the chance to meet so many of my (Bear) Cubs and get to put faces to the names.  Though my favorite part is getting the chance to drift my S13 while I am there and allowing my true passion to escape.  Modeling is cool and all but the adrenaline you get behind the wheel is priceless!
SR: How much modeling experience do you have?
Bear: I have been hosting events and modeling for 4 years now.  I have experience with hosting shows, being a brand ambassador, VH1 Reality Actor on Hot Grits, 2015 October Hooters Calendar Girl, multiple Bikini Contest titles, YouTube Host for Enthuzd Media, and the list goes on.
SR: What is your biggest pet peeve?
Bear: Stickiness!
SR: What nicknames do you have?
Bear: Mama B3ar or Care B3ar
SR: What is your favorite food?
Bear: Lumpia which is a Filipino Egg Roll.
SR: What is your favorite Pizza topping?
Bear: Mushrooms
SR: Which of the Fast and Furious movies is your fave?
Bear: Tokyo Drift.
SR: Are you a Paul Walker or a Vin Diesel kind of girl?
Bear: Paul Walker all day!
SR: Tells us two things about you that most people don't already know.
Bear: I can blow bubbles off my tongue... weird fact, I know! I have always loved horses and want to have my own horse stable.  I guess that's where my horse power addiction started!
SR: Leave us with your favorite quote.
Bear: "The life of other is reflected upon the peers that surround them, but if you live a life that is guided only by you, then you will be free forever." Bear Dellinger
Be sure to follow the whole crew:
Model - Bear Dellinger
S550 Mustang Owner
Photography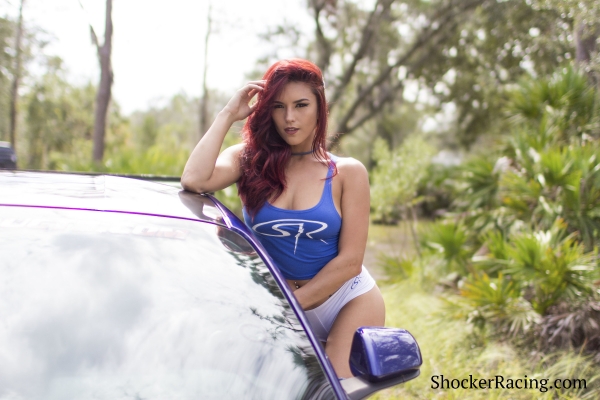 Follow ShockerRacing on our Social Media: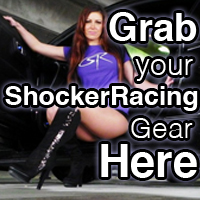 Instagram: @ShockerRacing
Twitter: @ShockerRacing1
Facebook: Facebook.com/ShockerRacing
YouTube: YouTube.com/ShockerRacing
Snapchat: @ShockerRacing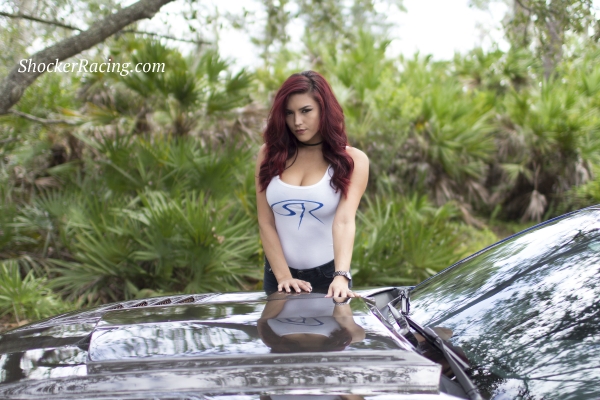 View the full photo gallery here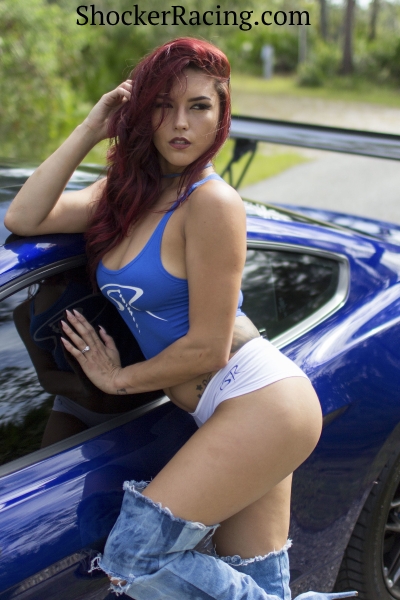 View the full photo gallery here
View the full photo gallery here
View the full photo gallery here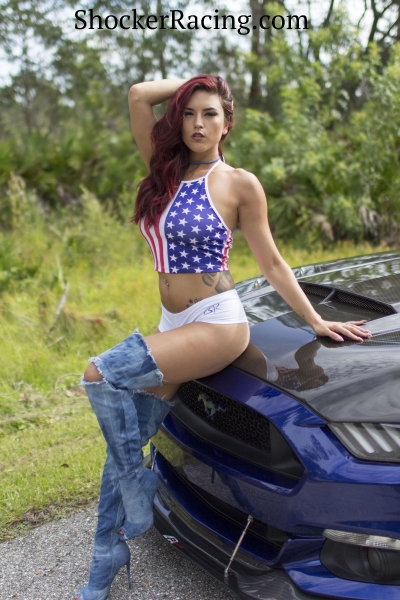 View the full photo gallery here
View the full photo gallery here
View the full photo gallery here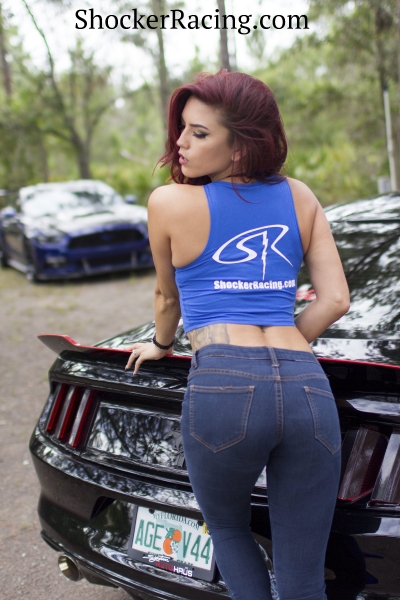 DON'T MISS - #ShockerRacingBadSanta Contest:
Order 2018 ShockerRacing Girls Calendars here: