Written by Tyler Sorget Thursday, 30 November 2017 15:15
"It's a Jeep thing!" If you were to visit Northern Michigan, there's a good chance you would see plenty of modified Jeeps on the road. There's an even better chance that you would see more on trailers, in workshops, and stored away in backyards. Michigan is an off-road paradise with sand dunes, farm field mud holes, and plenty of trails that challenge even the seasoned off-road enthusiast. Our newest ShockerRacing Girl, Brianna Kamyszek, is out to prove that owning a badass Jeep isn't just for the boys!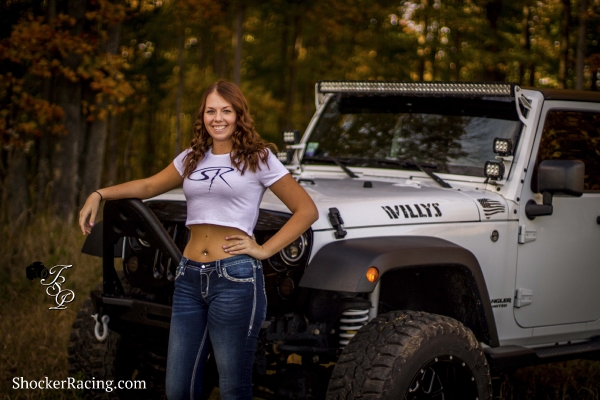 Brianna is a 20 year old college student from Rogers City, Michigan. She shares that her first car was a 2004 Chevy Tahoe, so it's obvious that she loves her trucks. Brianna works hard to balance both school and having the funds to modify her Jeep. The Jeep itself is a 2016 Jeep Wrangler Willys Edition. The list of modifications include: 4-inch Rough Country lift with homemade machined ¾ plate for the front, springs are powder coated white, aftermarket tire carrier, 50-inch light bar with 4 LED pods with powder coated brackets, LED Halo aftermarket headlights, Mastercraft Courser MXT 35x12.5x20 with XD820 20x12 -44 offset, Smittybilt SRC front bumper, and a NightHawk Light Brow.
When asked if ShockerRacing was going to pay for any modification what would it be, Brianna explained, "This is a tough one, there is so much I would want to do. First, I would want different aftermarket fender flares. Also, after seeing videos, I would love to do the Hellcat swap!" With a list of modifications a mile long and talks of a Hellcat swap…Brianna definitely has earned our respect!
As for the photo shoot, Brianna worked with Tyler Sorget from Tyler Sorget Photography on two separate occasions. The first shoot took place early in August at a local sand and gravel pit. Tyler had suggested this would provide a great backdrop to go with an off-road theme. The shoot was very simple in terms of setting, outfits, and poses. Brianna had this to say about her first photoshoot, "I have very little modeling experience so this was out of my comfort zone. It was a lot of fun and I would do it again in a heartbeat. It was laid back and something new. I enjoyed it and cannot wait to do more photo shoots!" Before long it was decided that a Fall themed shoot was going to be added. Brianna and Tyler waited until the leaves turned color, and met at Tyler's for the shoot. Brianna and her Jeep contrast the autumn leaves beautifully.
We can't wait to see what Brianna and Tyler come up with next!
Keep reading to see the rest of Brianna's interview below and be sure to follow her on social media!
*IG: @kamyszekbri
*Twitter: @kamyszekbri
SR: What got you interested in ShockerRacing?
Brianna: I had never really heard of ShockerRacing before until I saw Tyler Sorget doing feature articles. It then sort of sparked my interest to do a photoshoot with Tyler! If it wasn't for Tyler, I wouldn't even know about ShockerRacing.
SR: Are you single?
Brianna: Yes, I am!
SR: What would an ex say is your best asset?
Brianna: My eyes.
SR: What is your biggest pet peeve?
Brianna: People smacking their food, people who cannot put their phones down to talk to you, and people who do not use their blinkers!
SR: Which of the Fast and Furious Movies is your fave?
Brianna: #7
SR: Are you a Paul Walker or Vin Diesel kind of girl?
Brianna: Paul Walker, all the way!
To see outtakes from this shoot and more be sure to follow Tyler on IG, Facebook, and his website!
Follow ShockerRacing on our Social Media: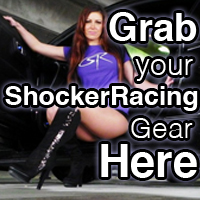 Instagram: @ShockerRacing
Twitter: @ShockerRacing1
Facebook: Facebook.com/ShockerRacing
YouTube: YouTube.com/ShockerRacing
Snapchat: @ShockerRacing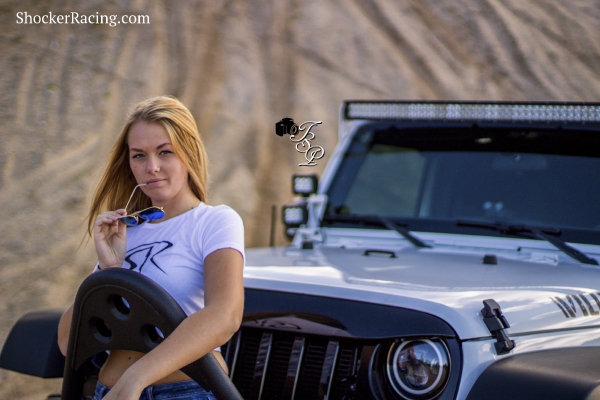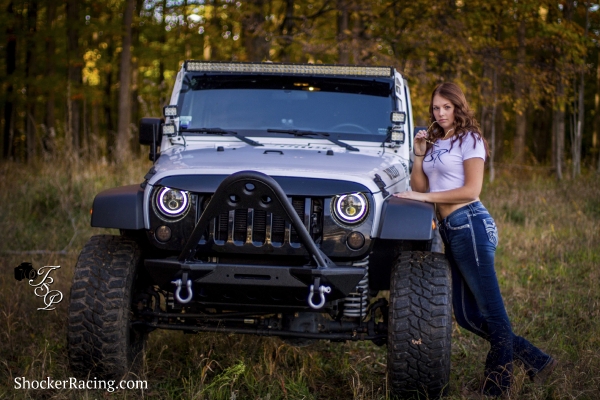 DON'T MISS: #BearFriday with Bear Dellinger - CLICK BELOW: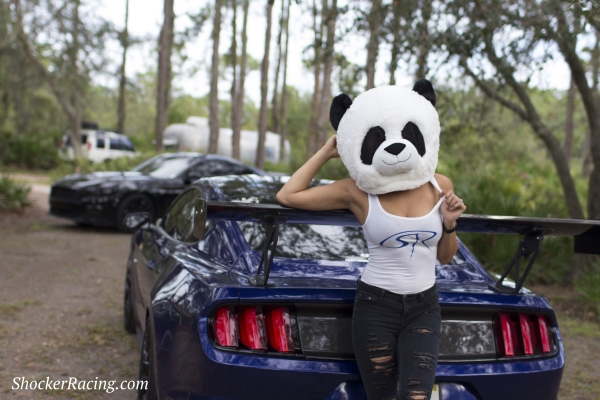 Order ShockerRacing Girls Calendars by Clicking the Photo Below: