Written by James Tuesday, 12 December 2017 15:17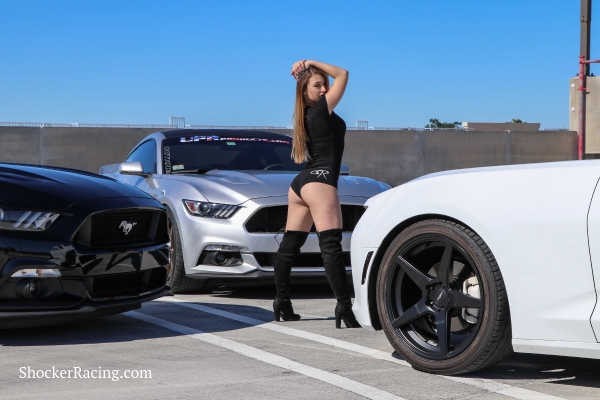 Jayde Landau lived in New Jersey early on in life. Luckily, her family moved her to Florida where her love for American Muscle has flourished. Her parents loved boating, so Boca Raton was the perfect place to relocate. As Jayde got older her love for late model Camaro's and Mustangs began to grow and living in the Sunshine State allows her to enjoy them year round. Jayde currently drives a 2017 Camaro RS with the 275 horsepower 2.0-Liter Turbocharged engine. Hit the link to see more of Jayde and her Camaro along with a couple of S550 Mustangs:

Jayde broke in to the car scene when she started modeling with an ex's Mustang for companies like UPR Products and Wagner Tuning. Since then she has done additional shoots for companies like Juggernaut Racing along with a handful of fun photo shoots and now finally for ShockerRacing.com! Jayde had been trying to arrange this shoot with photographer Shad Miles-Terrell and his Grey Mustang GT for some time but schedules were clashing. The time finally arrived and they met up at a parking garage at Florida Atlantic University on a bright, sun-shining day.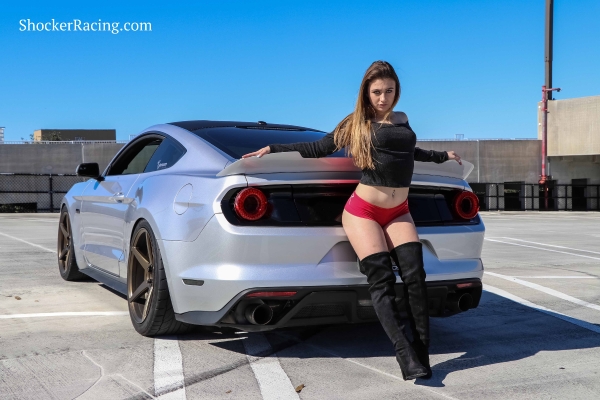 Shad and a friend named Blake Martell both brought their S550 Mustang GT's out to the shoot. For some of the shots it almost appears that the Mustangs have Jayde's Camaro backed into a corner... With upgrades like the Velgen Classic 5 Wheels, Eibach Lowering Springs, and the Blade Spoiler Kit the Camaro can stand on its own! Jayde has also added an Injen Intake and an upgraded Half Pipe for a little more performance.
On Shad's Grey Mustang the first thing you will notice are the controversial tail lights. They are a unique Halo Taillight design from Raxiom that many Mustang purists get angry about. Jayde tells us, "my favorite part about Shad's Mustang would be his taillights. They're different, and something I don't see much. It makes his car unique." His Stang also features a set of Velgen Classic 5 wheels in Bronze. Along with a host of suspension upgrades, it has also been lowered with a set of Eibach Springs. A Ford Racing Intake allows it to breathe and a set of XForce Headers and Cat-Back exhaust bring the noise to the S550. Blake's black Mustang GT features a Roush Cat-Back Exhaust system.
Check out the rest of Jayde's interview here:
SR: What was your first car?
Jayde: I had a white 2015 Volkswagen Jetta SE TSI.
SR: What is your dream car?
Jayde: It would have to be a 6th Gen ZL1 Camaro.
SR: If you could take the ZL1 anywhere in the world, where would you go?
Jayde: I would definitely head to France.
SR: Who is your favorite previous ShockerRacing Girl?
Jayde: It would have to be Chelsea Hensley. She has the body I have always dreamed of and the perfect blonde hair.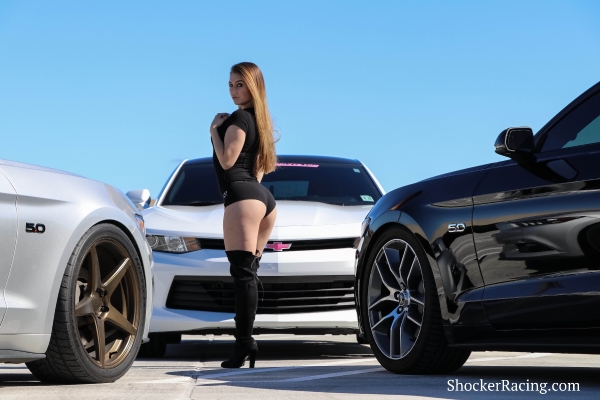 SR: What is your biggest pet peeve?
Jayde: I hate when people think they are better than anyone else.
SR: What is your favorite food?
Jayde: Hands down it's Sushi.
SR: What is your favorite pizza topping?
Jayde: I am a very plan girl, my favorite topping is just plain cheese.
SR: Tell us two things about you that people might not already know.
Jayde: I love late night drives along the beach on A1A, and I would watch movies all day long if I could.
SR: Leave us with your favorite quote.
Jayde: "Don't let the silly little things steal your happiness."
Follow the crew:
Model - Jayde Landau
Photographer & Grey Mustang Owner
Black Mustang Owner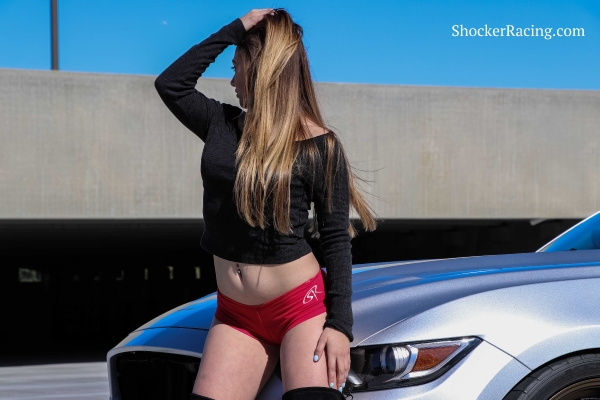 Follow ShockerRacing on our Social Media: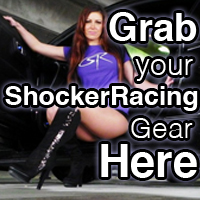 Instagram: @ShockerRacing
Twitter: @ShockerRacing1
Facebook: Facebook.com/ShockerRacing
YouTube: YouTube.com/ShockerRacing
Snapchat: @ShockerRacing
View the full photo gallery here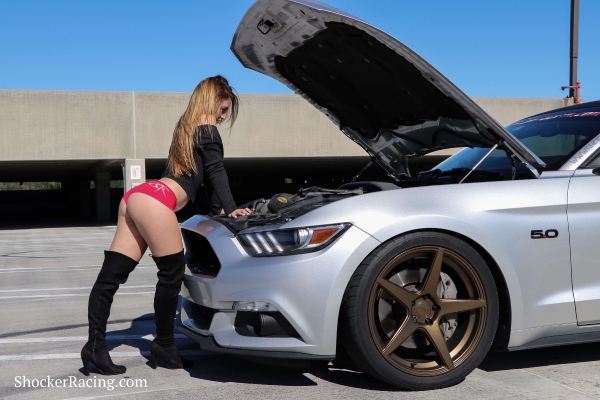 View the full photo gallery here
View the full photo gallery here
DON'T MISS - Brianna and her 2016 Jeep Wrangler Willy's - Click Below: