Written by James Thursday, 04 January 2018 11:50
Connecticut native, Candy Ortiz has been around cars her entire life.  When she was just 9 years old she was helping pull motors from cars!  22 years later, Candy is driving a modded 2009 Honda Civic Si that she plans to boost.  Candy also has her own car club along with running a CT Chapter for SI Club.  "I would much rather be in a garage with a beer and wrenching than out at a bar," Candy exclaimed, "If there are car shows or meets going on, you don't have to look hard to find me!"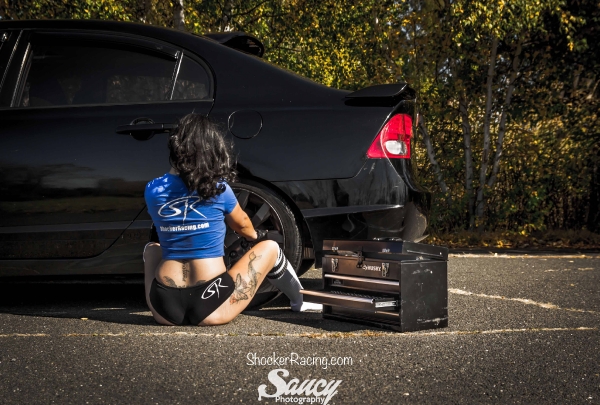 Candy and her friend Ramhad Fields met up with photographer Sean Evelich at Sherwood Island in Westport, CT.  The crew decided it would be fun to stage a "Break Down" themed photoshoot with Candy busting out the wrenches to save the day.  "I used Ramhad in one of the photos to make it look like he was the damsel in distress!" laughed Ms. Ortiz.   The white Charger in the pics belongs to Ramhad and is a 2013 SXT nicknamed @Panda_Charger.  Ms. Ortiz chose to go with a You Can't Park With Us Crop T-Shirt and a pair of our famous Boyshorts for her feature.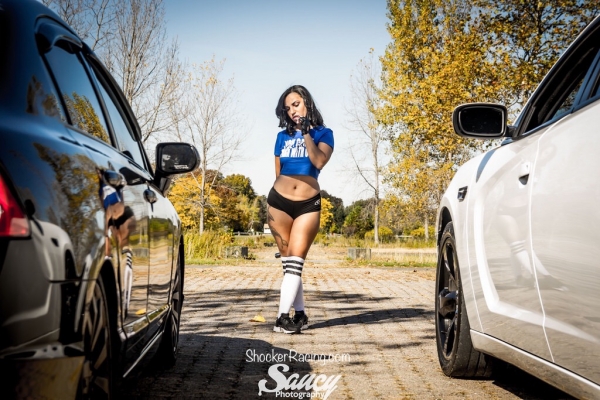 When Candy isn't playing with cars she pays the bills as a Medical Records Analyst but she tells us cars are life!  "What I love about ShockerRacing is that it embodies everything I love about the car scene.  Since I was young I have enjoyed looking at cars, hearing them, working on them, and now modeling with them and SR brings that all together." Candy explained.
The Black Honda Civic Si that Candy drives is a 2009.  So far it features a nice selection of modifications until she can make a decision on whether to go with a Turbo or a Supercharger setup for boost.  If we offered to buy her any mod for the Civic regardless of cost, Candy would do a 2JZ swap into it but for now check out her mod list:
Lowered on Coilovers
JDM Halos
Magen Front and Rear Lips
Mishimoto Intake
Full Catback Exhaust
Bride Interior
Hondata
Check out the rest of our interview with Candy here:
SR: What was your first car?
Candy: Ironically, it was a purple Honda Civic EX that was completely modded.
SR: What is your dream car?
Candy: My dream car is definitely an Acura NSX.
SR: If you could travel anywhere in the world and take your dream Acura NSX, where would you go?
Candy: Japan definitely! It's a dream of mine to be there with an NSX!
SR: What is your favorite automotive event of the year?
Candy: Honda Day out in Jersey.  I go to the April and August events.
SR: What modeling experience do you have?
Candy: I have been modeling for about 8 years, mostly promo modeling.  I just recently decided to put my two passions of modeling and cars together for a perfect match.
SR: Who is your favorite previous ShockerRacing Girl?
Candy: I can't really pick just one.  All of the girls are gorgeous in their own ways.  I have spoken to a couple of them before getting ready for my first shoot and they are all very supportive. Great girls!
SR: What is your biggest pet peeve?
Candy: Liars and those who put others down.
SR: Do you have a nickname?
Candy: Skittles since my name is Candy!
Follow the crew on social media:
Model - Candy Ortiz
Photographer - Sean Evelich
Dodge Charger - Ramhad Fields
Follow ShockerRacing on our Social Media: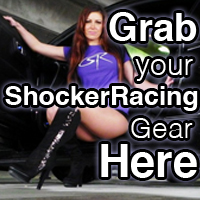 Instagram: @ShockerRacing
Twitter: @ShockerRacing1
Facebook: Facebook.com/ShockerRacing
YouTube: YouTube.com/ShockerRacing
Snapchat: @ShockerRacing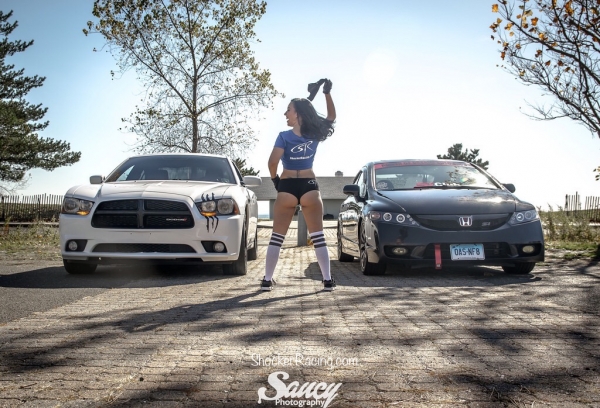 View the full photo gallery here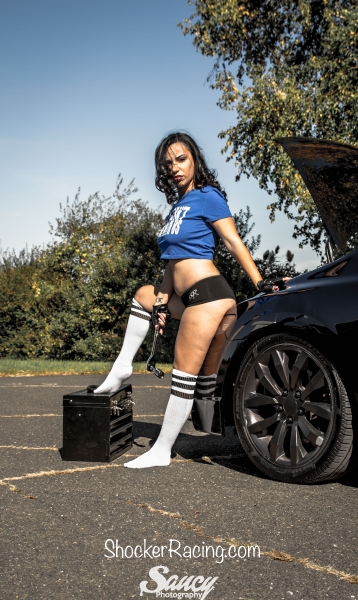 View the full photo gallery here
View the full photo gallery here
View the full photo gallery here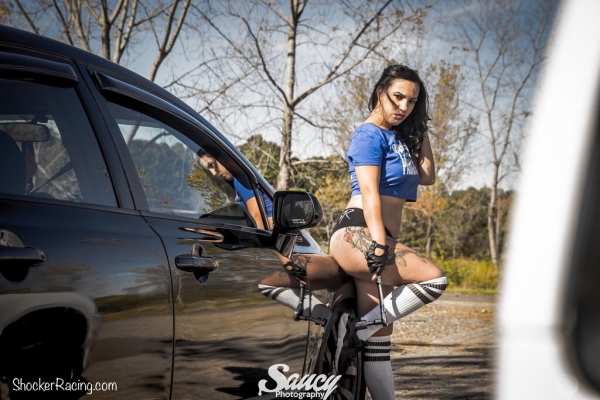 DON'T MISS - Mini Feature with Tricia Martinez - Click Below: