Written by James Thursday, 31 December 2020 11:19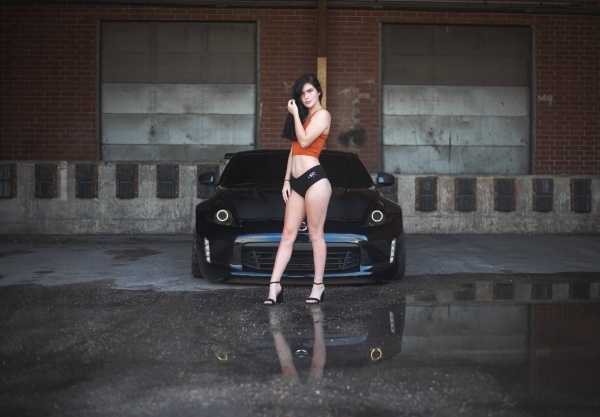 As we roll in to 2021, I think the whole world is looking forward to a fresh new start. We decided to kick off the new year with Amber Alexis and her second photoshoot for ShockerRacing. Amber joined the ShockerRacing Girls back in August of 2020, right in the middle of the Covid Pandemic. Amber's boyfriend convinced her to try modeling earlier in the year, and since then she has been working on perfecting her craft. She has grown and learned so much, and tried out a handful of different photoshoot styles. We look forward to sharing her new shoot with you, hit the link to see:
This time Amber headed to downtown Jacksonville in Florida. "It was a rainy shoot, which was a first for me," Amber explained, "We chose this spot because the photographer had shot here the week before and I liked how the pics turned out. It was a different look from where I normally do my shoots." Ms. Alexis definitely worked with the rain for some gorgeous shots. "I kept having to run for cover from the rain in my heels," Amber laughed, "It was difficult for me!"
The 2015 Nissan 370Z belongs to Avery Keller aka @averyk17. Check out his mod list:
Airlift performance 3p air suspension/management
Fly1 Motorsports full carbon RS1 fenders
Fly1 Motorsports full carbon terminal gt hood
Battle Aero full carbon chassis mount wing
Street Aero side blades
Street Aero V2 rear diffuser
Zakustech full carbon louvers
Custom headlights with color changing halos
Full custom exhaust
Braum red suede racing seats
Custom carbon steering wheel
Custom carbon shifter
Custom red carbon paddle shifters
Evo-R carbon throughout the interior
Cosmis Racing XT-206r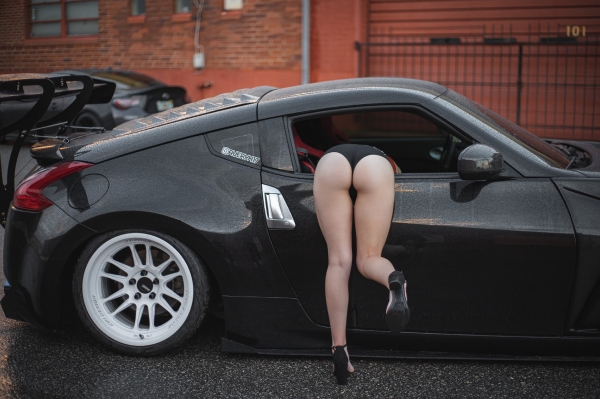 You can find Amber's first ShockerRacing Girls shoot here: Amber Alexis Joins the ShockerRacing Girls
Follow Amber and the crew on social media:
Amber Alexis - IG: @illyamber
Car Owner - IG: @averyk17
Photographer - IG: @aj_ratliff21
Follow ShockerRacing on our Social Media: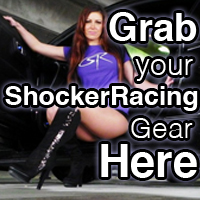 Instagram: @ShockerRacing
Twitter: @ShockerRacing1
Facebook: Facebook.com/ShockerRacing
YouTube: YouTube.com/ShockerRacing
Snapchat: @ShockerRacing