Bianca Owens - ShockerRacingGirls & JD Joyride TV Video Shoot
Written by James Anderson Thursday, 04 May 2023 00:00
A couple months back, our friend JD from JD Joyride TV contacted us about an idea he had for a video shoot.  He had the perfect model, Bianca Owens, to shoot with his 900hp 2008 Shelby GT500...  All they needed was a pair of our famous ShockerRacing Bootyshorts and a ShockerRacing Crop top.  Of course we rushed a set out to them and they locked in a shoot date.  JD invited portrait and lifestyle photographer, Steve Johnson, along to grab some amazing shots and also his friend Les aka @D4rk_hrs with his bagged 2016 Mustang GT.
The crew began disturbing the peace early on a Sunday morning in the historic district of Winchester Virginia.  JD will have you believe that all of the commotion was for him, but when the 4'11" tall Bianca took to the streets in her ShockerRacing Bootyshorts passers by couldn't help but honk or stare!  They took over the ShockerRacing Snapchat account for some behind the scenes action, and it was clear to see that the whole team was very comfortable with each other and had a ton of fun while making the video and shooting.  Bianca even had fun roasting JD about his Mustang and how he doesn't actually know how to handle the 900hp!  Don't miss the official JD Joyride TV Video below!
Bianca tells us she met JD when she sold him Propane for his house... Something tells us there has been a long line of guys waiting to buy whatever Bianca is selling!  The 26 year old Front Royal, VA native grew up with a mechanic for a dad who was in to Mustangs.  "My father always had a Mustang of his own that he would do modifications to." Bianca tells ShockerRacing.  When Bianca was offered the opportunity to model with JD's Shelby it was a no brainer... even though she tells us she is an import girl at heart.
HIT NEXT FOR TONS MORE PICS OF BIANCA AND HER INTERVIEW!
Full interview with Bianca Owens:
SR: What was your first car?
Bianca: It was a 1995 Honda Civic DX
SR: What do you currently drive?
Bianca: I have a 2012 Honda Civic Si.  It has a K&N Short Ram Intake and an Invidia Q300 Exhaust system and soon to be a ShockerRacing Decal mod!
SR: If ShockerRacing was going to pay for any one mod to your Civic, what would you choose?
Bianca: I would probably want a Turbo Kit but I know the car would need a lot of other mods before it could be turbo'd.
SR: What is your dream car?
Bianca: I would love a BMW i8 or a Nissan GTR.
SR: What is your favorite automotive event of the year?
Bianca: Mustang Week in Myrtle Beach.  This is my favorite event because in 2014, it was my first time to the beach ever.  Not just Myrtle Beach, any beach! It also just happened to be Mustang Week there and I had the best time of my life!
SR: Do you have any previous modeling experience?
Bianca: I have been pursuing my interest in modeling for about 2 years now and have done a few shoots.
SR: Everyone is wondering... are you single?
Bianca: Yep!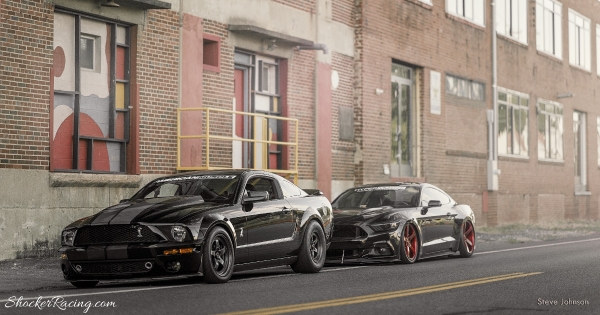 SR: What would an ex say is your best asset?
Bianca: My loyalty.
SR: What is your biggest pet peeve?
Bianca: I hate irresponsible people.
SR: Which of the Fast and Furious films is your fave?
Bianca: I am obsessed with the F&F Movies but I would have to say the first is my favorite.  I say this because that is where the journey all started.
SR: Are you a Paul Walker or a Vin Diesel kind of girl?
Bianca: Paul Walker, even though my father had a love for muscle cars.  I am an import girl.
SR: Leave us with your favorite quote.
Bianca: "Though she be but little, she is fierce." Shakespeare.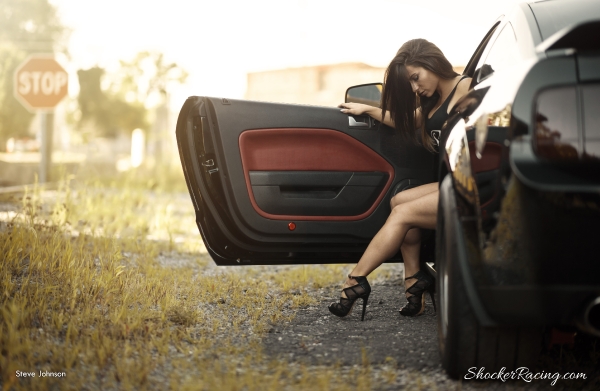 Social Media Credits:
JD Joyride TV - YT: Youtube.com/JDizzleGT500 IG: @JD_JoyrideTV FB: JD Joyride TV
Bianca Owens - IG: @LittleBiaaa_fitxo Twitter: @BiancaOwens FB: Facebook.com/Bianca.n.owens
Steve Johnson Photography - IG: @stvdc
Les - 2016 Mustang GT - IG: @d4rk_hrs
Follow ShockerRacing on our Social Media: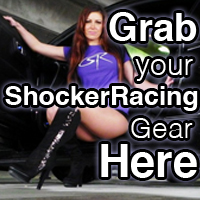 Instagram: @ShockerRacing
Twitter: @ShockerRacing1
Facebook: Facebook.com/ShockerRacing
YouTube: YouTube.com/ShockerRacing
Snapchat: @ShockerRacing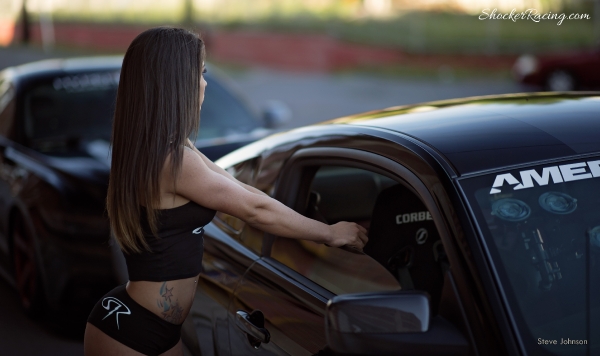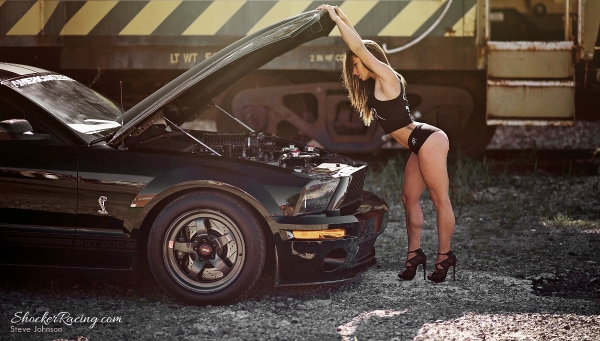 Full JD Joyride TV Video:
CLICK NEXT For New photos taken by @D4rk_Hrs - Added August 1, 2017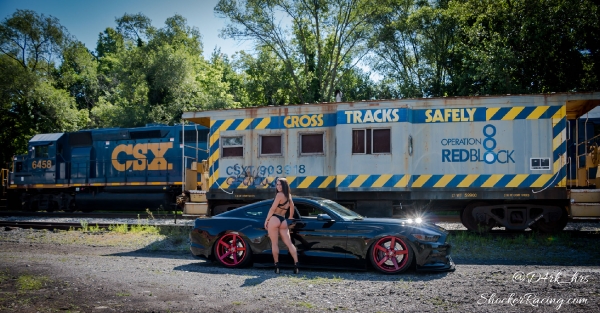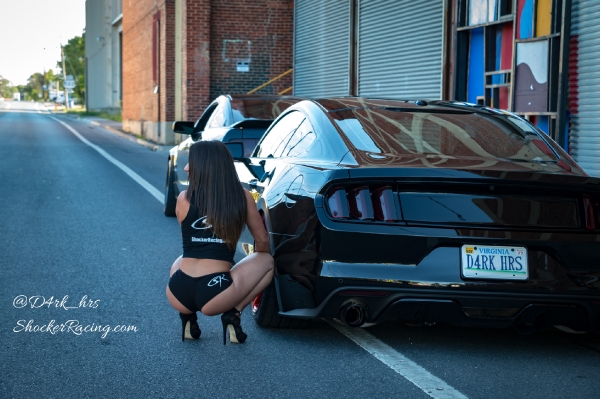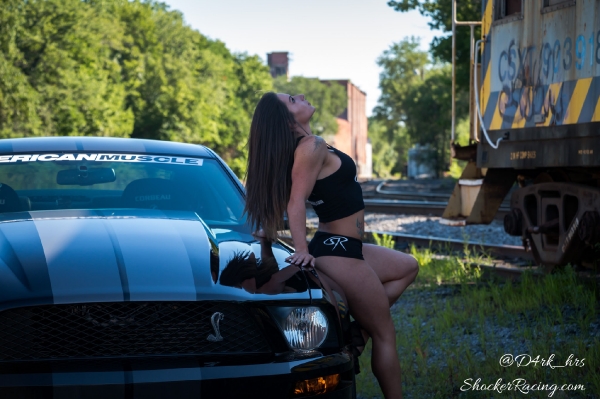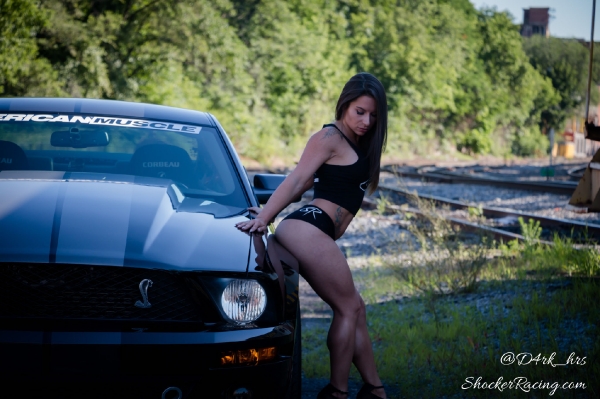 Don't Miss - Bianca and Bex Shoot for the 2018 Calendar Cover - Click the photo below: