Written by James Tuesday, 01 August 2017 10:14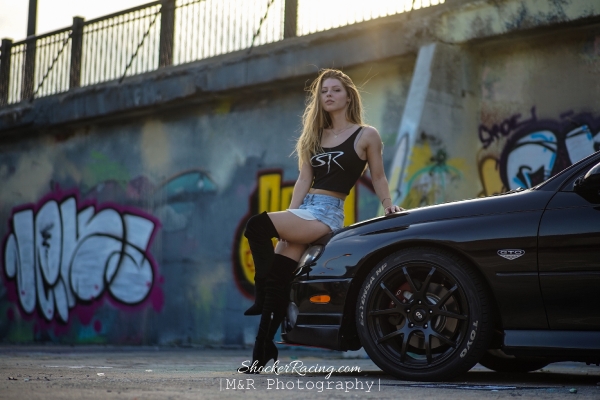 Last we saw Marris Gulledge she had just stepped out from behind the cameras to try her hand at modeling(see Other Side of the Lens With Marris Gulledge).  Clearly she saw the light... in the past 4 months Marris has been all over the place! We have seen her model with GTR's, Lambo's, Mustangs, Camaro's... you name it!  We have seen her rep some other great automotive brands, and she has even done some fashion modeling.  Besides continuing her photography along side M&R Photography, and taking her modeling to the next level Marris has been busy working on her own Mustang project which she will be unveiling at the upcoming Mustang Week in Myrtle Beach!

Marris and the crew chose to shoot at a Graffiti Wall in High Point, North Carolina.  The "Polaris Florescent Yellow" dipped Mustang may look familiar to you, but the last time we featured Beedojas' Stang it featured a colorshift dip job.  This shoot was a great opportunity to show off the new color scheme from DipYourCar.com, but it also served as a farewell.  The black Pontiac GTO was owned by Amaj (@amaj06) but a week after this shoot he sold the car and moved back to Saudi Arabia, the move was planned so they had to hurry up and squeeze this shoot in.
Other than the obvious color change on Beedojas' Mustang not a whole lot has changed since the last time we featured his ride.  It's still making over 500hp from the Supercharged V6, it's still rolling on a set of 20" Rosso Legacy Wheels, and still getting low thanks to an Airlift V2 bagged suspension.  In fact, Marris tells us the Stang sits so low that it almost didn't make it down the ramp to the Graffiti Wall! "We were determined to get down to the Graffiti Wall for this shoot, and luckily Beedo just barely made it down the ramp." Marris tells ShockerRacing.
This is the first time we have seen Amaj's 2006 Pontiac GTO, and it looks like a beast.  The car makes 550rwhp and 500ft/lb of torque mainly thanks to the Procharger D1 Supercharger.  It's a shame to hear that Amaj had to part ways with the Goat, we imagine he has plenty of memories with this black beauty and having Marris shoot with it during the final week of ownership is something no one would ever forget! Check out the full modifications list below.
Performance Mods:
Kooks 1 7/8 Headers
XForce Exhaust System
Texas Speed Stage 4 Cam 235/239 627/623 111LSA
Procharger D1 Supercharger
Deatschwerks Fuel Pump
Kenne Bell Boost-A-Pump
64mm Fuel Injectors
MSD 2 Step Launch Controller
JHP Pro Billet Short Throw Shifter
LS7 Clutch and Flywheel
Mishimoto Aluminum Radiator
Nitton Invo Rear Tires
Accessories:
AEM AFR Gauge
Oil Pressure Gauge
Boost Gauge
Carbon Creations Carbon Fiber Hood
Hood Pins
Enkei M52 18" Wheels
SAP Front Fascia Grilles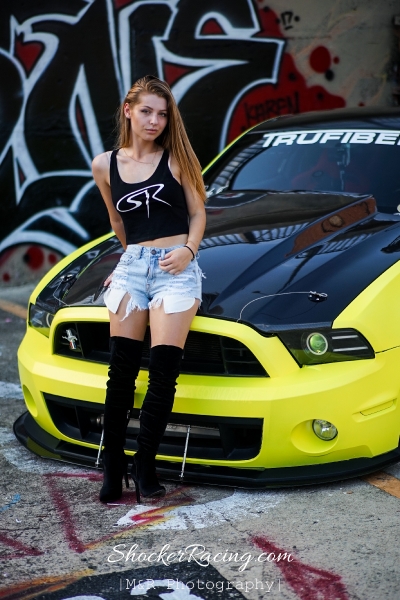 Follow the crew on Social Media:
Marris Gulledge - IG: @MarrisGulledge Website: www.marrismgulledge.wix.com/modeling
M&R Photography - IG: @M_RPhotography Website: www.classicsauto.wix.com/mrphotography
Beedojas - IG: @Beedojas
Amaj - IG: @Amaj06
Follow ShockerRacing on our Social Media: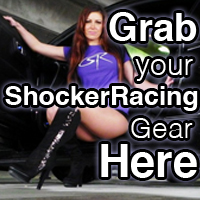 Instagram: @ShockerRacing
Twitter: @ShockerRacing1
Facebook: Facebook.com/ShockerRacing
YouTube: YouTube.com/ShockerRacing
Snapchat: @ShockerRacing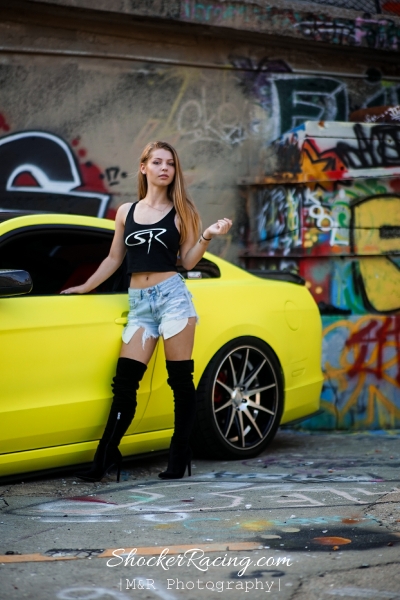 View the full photo gallery here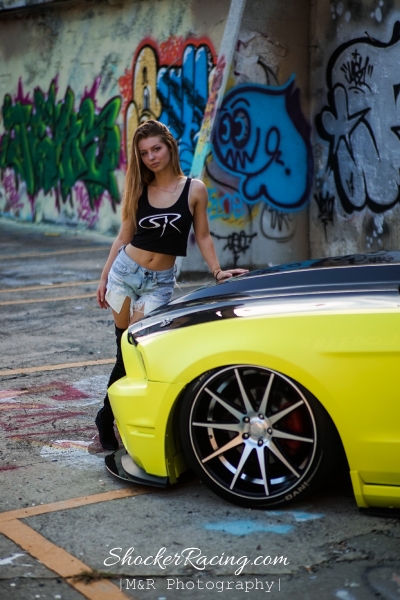 View the full photo gallery here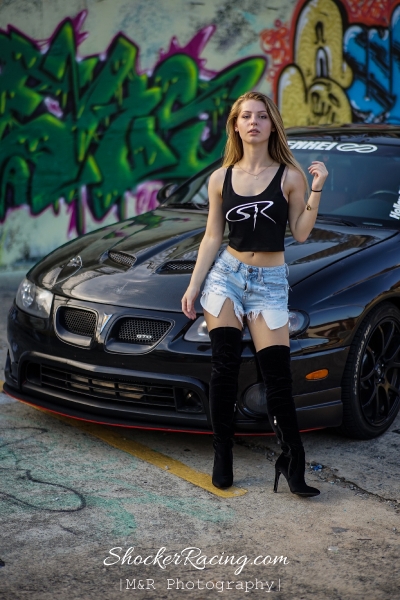 View the full photo gallery here
View the full photo gallery here
View the full photo gallery here
View the full photo gallery here
View the full photo gallery here
View the full photo gallery here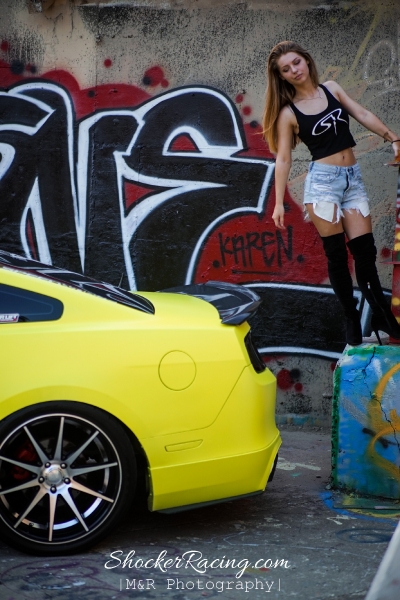 View the full photo gallery here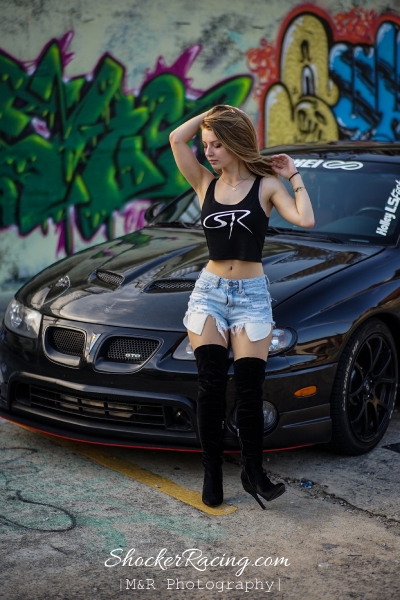 Don't Miss Sarah Senecal with a C7 Z06! Click the photo below: