Written by Bex Russ Monday, 16 November 2020 17:40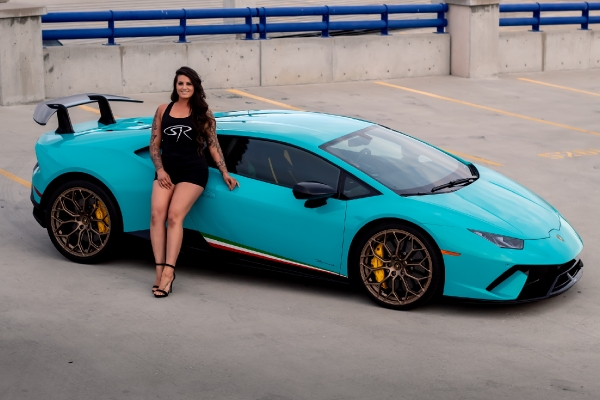 As with everything else that has happened in 2020, this feature has not gone as planned! We had intended on releasing this feature weeks ago to celebrate Tania's introduction to the ShockerRacing Girls alongside her birthday. Our resident writer, Bex, had written this feature and had it ready for release by October 28th and somehow I let it fall through the cracks. So here we are two weeks after Tania's birthday scrambling to "fix" the article and finally welcome Tania to the ShockerRacing family. Hit the link to read the article as Bex had intended it, and let's all wish Tania a big Happy two weeks after her Birthday!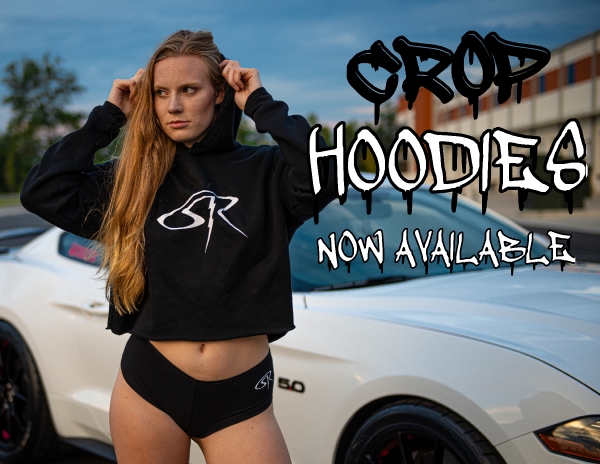 Every so often our schedule to introduce a new model lines up with their birthday. Today we get to introduce our newest model, Tania, and wish her a huge Happy Birthday! Our newest ShockerRacing Girls comes from the 'Gem State' of Boise, Idaho. She has only been on our radar for a short time, but we can already see that Tania is going to be a great asset.  Tania has been very active on our page, and has been extremely supportive of our other ShockerRacing Girls. She takes the time to comment on posts and support the other ladies on the team, and this has not gone unnoticed.
Tania shot with popular Instagram photographer, Logan. Or you may know him as @project_ctr. The two have worked together with previous sessions in Logan's portfolio. They have a great flow and work ethic together. Logan thought his client, Sani, and his Lamborghini Huracan would be perfect for Tania's introduction to ShockerRacing. Tania told us, "The atmosphere and surroundings of the shoot were wonderful. A photoshoot will always turn out amazing with good people to help you pose or hype you up. A second pair of eyes help get the perfect shot or angle."
Tania and Logan wanted to show off the SR gear with a beautiful Lamborghini. They decided to shoot in downtown Boise, and picked a parking garage to get the best shots. Interestingly, after featuring models around the United States for fifteen plus years, Tania is our first model from the state of Idaho. For those out of the loop, Boise is the capital of Idaho. The area is also known as the Treasure Valley. Downtown Boise is the cultural center and home to many small businesses and a few mid-rises. The area has a variety of shops and dining choices. The neighborhood has many local restaurants, bars and boutiques and supports a vibrant nightlife. The area contains the Basque Block, which showcases Boise's Basque heritage and main attractions, including the classic Egyptian Theatre, the Boise Art Museum and Boise Zoo.
Tania posed next to a 2019 Blu Tanus Lamborghini Huracán Performante Ad Personam. The Ad Personam means it was custom ordered from Lamborghini. So custom that Sani, the owner, told us, "There are only two made in the color Blu Tanus and only one Performante. There are no modifications yet. I still have a warranty for two more years. However, I will most likely do an exhaust, lower it, and maybe twin turbo it. If I keep it for that long." The Lamborghini Huracán is the perfect fusion of technology and design. With its crisp, streamlined lines, designed to cut through the air and tame the road, you'll get a thrill just by looking at it. The only thing better than taking in this beauty from a distance is actually touching it. Tania loved the car she told us, "The Lamborghini was beautiful. It looks like a spaceship inside!"
As a full-time boudoir model, you wonder how Tania has the time to work with cars. Well, Tania is also an apprentice with Garage Slick. The company is owned by avid car enthusiast, Steve Warren. The location offers services to protect, enhance, and in some cases even increase the safety of your vehicle. Some of the services include; window tinting, paint protection film and custom vinyls. Tania is learning it all and loves every second of it.
Get to know more about Tania below: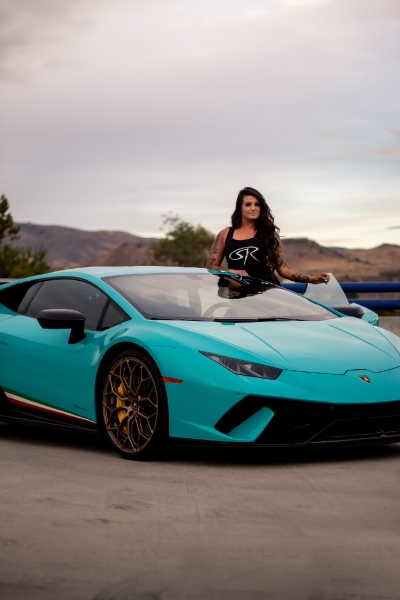 SR: What was your first car?
Tania: It was a 1997 Honda Civic sedan with pink spray painted wheels, lowered on springs and pink halo lights. Worst decisions I ever made!
SR: What do you drive now?
Tania: I'm saving up for my dream car, so I am currently driving a Kia.
SR: What is your dream car?
Tania: Either an Evo 8 or a Evo X GSR. I'd like to wrap it in a hyper metallic blue, add a wide body kit, a complete engine rebuild and of course an obnoxious big wang wing on the back.
SR: If ShockerRacing was going to pay for any mod to your car no matter what the cost, what mod would you choose?
Tania: Definitely a wide body kit!
SR: If you could travel and have your dream car anywhere in the world, where would you go?
Tania: Tokyo! Hands down!
SR: How did you get involved in the car scene?
Tania: I've always been impressed with cars. However, an old boyfriend started taking me to the cruises, meets and eventually started my first project at 17.
SR: What is your favorite automotive event of the year?
Tania: Best event I've gone to so far was The Jump or Sharkfest meet. All produced by @tracksharkllc.
SR: What got you interested in ShockerRacing?
Tania: The empowering women involved.
SR: Who is your favorite previous Shocker Racing Girl, and why?
Tania: Sarah, aka sen.cityy, I've never met her but she's beautiful and seems like such a big heart genuine women.

SR: Are you single?
Tania: Yes, very much single!"

SR: What is your biggest pet peeve?
Tania: Feeling stepped on by people you trust.
SR: What's your favorite food?
Tania: Sushi and Mexican.
SR: What's your favorite Pizza topping?
Tania: Cheese all day.
SR: Do you have any tattoos?
Tania: Both my arms have sleeves. I have loyalty and faith on the back of my neck. My zodiac sign, Scorpio, on my ankle. I have 'Love Is Infinite' on my foot. As well as, a flower tattoo on my side that I'd like to get fixed.
SR: What are two fun facts about you that people don't already know?
Tania: I can juggle anything. I can use my feet as hands. I know, so gross.
If you loved getting to know Tania be sure to check out her social media pages to see when her next shoot or show is. Be sure to comment on her latest post Welcome to SR! and HAPPY BIRTHDAY!.
If you are interested in becoming a Shocker Racing Model, please, email This e-mail address is being protected from spambots. You need JavaScript enabled to view it for more information.
Follow the crew here:
Model: @tania.dayle
Photographer: @project_ctr
Car Owner: @lazymaniacofficial
Wrap Shop: @garage_slick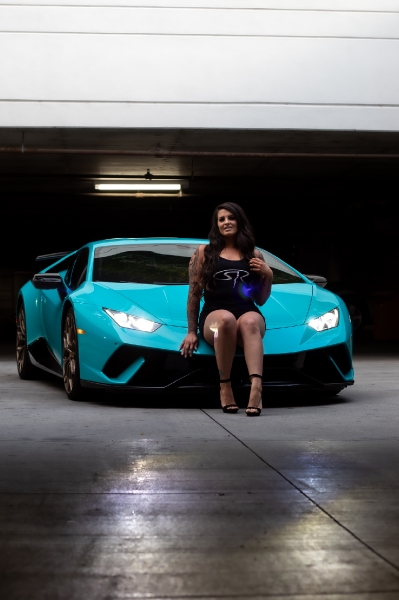 Follow ShockerRacing on our Social Media: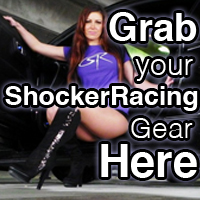 Instagram: @ShockerRacing
Twitter: @ShockerRacing1
Facebook: Facebook.com/ShockerRacing
YouTube: YouTube.com/ShockerRacing
Snapchat: @ShockerRacing
DON'T MISS - ASHLEE KATASTROPHY - CLICK BELOW: